Blog Oct. 16, 2018
Social media monitoring: what it is, why it is useful and how does it work?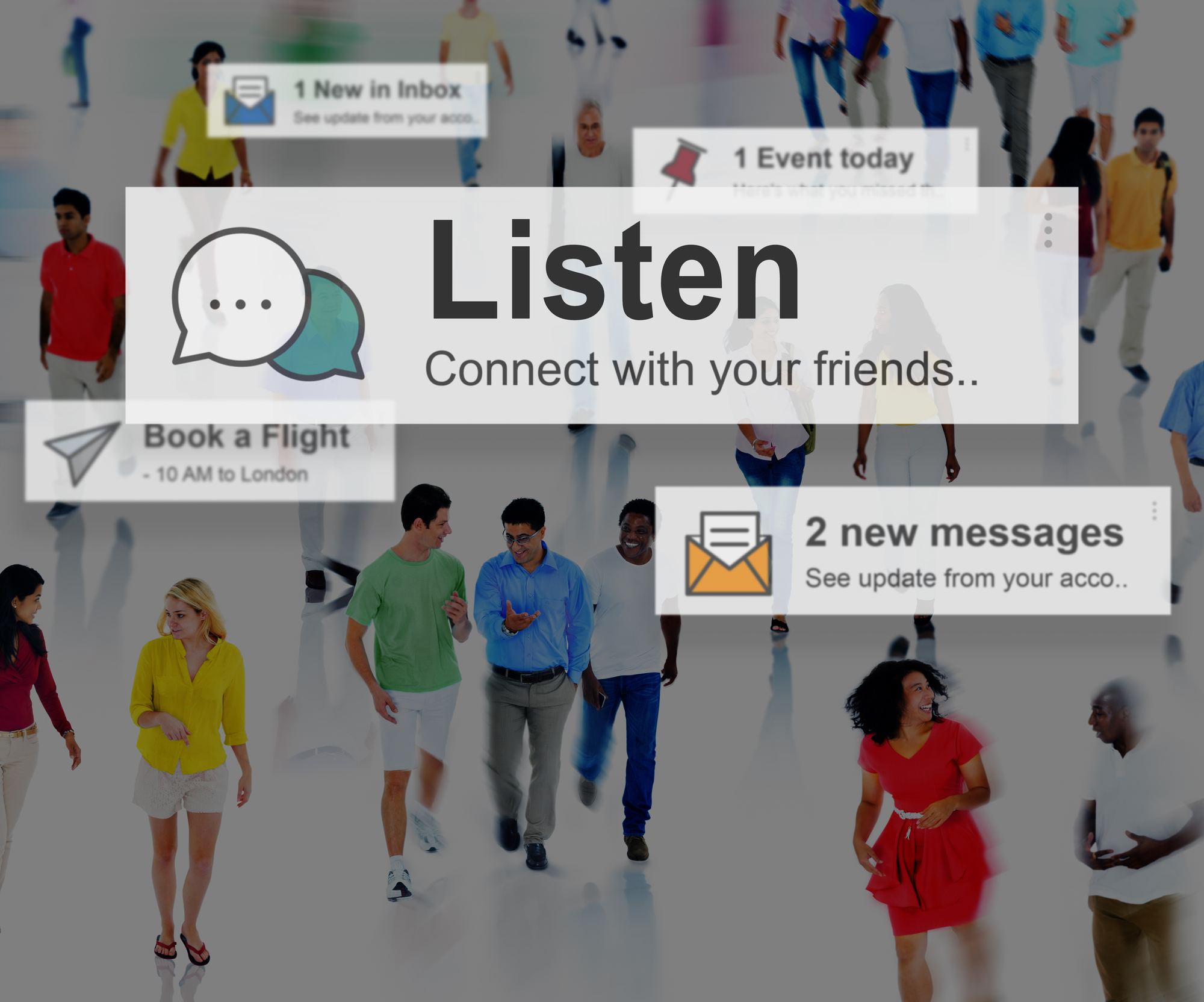 Social media has shaped the way we market our businesses today. Regardless of what we say to market our products and services, customers are still going to have their own take and opinions. They may communicate with your business via social media in order to express these sentiments. With the possibility to gain such valuable information and feedback, imagine how much you miss out on if you cannot discover your customers' concerns and are unable to respond to them?
Managing all customer interactions over your social media channels can be a very challenging task for every business, no matter the size. In order to observe the social interaction that matter, it is necessary to incorporate social media monitoring to your overall social media strategy.

In this article, we will talk about what social media monitoring is, why it is vital for your business and how it really works to improve social strategy.
What exactly is Social Media Monitoring?
Generally, social media monitoring (SMM) is defined as the process of using a tool to listen and find relevant discussions about the brand, product or service on online platforms. It is a way of observing what is being said on the internet, sometimes mixed up with the term, social listening. They may sound similar, however, these two terms are different from each other.
Social media monitoring

is the process of utilizing a tool to gather information from social messages on what people are talking about your business. This enables you to take a particular action in responses through each message.

Social media listening

is the next level of social media monitoring which comes with a more dynamic and strategic process. It involves analyzing data generated by social monitoring for actionable insights.
They have both unique methods and work really well together.  Simply put, social media monitoring as the action of "listening" to what the internet saying about your business which you can gain valuable insight, create a strategic planning and win back your customers.
Why do Social media monitoring is useful for your business?
Creating a thriving business in social media doesn't happen by accident. It takes efforts to analyze the collected data, careful planning, and more importantly, regular monitoring. That's why social media monitoring is important. There is a lot of benefits your business could have by using the right monitoring tools. Regardless of how small your business is, you never know what's being said about your brand until you try to listen.
Here are the reasons why social media monitoring is important to your business:
1. Delivering better customer service
According to Sprout Social Q2 2016 Index, 34.5% of customers prefer to reach out to brands for customer care via social media. Using social media platforms customers had the ability to communicate directly with brands they like. Whether by tagging on a post, writing an online review, or sending a direct message through Facebook or other social media channels. Through social media monitoring, you will never gonna miss out messages from customers and respond in a reasonable, considerate amount of time.
2. Learning your customers true feelings towards your brand
Based on Sprout Social report, 73% of people had a negative experience with a brand on social. It is important to Learn about the customer sentiments about your business, products or services. Social media monitoring can help your brand not only by giving you an ear to listen if your brand has been mentioned or identify positive feedback, but also helps you to learn what needs to be improved through negative feedbacks.
3. Stop the fire before it stops your business
As stated in the report of Sprout Social Q2 2016 Index, 36% of people used social to shame a company for poor customer service. When your brand starts to grow it is undeniable that there will be customers which will spread a negative buzz about your business online. This might turn your business down if not properly handled. With a reliable team and appropriate social media monitoring tool, you can respond or coordinate to them and try to resolve the problem. There's a good chance that you can change the situation before getting it worse.
4. Do better than your competitor can
Social media monitoring is not limited to your brand but also play a special role to see what your competitors are doing. It also allows you to do a sneak peek into the way your competitors are interacting and engaging with their own fans. When you observe their customer pain, then you can create a strategic way to deliver what your competitors cant do.
5. Win back your customer
Social media monitoring is also one way to win back your customer. If your customer is upset regarding your service or product, you may lose them if you couldn't manage to respond. Even if you were unable to fix their current situation, you could still restore your chances of doing business with them in the future. Because what matters most to your customer is that their opinion is being heard.
When you are able to analyze and understand what the customers are truly saying, this helps you learn your customer perceptions towards your brand. Customers want to be assured that their viewpoint and opinion are being understood correctly and heard by the companies they are pointing on social media.
How does social media monitoring work?
Social media monitoring can be performed by using SMM tools and works by continuously crawling and indexing sites, via keywords, some are crawled in real time, such as Twitter. After the sites are indexed, they can be searched to find mentions, comments and other texts that include the opinions, and sentiment on specific products, brands, companies, etc.

Social media monitoring is not only for social media channels. In fact, SMM tools can also crawl various types of websites which include review sites, news sites, RSS feeds, forums and blogs. Usually, monitoring tools use some kind of search string that the customer writes to find mentions of specific words and expressions on those pages. You can find some of these tools online.

Collecting random data generated from social media can empower you to have some the following advantage.
What you should do with the data gathered?
You must choose monitoring tools of which you think could match your business goal. The SMM tool will crawl the internet and collect a number of mentions and information. Then the next step is to analyze the data gathered. But what you should do with the information gathered?
Here are the things you should basically do from the data gathered:
Observe related search keywords to find out which words are trending.

Evaluate your customer emotions towards your brand.  One way to do so is by using sentiment analysis that answers the question "What do people think or feel about the brands, products, and services?"




you may click here to learn more about sentiment analysis
Benchmark statistics accumulated from the data you have gathered. You should study and understand what's working and not working for Competitors.

Create a report on your analysis. This is very important because the data won't have meaning if you don't convert it into actionable insights. With this report, you can find the biggest issues to address and create your social strategy.
The areas you should monitor on social media
Here are the important areas you should not miss when monitoring social media channels:
Brand Terms
Sometimes, there are instances that people may forget to include the @ or # when directly mentioning your brand. For twitter, to locate conversations that may have slipped off your radar, use the advanced search operators that offer a much-extended range of results.
Facebook Search is another plug for monitoring, however, with most profiles being set to private, it can be somewhat limited in scope.
If you are not using Twitter and using other social media channel, you may also want to have these Monitoring tools to keep you notified:
Customer Needs
According to Sprout Social Q2, 2016 Index 89% of social messages are being ignored. Your business should take it as an opportunity. Make sure that you are not just there to listen to your customer sentiments, but also take time to consider their needs and respond to them.
You may find and learn with these following tools to keep you connected with your customers:
Customer Sentiment
You've heard that the greatest ideas sometimes come from the customers' opinion.  You may or may not agree with that statement, but everyone ought to agree that customers opinion is very important. Most of the time your customer's voice are louder than what you are trying to say about your business. You may say that your business is the best customer support company in the whole country, but your customer opinion may perceive your business as the worse customer support company. This can happen to your business if you did not properly monitor your customer feedback. The more customer concern left unanswered the more customer will be going to hurt your business. In contrast, the faster you can adapt to accommodate customer needs, the stronger your company's reputation.
You may search on different tools like Crowd Analyzer which can help you to interact with your customers and listening in what people are saying about your brand.
Competitors
Every company aims to be ahead of their competition. Social listening and monitoring are important to refine your social strategy. Begin by benchmarking and tracking competitors activity and updates to gather info on:
New products and services

Customer criticisms

New marketing strategies

Advertising concepts
You also need to be careful about reaching out to the followers of your competitors. It is better to drive a smooth relationship and perhaps not directly to avoid being perceived as desperate and aggressive.
Here at adish, we got you covered! We can help your brand step ahead of your competitors. Our social media experts will guide your business on finding the best monitoring tools that suit your brand goal. We ensure to deliver proactively create positive relationships with your users, listening to your customers, analyzing the data and achieve customer success.
Through monitoring and listening conversations on social channels and web, your brand can identify new opportunities while collecting worthwhile feedback and information about competitors for your business improvements. The possibilities of being successful are not confined in a small box, but the pieces of information you've gathered today might give you powerful ideas in the future.