Being "connected" has always been an important aspect of social life. However, now as connectivity has become borderless and instant, we believe that there is also a growing need to ensure safety and kindness.
Since the launch of our service in 2010, adish Co., Ltd. has provided multilingual online services such as monitoring, community management and customer support to help the world in ways we can. We have now expanded domestically and internationally, working to bring a "Delight in every connection".
About adish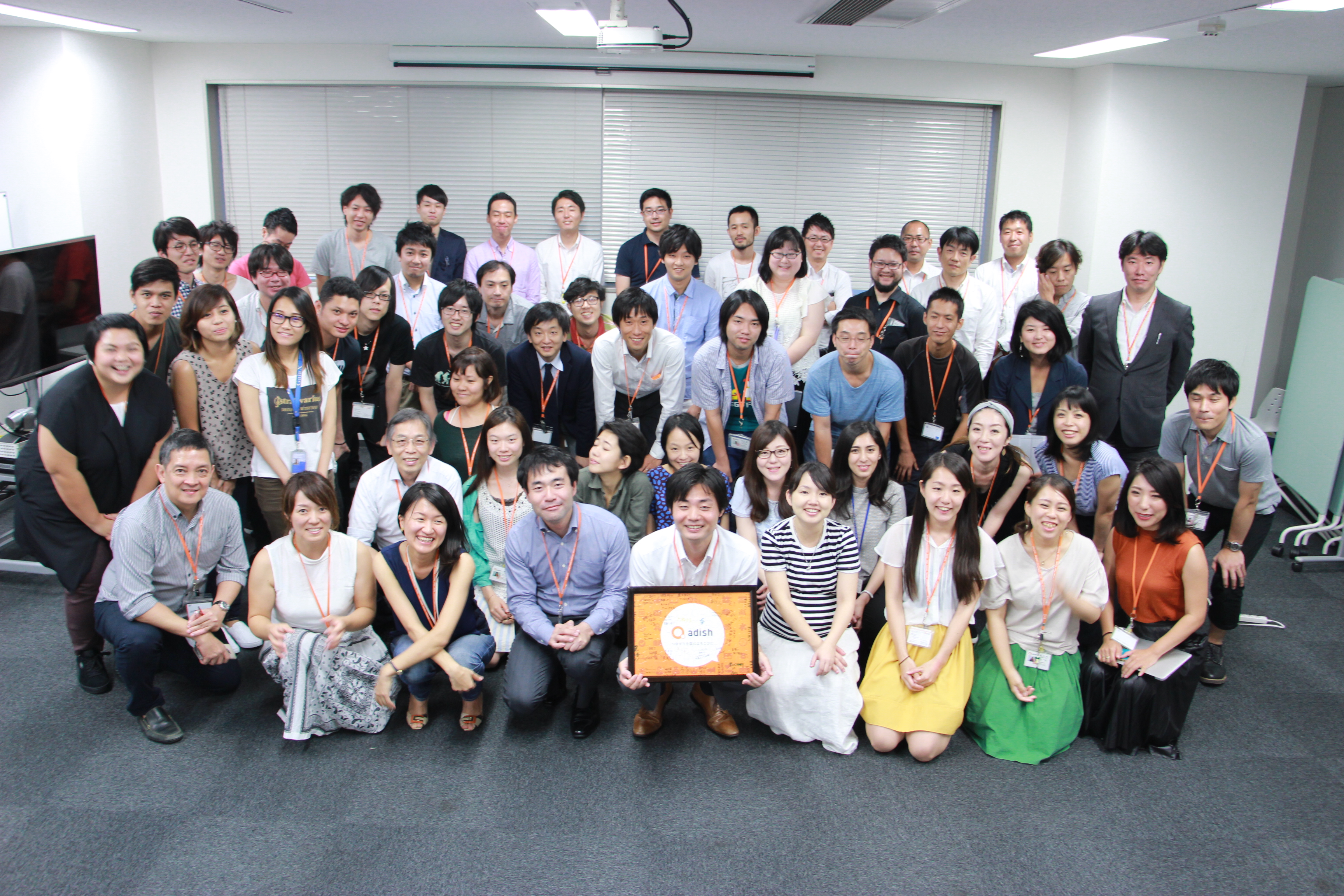 At adish, our mission is to provide "delight in every connection". In other words, every connection made in this world should be one of positivity; and why not? The connections we make with our partners, our employees, end users, clients are all as important and we believe we have the power to provide delight. For every product or service we first become fans. Being fans of our employees and client products, naturally we do our best, and that translates to high quality work.
Happy users mean happy clients, which makes happy agents who continue to improve their work. We believe in this chain of happiness.
This is why we do our best to succeed as a company, to be a happy company with happy people, by valuing diversity and communication.
We have employees of various nationalities, with bi-weekly meetings in English to share updates from each office.

Our communication concept is "free, flat, open"; where regardless of position anyone is free to express their opinions. Whether a CEO or an intern, there is no special room or desk. We sit side by side and communicate as people.

The evaluation system based on objectives, where employees create their own career paths and goals each quarter. Leaders aren't there to make instructions but to support their teams.

We have an annual recreational camp, and other work parties. Some weekday nights there are game nights, team drinks, or nights where a hot plate comes out and some Japanese snacks are whipped up. There are also club activities, such as the film club that gets together for lunches to discuss films, or futsal where they play matches with other companies.

Our employees have benefits of health insurance, travel and housing support. There are also discounts on recreational activities and centers, including gyms, resorts, hotels theme parks and restaurants.

Office efforts and involvement in LGBT, gender equality and working parents. We provide inclusive communication, daycare options, equal gender management, and flexible working hours.
Company Profile
Japan (Headquarters)

adish Co., Ltd.

Address:8F KSS Gotanda building, 1-12-8 Nishigotanda,
Shinagawa-ku, Tokyo 141-0031 Japan

Tel: +81 (0) 3-5759-0334

Philippines

ADISH INTERNATIONAL Corporation

Address:12F Jaka Bldg, 6780 Ayala Avenue, Makati City Philippines

Tel: +(632)-804-1210