Blog Dec. 13, 2018
New and Upgraded Social Platforms for Business Betterment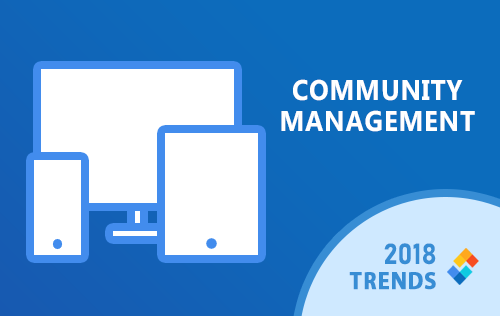 Community Management Trends from November 27 to December 3, 2018.
There are so many social platforms today, but not all of them create real business value. The role of social platforms for companies shouldn't be less than helping companies get some work done. Whether using improved tools or strategies for customers or employees, don't hesitate to take time learning and applying what is needed to sustain your business. Here, we share the new and upgraded social platforms that are worth considering to help your business continuously provide customer success:
Social Platforms for Better Online Communication
Not WhatsApp or Facebook, this social media site, app is used most by the employees at work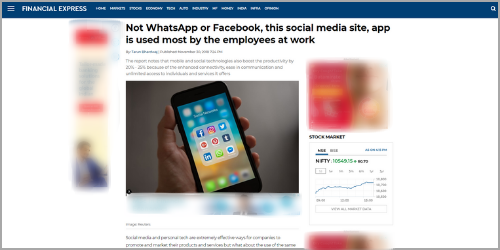 November 30, 2018
Summary: In a new survey by TeamLease services, Youtube and Facebook are found to be the most often used apps by employees, with 29.9% and 28.1% results respectively. The said apps are followed by WhatsApp with 23.7% and Google's Hangout with 13.5%. The survey has found that "people invariably use tech for both work and personal reasons, especially when they bring their own devices." In addition, the reasons why employees use them are to "take a break from work and connect with family and friends" and "access work-related information." Despite the general belief that using personal tech and social media inside work are hampering productivity, the survey also shared that companies should not only blame social media for loss of productivity. Other reasons include unnecessary emails, ineffective communication, and poor management. The report further notes that mobile and social technologies boost productivity by 20% – 25% since it enhances connectivity, gives ease in communication, and unlimited access to individuals and services it offers.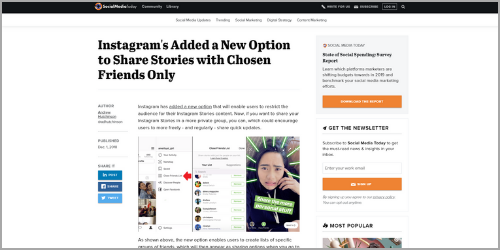 December 1, 2018
Summary: Instagram has now given its users an option to limit their Instagram Stories from their followers. With this new option, users are now able to assign their friends to particular lists. Since social media has developed, users are now more concerned regarding privacy and the negative effects it can bring, which is why the new option is aligned towards it. While this new option makes users feel more free on sharing posts, it gives a new opportunity for brands' promotion to reach users based on their categorization.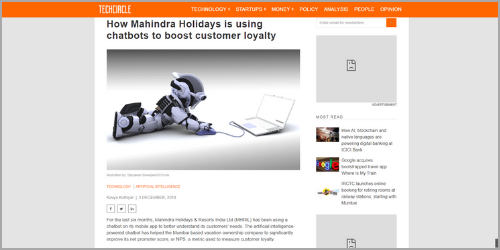 December 3, 2018
Summary: Mahindra Holidays & Resorts India Ltd has been using an artificial intelligence enhanced chatbot in the past few months on their mobile app, and this is to better comprehend what their customers require. It has also brought an improvement in increasing the company's NPS. Aside from that, they released a pre-purchase service for their members which resulted in an increase in revenue. Kavinder Singh, the managing director and CEO of the company, considers that platform business models will grow faster in travel and tourism division. On the other hand, a report made earlier this year stated that by 2020, chatbots will be the most used customer service and support tool for consumer-facing businesses.
Newest Level-Up Social Platforms to Increase Convenience
GameCritter Aims To Be A New Social Media Platform For Gamers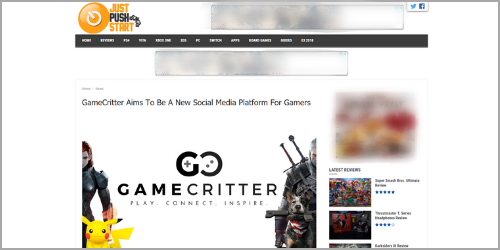 November 30, 2018
Summary: A company in Australia plans to bring a social media website/app called GameCritter, dedicated exclusively for gamers, game publishers, and developers around the globe. The said platform aims to have many features similar to what Facebook, Twitter, Metacritic, Quora, Reddit, IGN, and Gamespot have. The site promises features for gamers such as social platform, community-driven reviews, forums, rewards systems, and leaderboards. The site also has features for developers and publishers such as profile page to build fan followings, crowdfunding for new projects, an analytics dashboard, and user surveys and polls.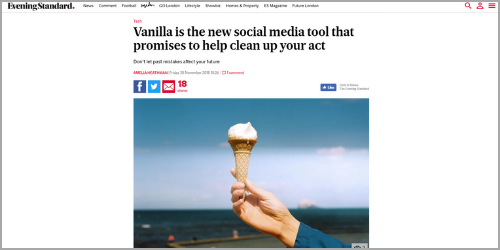 December 1, 2018
Summary: Vanilla, the new social media tool that helps Twitter users review and correct any harmful tweets they made in the past, has been developed by Samuel Wood. It uses Twitter API and it's coming soon on Instagram. When scanning an account, Vanilla searches across thousands of keywords for profanity and harmful language. It also uses machine language algorithm to measure the toxicity of a user's tweet. In the past, users could use the advanced search tool to check if there are any harmful tweets. However, this is time-consuming with a risk that a user might miss out a keyword. There is also an alternate tool called TweetDelete. Unfortunately, it only works for 3,200 tweets. Vanilla has been released it a few weeks ago, but its users have been steadily growing. Any user can run a free sample scan, but to avail the full version of the tool, a fee between £49 to £99 must be paid.
There is a high significance being given to social platforms in this era, as there is no doubt that it is one of the top digital marketing drivers. However, it is not just meant to connect the business persons to clients, but also to link the people that build and strengthen an organization.
References
The following trends shared came from the cited articles. Credits belong to their respective owners, websites, and organizations.