Social media has changed the way companies can interact with their users, and has grown to be an official means of communication for this day and age. We share our thoughts and experiences online, reaching out to companies and celebrities at a much flatter level than ever before. But of course, along with positive comments there are also come negative ones. The key to using social media wisely is by building a positive community. Not only posting contents, but creating a conversation – and really listening to users – is a sure way to improve one's reputation and positive attention, as well as retain current users. At adish, we can help you do this by managing your content posting and comment replying. We can help users on the spot, direct them to customer support or thank them for their presence. Let us support you in creating a well-supported online community of fans.
Maximize CLV through Social Media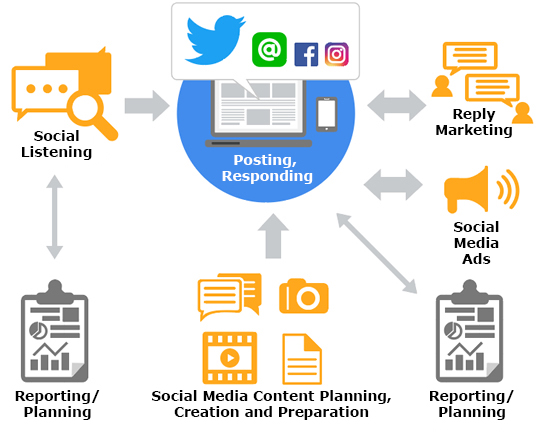 Aside from customer support, social media is another important point of direct contact with users, that can be used not only for communication but marketing and branding. However, social media can also be one of the most challenging in terms of operating, as keeping users happy and attracted with comments and updates is not an easy task. Content can go viral, positively or negatively in an instant. At adish, we have the knowhow to create a community that can retain active users and increase followers and new users, without getting in to trouble.