Blog May. 04, 2018
The Next Drift in Building and Managing a thriving Business Community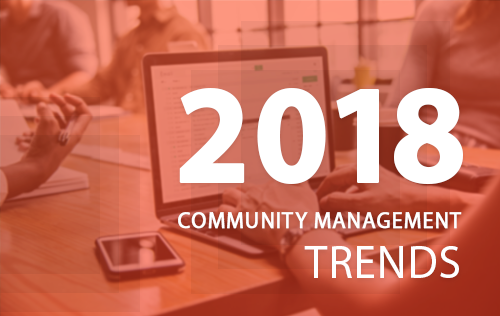 Community Management Trends from March 13 to 16, 2018.
Even though social networks are one of the fastest growing industries in the world, it is never that easy to take a move for your business online. It is better to plan for a strategy than to take action that can damage your business operation.
Here is the latest update that could lead you forward.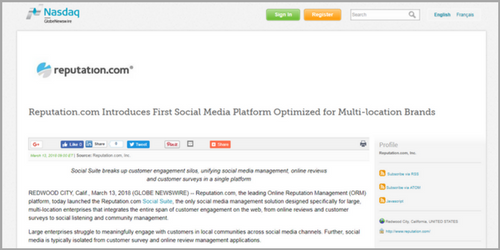 March 13, 2018
Summary: The leading Online Reputation Management platform, has launched the Reputation.com Social Suite, this is the only social media management solution that was designed specifically for comprehensive, multi-location enterprises that unite the entire span of customer engagement on the web, from online reviews and customer surveys to social listening and community management.
March 15, 2018
Summary: BMO launches BMO Virtual Assistant a menu-based question and answers chatbot for Twitter exerting the first step towards artificial-intelligence powered customer support, New chatbots provide an accessible and less time-consuming option, providing immediate responses.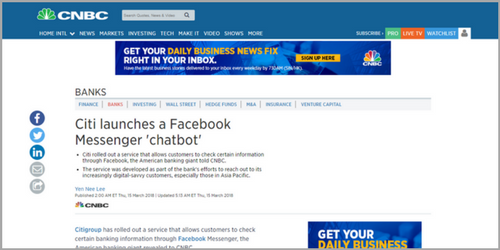 March 15, 2018
Summary: Citi Singapore just announced the bank's new natural-language chatbot on Facebook Messenger called "Citi Bot". Singapore is the first market for the launch of the chatbot that will be soon introduced in the Asia Pacific region. The chatbot is able to address a range of customer needs, including account-specific inquiries such as checking of account balances and transactions, providing credit card bill summaries, rewards and points balances and answering frequently asked questions.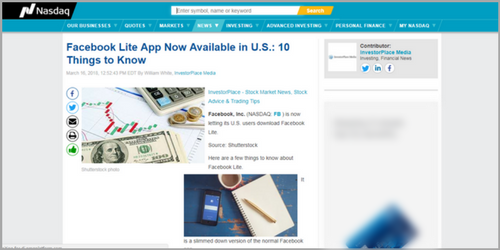 March 16, 2018
Summary: Facebook Lite has formally expanded to the U.S. Facebook at first constructed the app in particular for the ones in creating international locations, who've slower connectivity. With an APK (Android Package deal Package) of lower than 1 megabyte in measurement to put in, other people can obtain it in seconds, irrespective of how slow their connection is.
Do not leave an open space for your competitors to take advancement. Social media is one of the most powerful tools when it comes to growing your brand awareness. Always remember that each step you make to increase brand awareness will affect the overall growth of your business not just for today but in the long run.
References
The following trends shared came from the cited articles. Credits belong to their respective owners, websites, and organizations.