Blog May. 11, 2018
Explore New Schemes on Community Management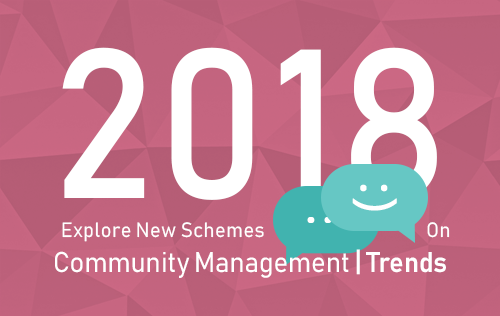 Community Management Trends from March 24 to April 5, 2018.
For every positive comment you and your community bring, the stronger your brand will get. Understanding these unique facts is a great advantage for achieving your goals.
Here are the trends that could give you an idea to accelerate your social media engagement.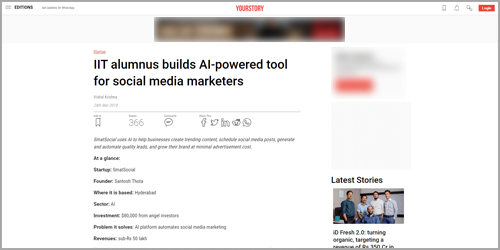 March 24, 2018
Summary: A brand can take a severe beating in social media and other digital channels if it is not listening. There are thousands of reviews out there, but most digital media agencies turn a blind eye to understanding each review. With this, SmatSocial has built a new social media marketing tool. This AI-powered tool has an aspect-based sentiment analysis engine with continuous learning feature that enables it to easily learn and understand a customer feedback.
March 26, 2018
Summary: According to the Zefmo India Influence Report 2018 – Influencer Insights Edition (IIE), 80% of social media influencers agreed that Instagram will be the fastest growing this year 2018, exceeding other channels such as Twitter and Facebook. This is believed to be resulted by the enhanced engagement that the social networking site offers such as photo and video sharing, emerging as the fastest growing form of media.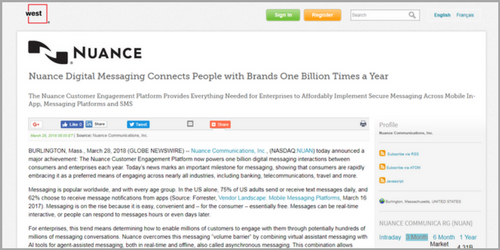 March 28, 2018
Summary: Nuance Customer Engagement Platform gains a major achievement, now powering one billion digital messaging interactions between consumers and enterprises each year. This milestone shows consumers are quick to embrace digital messaging as it is the more preferred mean of engagement across most industries including banking, telecommunications, and travel. Nuance has been selected by over 6,500 enterprises, as part of customer engagement solutions of companies such as Coca-Cola, Delta Airlines, FedEx, The Commonwealth Bank of Australia, Swedbank, TalkTalk, and USAA.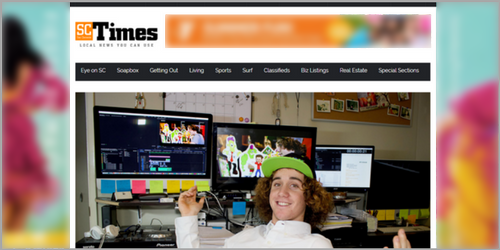 April 5, 2018
Summary: Zach Marks, 17, and his father, Darren, created a new social space for children younger than 16 called Grom Social. Its owners say it is safe and is constantly monitored. Kids are allowed to post their own photos and other media, pending approval and examination, or they can create an avatar. Grom Social promotes online stewardship and etiquette. It acts similar to Facebook but as a bully-free zone.
Some may probably think online is a whole new limitless world but in reality, the competition in this industry is higher than expected. Being fully-equipped with how social media works is a greater strategy for the growth of your business.
References
The following trends shared came from the cited articles. Credits belong to their respective owners, websites, and organizations.