Blog Aug. 29, 2018
Emerging Community Management Trends For Your Brand Advancement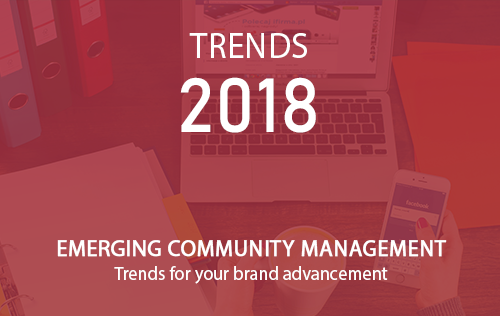 Community Management Trends from August 13 to 17, 2018.
Social media is changing at a rapid pace. Marketers are discovering new tactics, platform, and strategy in order to improve their community management for their brand advancement. Here are the news and articles about the changes and updates in social media platforms for leveraging your community management strategies.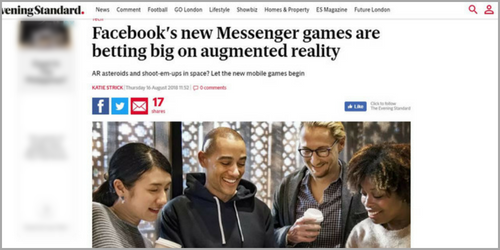 August 16, 2018
Summary: Facebook has launched two AR Games for its Messenger App. These games can be accessed by tapping the star icon in the upper right hand of the video chat. "Don't Smile" is similar to a staring contest game. The user will lose if the game detects a grin from their face. In "Asteroid Attack," you'll need to protect the spaceship perched on your nose against falling asteroids. Currently, more AR games are being developed. Facebook is planning to launch two additional games after a few months.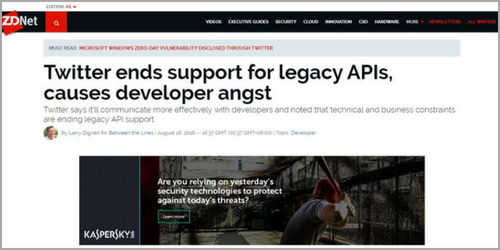 August 16, 2018
Summary: Twitter announced that it will discontinue its legacy application interfaces and stop its support for the Apple Watch, Mac, and Windows App. According to the blog post and email of Rob Johnson, the senior director of enterprise solutions of Twitter, "Twitter owned and operated apps will perform better with more features." Twitter's approach to favor their owned and operated APIs has been frowned upon by 3rd party developers for years. Twitter promises that it will communicate more effectively with developers and inform them that technical and business constraints are causing the end to legacy API support.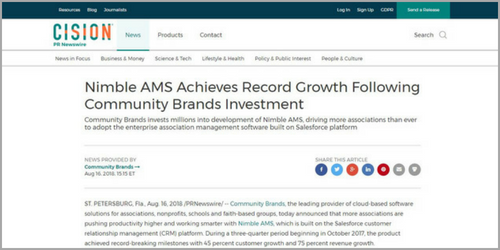 August 16, 2018
Summary: Community Brands, a leading provider of cloud-based software to business and organizations, has invested millions of dollars in developing Nimble AMS. Nimble AMS is a powerful, innovative, cost-effective association management system which is built on the Salesforce customer relationship management platform. This enables businesses to create an advancement for the member's experience and drive growth in their business structure through a true mobile-first, high-performance, and personalized tools.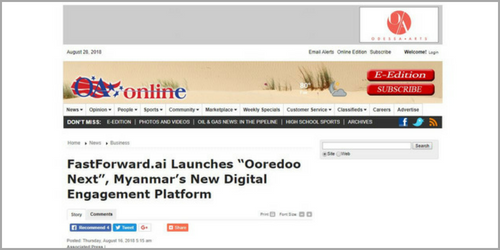 August 16, 2018
Summary: FastForward.ai has launched its new digital engagement platform for Ooredoo Myanmar. This real-time API platform called Ooredoo Next has an Artificial Intelligence and Machine Learning features. Ooredoo Next allows all of its mobile users in Myanmar to contact Ooredoo on Facebook. The platform then provides real-time automated responses. This platform gives Ooredoo an innovative and personalized approach to connect with their users.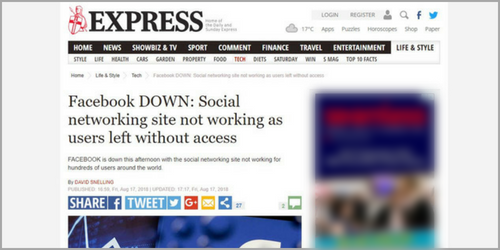 August 17, 2018
Summary: Down Detector, an independent outage monitor has received numerous complaints from users saying that their Facebook accounts are inaccessible. The incident appears to have occurred at around 4:45 in the afternoon on August 17th. The majority of the users who are experiencing it are coming from the UK, US, and Europe. The outage happened as Facebook is recently updating its messenger. Facebook is currently adding games to its messenger which can be played during a video call in order to make the call experience more engaging.
It is clearly seen that a lot of software, channels, and platforms are continuously innovating. To generate the most of your strategy, you need to know and understand the trends and shape your own tactics. Learning these trends can effectively modify your plans and procedure that could transform your social media engagement into meaningful results.
References
The following trends shared came from the cited articles. Credits belong to their respective owners, websites, and organizations.