Blog May. 18, 2018
The Increasing Changes and Significance of Social Media to our community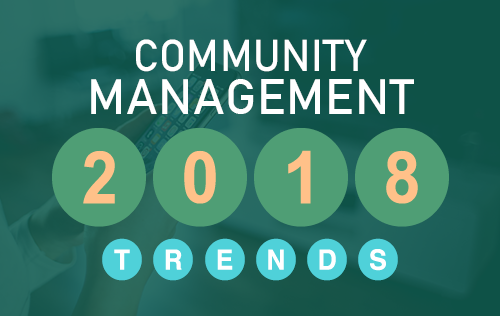 Community Management Trends from April 7 to 20, 2018.
At this moment, social media has become a huge part of our daily lives. We primarily use it to keep in touch with others, it can even be an alternate source of entertainment, and people can also share their thoughts and opinions on it. Modern businesses are quickly adapting and learning on new ways they could harness the power of social media to their advantage.
Check out the following articles relating to community management.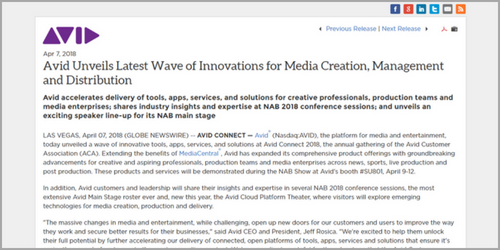 April 7, 2018
Summary: Avid, a platform for media and entertainment unveiled a new collection of tools, apps, services, and solutions in a recent event this year, with the CEO stating that these would help customers unlock their full potential.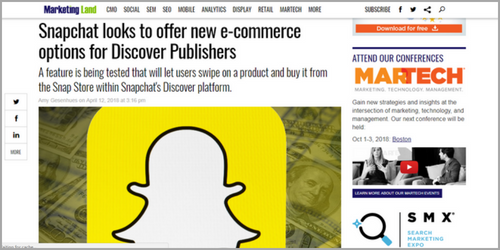 April 12, 2018
Summary: A new e-commerce option on Snapchat is on testing for discover publishers. Its new feature allows the user to swipe on a product and then purchase it within an in-app shopping section on Snapchat.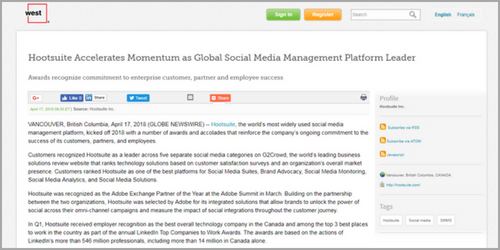 April 17, 2018
Summary: Hootsuite, achieved a number of awards that strengthen the company's ongoing engagement to the success of its customers, partners, and employees. Customers ranked Hootsuite as one of the best platforms for Social Media Suites, Brand Advocacy, Social Media Monitoring, Social Media Analytics, and Social Media Solutions.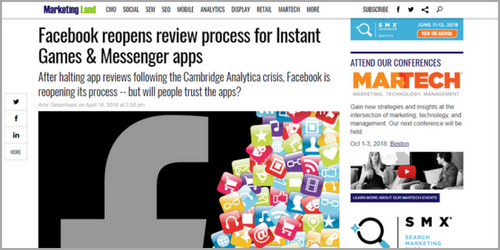 April 18, 2018
Summary: After the break on app reviews connecting to the Cambridge Analytica, Facebook has declared that it is reopening the review process for Instant Games and Messenger apps. The review for instant games will open immediately, while the messenger apps will only review those with a limited number of page connections.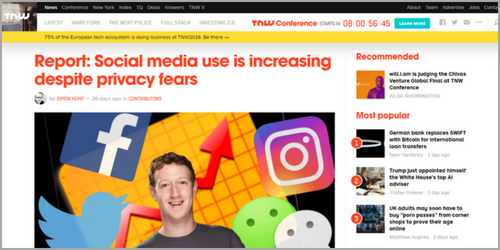 April 18, 2018
Summary: The reports show that the number of social media users grew by more than 100 million in the first few months of this year. Not only the number of social media users went up but also the number of internet users rose by 276 million. Other records show the rise of mobile phone users, social media accounts being created, the number of people leaving Facebook and many more.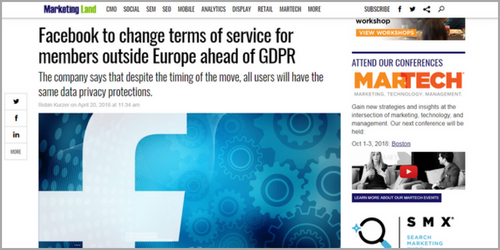 April 20, 2018
Summary: Facebook's Terms of Service will be updated for the users in some regions around the world. This is due to Europe enforcing GDPR, meaning only European Facebook users will immediately gain the personal data protection offered by the law.
April 20, 2018
Summary: The ACLU of Massachusetts released a damning report in February, detailing prejudice in social media surveillance efforts by the Boston Police Department (BPD). It revealed that between 2014 and 2016, BPD was tracking keywords on both Facebook and Twitter, to help identify potential terrorist threats. With these practices, a growing trend in law enforcement was reflected and it's called social media mining. Using natural language processing tools, police departments scan social platforms for keywords they believe indicate danger. According to the Brennan Center for Justice at the NYU School of Law, all large cities, and many smaller ones, have made significant investments in social media monitoring tools. While a 2016 survey by the International Association of Chiefs of Police and Urban Institute revealed that 76 percent of officers use social media to gain tips on crime, 72 percent to monitor public sentiment, and 70 percent for intelligence gathering.
The purposes and the number of users of social media have been rapidly increasing, such as being used to solve or avert crimes, as well as businesses using it as a platform for customer engagement and e-commerce.
With this, we need to revise our existing laws and policies to protect the welfare and privacy of its users.
References
The following trends shared came from the cited articles. Credits belong to their respective owners, websites, and organizations.