Blog May. 25, 2018
Innovative Social Media features recently introduced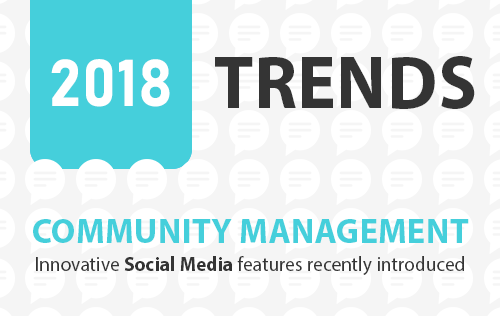 Community Management Trends from April 24 to May 7, 2018.
Aside from bringing people together, social media networks have also put considerable features in the past few years. Apart from entertainment or news, they have introduced many ways in helping their users' with their daily lives.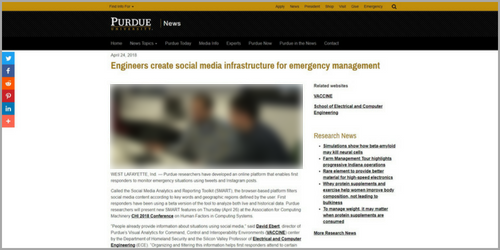 April 24, 2018
Summary: On social media, there had been no pre-designed system to help us using the 911 system, until now Purdue researchers have begun an online platform that enables first responders to observe and monitor emergency situations in social media using tweets and Instagram posts.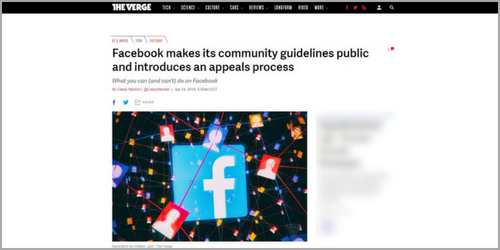 April 24, 2018
Summary: Facebook advances its community guidelines about what you can and cannot do on Facebook. The company is making an extended set of guidelines available to the public, intended to gather information from its users around the world. It also introduces a new appeals process, empowering users to demand review if they think that their post has been dismissed unfairly. The guidelines include community standards run that runs 27 pages which cover topics including bullying, violent threats, self-harm, and nudity, among many other topics.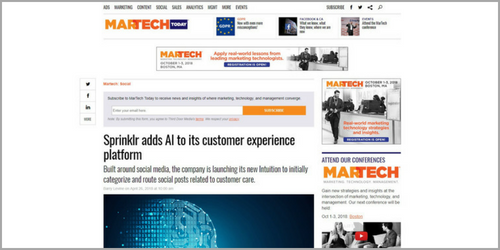 April 26, 2018
Summary: Sprinklr is launching its new Intuition and formally adding its first substantial AI capability. Initially, Intuition platform addresses the customer care flow as brands usually get flooded by the volume of social posts requesting help, asking questions or making complaints.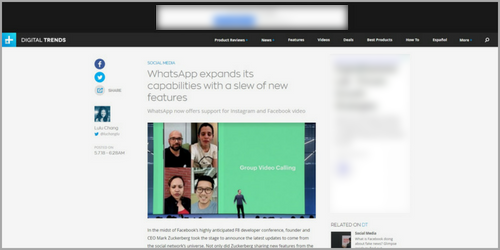 May 7, 2018
Summary: On May 1, Mark Zuckerberg announced a new feature, group video calling, which would be soon available in WhatsApp. He also shared that video calling is claimed to be already one of its most popular features and people have spent about 2 billion minutes using it. In addition, WhatsApp will also be offering support for stickers in the months ahead. The latest version for iOS will also feature support for Instagram and Facebook video playback, more deeply integrating the messaging service with other Facebook services.
One of the keys to keeping people patronizing is to show them that you are ready to help and provide convenience to them. This provides worth to the product and surely provide them value.
References
The following trends shared came from the cited articles. Credits belong to their respective owners, websites, and organizations.