Blog May. 16, 2018
Why Social Media is Best to Leave in the Hands of the Experts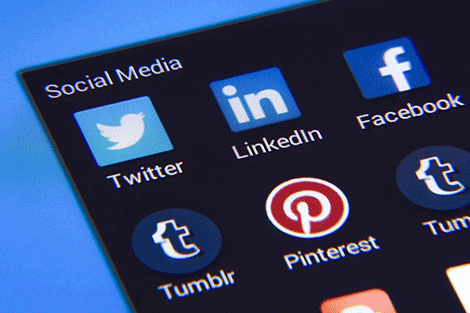 Social media has evolved in many ways, from its range of capabilities and reach over the years. It has changed the ways brands communicate with their audience and interact with their current and potential customers.
According to the new 2018 Global Digital suite of reports from We Are Social and Hootsuite, there are now 4.021 billion internet users, and 3.196 billion active social media users.
Maybe a lot of businesses may view that social media is easy to run; that posting a content will magically turn into revenue later. But remember, likes are not money. No matter what you post, it doesn't matter unless your content and purpose isn't reaching and appreciated by your audience. There is a myth about social media management – people think that it's a piece of cake. However, according to Statista, 42% of social media administrators don't know how to use the data gathered on social media to inform business decisions. Today, there is a lot of social media channels that businesses can use, and the real concern is businesses are not having enough time to manage all social networks at once, nor enough knowledge on how to effectively increase customer engagement to drive more traffic. In fact, based on the study made by eMarketer24 only 33% of customers think companies do a good job of responding to engagement on social media channels. For any size of business, social media management is far from simple as it cannot be scaled easily. It requires numerous resources, processes, efforts, time and skill to manage efficiently.
Social Media Statistics and Factors
Based on the study made by B2C, 84% of CEOs and VPs say they use social media to help make purchasing decisions. While Hubspot research shows 73% of consumers are likely to buy from a brand that responds to them on social media. With almost half of the world's population now online, if your business is not using social media, you may be missing out on the quicker, real steal and the most effective way to reach the verge of the half of world's population.
The 5 Conveniences of Social Media Outsourcing
1. Composition – If businesses will allow the agency to cover the content creating, from research, format, editing up to increasing posting speed, everything about the content composition. The specialist in the sphere of social media will convey its best to present a crystal clear connection on behalf of the company. This allows the ideas to be introduced to the audience in a way that can be understood and appreciated fully.
2. Time and cost savings – It's a clear struggle for businesses to make time for creating interesting content, research audience demographics, analyze metrics and measure results. Instead of inserting time and investment into mastering this complex factor, you could have a group of certified specialists in each responsibility; while monitoring company social networks that give you all the benefits of social media marketing. This allows time to be better used in more profitable efforts of the business.
3. Stay updated – In the ever-evolving world of social media, things move fast and you can't afford to be left behind. Stay ahead of competitors with a team of dedicated experts who are knowledgeable to plan and execute strategies. They can also keep an ear to the ground to make sure that you're always informed about upcoming innovation and developments to the industry that could affect the way you do your business.
4. Marketing campaign – With a team of well trained social media specialists, versatile marketing campaigns can be planned and conducted with ease. Moreover, the task and system used are observed, tested and continually developed to ensure best efforts are kept.
5. Expanding business skill-set – With outsourcing, social media marketing comes responsibility that the business goal and expectations are achieved and the results can be measured and proven. Outsourcing social media provides businesses with the work of individuals with valuable expertise. This means not just a helping hand but skills that can be the strongest asset of the business. Some of the skills include:
SEO (search engine optimization)

Advertising certifications (Google AdWords certified)

Analytics (measure metrics)

Content curation

Pattern recognition, and

Visual reflection.
ROI of Social Media
While most of the top social media platforms are free accounts, they frequently generate the most ROI when deployed strategically with paid advertisements. Channels such as Facebook, Instagram, and Twitter, enables businesses to aim at their target audience with user-determined budgets and run times.
How to Measure Social Media ROI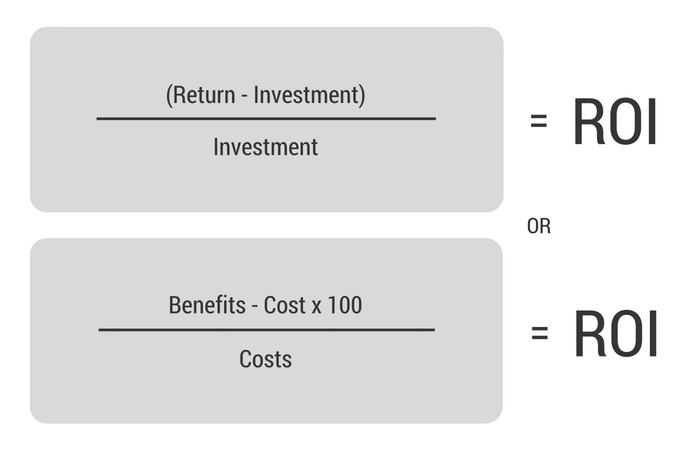 Social media management companies work as partners with their clients, to ensure that the paid and non-paid contents work together to interact with target users. When executed effectively, social media might turn into a powerhouse for driving sales and delivering an extensive return on investment.
Reasons to Work with a Social Media Management Company
With the future becoming digital, more business opportunities can be found on the internet. According to Social Media Examiner, 83% of marketers indicate that social media is important for their business. Think about if your internal team has the knowledge, skills, flexibility, and time to execute goals strategically. Take time to also look at some of the reasons why so many companies fail in the race of social media execution. Some might have difficulties to handle, measure and convert goals. Some are simply unable to converge on some social media aspects due to the matter of not having enough time to improve engagement, and interesting content. Working with external experts who come to know and understand your business well, will completely address these concerns. Businesses can not only free up more time to focus on other marketing initiatives but can also rest assured that you're outsourcing to a team that will provide you with regular metrics that indicate success, who has the experience and proven to execute your social media activity in the best possible way.