Blog Oct. 23, 2018
How to Take Advantage of Instagram for Small Business to Grow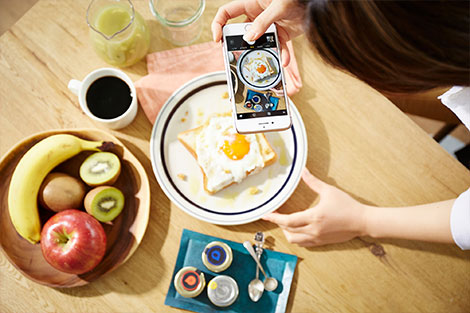 Instagram, also known as IG, has greatly evolved ever since it was recognized as a platform for social networking through photos and videos, mostly by teenagers and young adults. Soon enough, professional groups also joined in to make accounts for business purposes.
Companies with big names have successfully entered the channel with good numbers of followings, engagements, and conversions. For some of them, getting results became easy because of the familiarity with the brand and the useful Instagram features. However, how do you maximize the use of Instagram for small business if you are a marketer in a small company?
It's a mistake to think that having a small business is already a competitive disadvantage online. Here, we'll go over why you should choose Instagram for small business, what you should know about it and how you can make it work.
Why Choosing Instagram for Small Business is Right?
Facebook and Twitter are very influential online platforms, but Instagram is not far behind as it is included in the top used and downloaded social media apps. Some social networks have either similarities in functions or been copying each other's features, which is one reason why marketers are more confused about what the most cost-effective platform is. It's safe to say that all these three mentioned sites and others are useful for businesses, but individually, one can be a more useful tool than the others depending on the needs of a business.
Small businesses can't afford to make wrong investments. In terms of visibility, Facebook no doubt has a larger network as it can reach all age groups. However, this quantity won't only be the basis for getting a positive return on investment (ROI). Besides, the Instagram community, which is the newest among the three, has also impressively grown into 1 billion monthly active users (MAU), beating Twitter's flat user growth. What Instagram can boast more than Facebook is the fact supported by Locowise, Forrester, and News Whip studies, that Instagram is still the king when it comes to engagement or user interaction. On the other hand, if you think about capitalizing on ads, Twitter's cost-per-click (CPC) can be as five times more expensive, but click-through rates (CTR) are consistently a bit higher than Facebook's. Instagram Ads may also be slightly more expensive than Facebook's, but according to WordStream, its CTRs were "through the roof", while ads on Facebook are getting fewer clicks than it should have.

All these social media sites have their own edges towards business competency. However, it's stated that Instagram is the best option when it comes to growing customer engagement, which is actually the reason for creating an online presence as well as what small businesses would help a lot. It's not the most affordable nor expensive platform when it comes to using ads but its CTRs are high enough.
What to know about Instagram for Small Business to Succeed
The exclusively photo-video sharing channel has its own scopes and limitations that many sites don't have and vice versa. With this, marketers can be pushed away if overwhelmed or confused on how to use it. Now that we have compared and contrasted Instagram to other social networks for small businesses' sake, let's discuss further what efforts are crucial when using Instagram for small business.
1. Business or Personal: Set Up Your Profile More Effectively
Let's see the differences between the two account types. Here are what both personal and business accounts have:
Account Name

–

This can simply be your brand name. Be creative!

Username

–

Most businesses just also use their brand names. Make sure it's easy to remember, so your customers can easily search for your profile.

Profile Photo

–

Upload your brand logo here. You may change it depending on events, causes, campaigns, and promos.

Bio

–

There are only 150 character limits, so don't waste every space; use them wisely. Put an interesting description of what your business reflects. Keep the personality of your brand on every word. If you must, use Emojis, put other handles, hashtags, and an additional link (use

Bitly

to shorten URLs) related to your business. Some even add call-to-actions or promotions.

Website

–

Only one clickable URL is allowed here. Usually, the link of the official website of your business goes here.
Though, personal accounts have two exclusive features: Set Account to Private and Link to Multiple Facebook Pages.
Some small businesses set their accounts to private. This practice can get users to keep following a profile as it's really the only way to connect.
On the other hand, business accounts are open to more advanced features: Category, Additional Contact Information, Instagram Insights, Instagram Ads, and Add Link on Instagram Stories.
The category from your linked Facebook page can help customers determine the kind of business you have without using up your bio space.

The added contact information includes a phone number, physical address, and email buttons or links on your profile.
Seeing how compressed an Instagram profile can be, it is both challenging and necessary to maximize every space when introducing your business.
2. Focus on Arts and Creativity: "Insta-worthy" Posts, Instagram Stories, and Instagram Live
Instagram is usually associated with the word "aesthetic". The coined term "Insta-worthy" was created because of the growing numbers of beautiful photos and curated feed of users on Instagram. However, in marketing, beauty or art is not enough to get the customers' attention. There should also be a well-thought strategy behind that creativity. This means customers should do more than just staring at your contents as they should be driven into visiting your website and making an actual purchase.
There are only three Instagram features where you may share your contents: (1) Instagram Post, (2) Instagram Stories, and (3) Instagram Live.
Art is not expensive on Instagram. You don't need to invest in professional photographers, SLR cameras, nor Photoshop. Just a phone with the Instagram app installed and you're good-to-go. Bring along your sense of creativity because Instagram is like a canvas. Basically, your content should be visually appealing. Common styles or concepts are consistency, flat-lays, edited or enhanced mood, and high-quality images. Present your product or service in a way that eyes would be glued to it, and even convinces them to purchase. Apply that creativity on other types of contents such as quick tips, tutorials, events, campaigns, teasers, promos, announcements, and featuring other users.
Set aside being artistic, you can also see playfulness on Instagram. Show the personality of your brand. Usually, this can be seen by incorporating lifestyle. If from other mediums, emphasizing perhaps an ice cream with a sunglasses product seem weird, but on Instagram, that's more than fine. That's even cute! You'll get double taps in no time for using your products in unique ways. Aside from that, share behind-the-scenes, photos of people from your company, and other things which make users feel that they are very connected with your brand. At the end of the day, you have strengthened the face of your brand without spending so much dough.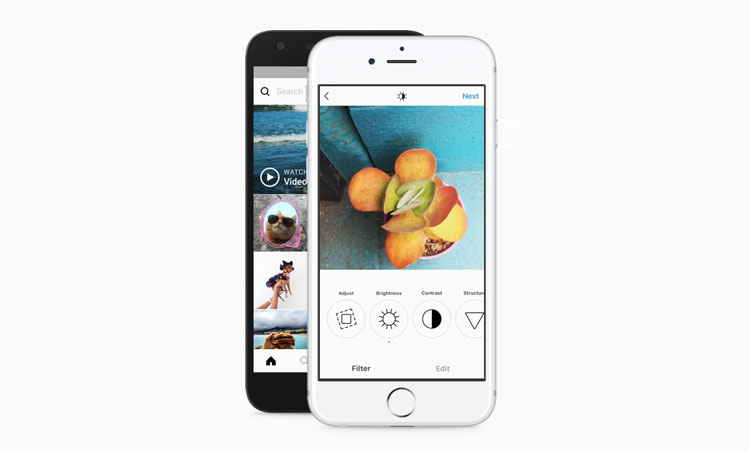 3. Using One to Thirty Hashtags is the Norm. Go Take Advantage!
Instagram is limited in terms of searching. Hashtags and usernames are the only searchable forms of text inside the platform. However, there is an advantage with Instagram hashtags. On the platform, the maximum allowable hashtags per post (30) is not just normal but helps your post to get more attention and likes. A feature that is usually considered crazy or "spammy" on other sites.
Tip: If you want to maximize the limits, it is best to insert only your official or branded hashtags (1-3) on your captions and place the rest on the comment section of your post.
When searching for a certain hashtag on Instagram, it also shows the number of times it has been used. This already gives you an idea which hashtags, especially related to your business, are popular. There are common hashtags such as #throwbackthursday, #flashbackfriday, #ootd, and #MCM; mostly used even on other sites. However, too-much used or generic hashtags may not help for spreading the contents of small businesses. Your content will get lost in the sea of posts, especially if we're talking about a hundred thousands of posts with the same hashtag. For now, specific hashtags are the best for your business, also known as niche hashtags. What are these? It can be branded, geo-specific, campaign, community (or specific interest) hashtags and more. The key is to explore!
The function of hashtags is to connect those who have common interests. By using the hashtags that are more targeted to your audience, you may not only gain followers but may even create loyal customers!
4. Use Influencer Marketing and Collaborate
There is also what we call Instagram Influencer Marketing. This is different from marketing using the power of celebrities and public figures, as Instagram has also been a platform for creating influencers; someone that could just be your next door neighbour and not a star in a Hollywood film. These influencers have established a large following on Instagram either from blogging, sharing their quirky personality or uploading content regarding anything under the sun. These influencers make endorsing a lot more effective and affordable than before.
Boost your visibility by finding the right influencers for your business. Look around your community or circle because sometimes the perfect one to endorse your brand is just right around the corner. He or she may even be a follower of your business all along. With this, consumers will trust your brand more as your influencer is using your product or service on a personal level.
Just like in any other site, you may also collab with other businesses who are beneficial to you and vice versa. The best advice for this is to look for businesses which are closer to your kind and size of business. It's a shot in the dark to contact big companies, but if you do, prepare your impressive proposal for collaboration and your budget.
Ways to Collaborate on Instagram
Endorse your product or service

–

The influencer will post your product or service using his or her own creativity or strategy.

Promote anything related to your business

–

The influencer will repost your sale or promotion, for it to gain more exposure.

Host a giveaway – The influencer will be the one to spread about your giveaway contest.
5. Engage, Throw Contests, and "Regram" Other Posts
Capitalize on the fact that Instagram engagement is the highest among all social networks. You may be asking yourself, "I don't, or probably will not have that much following. So, how am I going to 'engage'?"
You need to create marketing strategies which will kick-off your engagement first, not just simply posting. There could be lots of Instagram marketing gimmicks but we'll narrow them down to two important strategies:
Throw an

Instagram

contest.

"Regram" another user's post.
Why? Simply because people want to be appreciated. Let's dig in further.
In the case of small businesses, you will be the one to always reach out to customers in order to get better ROI. This means a triple effort from your side. But don't worry, because users in this platform are highly engaged, so you only need to play by the Instagram rules. In the section above, we discussed about the importance of creativity and the use of hashtags. When it comes to throwing an Instagram contest, creating your own hashtag is a must. This is so you can gather the posts scattered across the platform in one place for an easy backtrack and checking when you need to. As always, you also need a quality check for your contents. If they left a comment, it's your job to reply and appreciate it to the fullest. Don't forget to redirect them to other sites by putting a link in the caption, just to make sure they won't get lost but converted into results.
Most importantly, use your Instagram as a contact channel for engagement, support, and other concerns. If you can address their concern on Instagram, then there's no point in transferring the customers to another channel.
6.Have a Budget for Ads
Instagram Ads is not entirely different from how Facebook and other ads work. As mentioned above, Instagram Ads today are likely to have a fair CPC, good CTRs, and engagement rate results. Using ads is a way to get your business found in a billion community. What you need to focus on is making sure you have a budget set for it. $0.70, the average CPC of Instagram, may not be much of a big deal for others, but for small businesses it is.
Higher CPCs don't equally mean overpriced ads. Online ads are designed for bidding which explains the need to compete for clicks by spending more. Instagram engagement is highest on weekdays, so the costs are also higher. Moreover, ads targeting female users tend to have higher average costs on the platform.
What do these mean? Instagram Ads costs can vary widely depending on the demands and trends. To keep lowering your costs you need to:
Balance your ads schedules by advertising on days with low average CPC.

As tempting as getting a wider market feels, narrowing down your target will not only lower the costs but also increase the chance of a higher ROI.

Set a lifetime budget for your ad campaign, so

Instagram's 

ad 

system will find the cheapest times and days to show your ads for you.

Keep experimenting and optimizing when setting up your ads.

Don't be obsessed on your ad spending so much. Focus on what results you gained and strategize for the next ads.
Lastly, to make your ads worthwhile, make sure you're putting your best foot forward. Users on Instagram will expect creativity from every post showing on their feeds. Customize your images or videos strictly for Instagram as what you have used for ads on other sites may not work.
7. Analyze Results and Keep Curating
Like any customer contact channel, it's also important to collect and measure the results of your marketing efforts on Instagram. In this way, you will know what you must do for your next move. A fast-changing online environment like Instagram needs more focus on what's working, trending for users, and not.
To use Instagram Insights, you must first own a business profile or switch from your personal account. Inside Insights, it is divided into three parts:
Activity

is the overall performance of your profile.

Content

shows the performance of specific posts.

Audience

gives you an idea about your followers and user base.
On the other hand, there are also third-party analytics tools for Instagram which can be more detailed in analyzing the results of your efforts. Analyzing the performance of your Instagram efforts as well as managing could also be passed onto social media experts, so your business could focus more on decision-making. Analytics can be complicated to read, but it's better to have a tool right in the palm of your hand than not meeting your goals for your business.
Do you have Instagram? Be the Small Business who Reaps Success.
Growing a small business demands a lot of work on different aspects. Utilizing Instagram gives small businesses the hope or chance of being successful by entering its community. This can be seen by mirroring the success of an ordinary Instagram user becoming an influencer to the small business becoming a success story. It's true that using Instagram for small business may be challenging, given its uniqueness, but it's true for all business sizes.
To remind you once again, owning a small business shouldn't be a disadvantage online. The advantage that you need to hold on to, however, is that Instagram users are very active, engaging, and especially passionate compared to other platforms, if you win them over. There is no written rule that getting help from Instagram experts is not allowed. In fact, it would be better to invest in outsourcing if it will help your business than continue struggling to gain traction.
Once you start to get familiarized with Instagram and its community, your own brand community inside it will start to build organically. Furthermore, there will be more opportunities which will open for your business, while Instagram will continue to develop and improve itself, giving your business more and more room for growth.
Are you ready to expand the horizons of your business on Instagram? adish is here to help you with your Instagram management and analytics. Know more about it here.