Blog Jul. 10, 2019
6 Ways to Increase Your Organic Reach on Facebook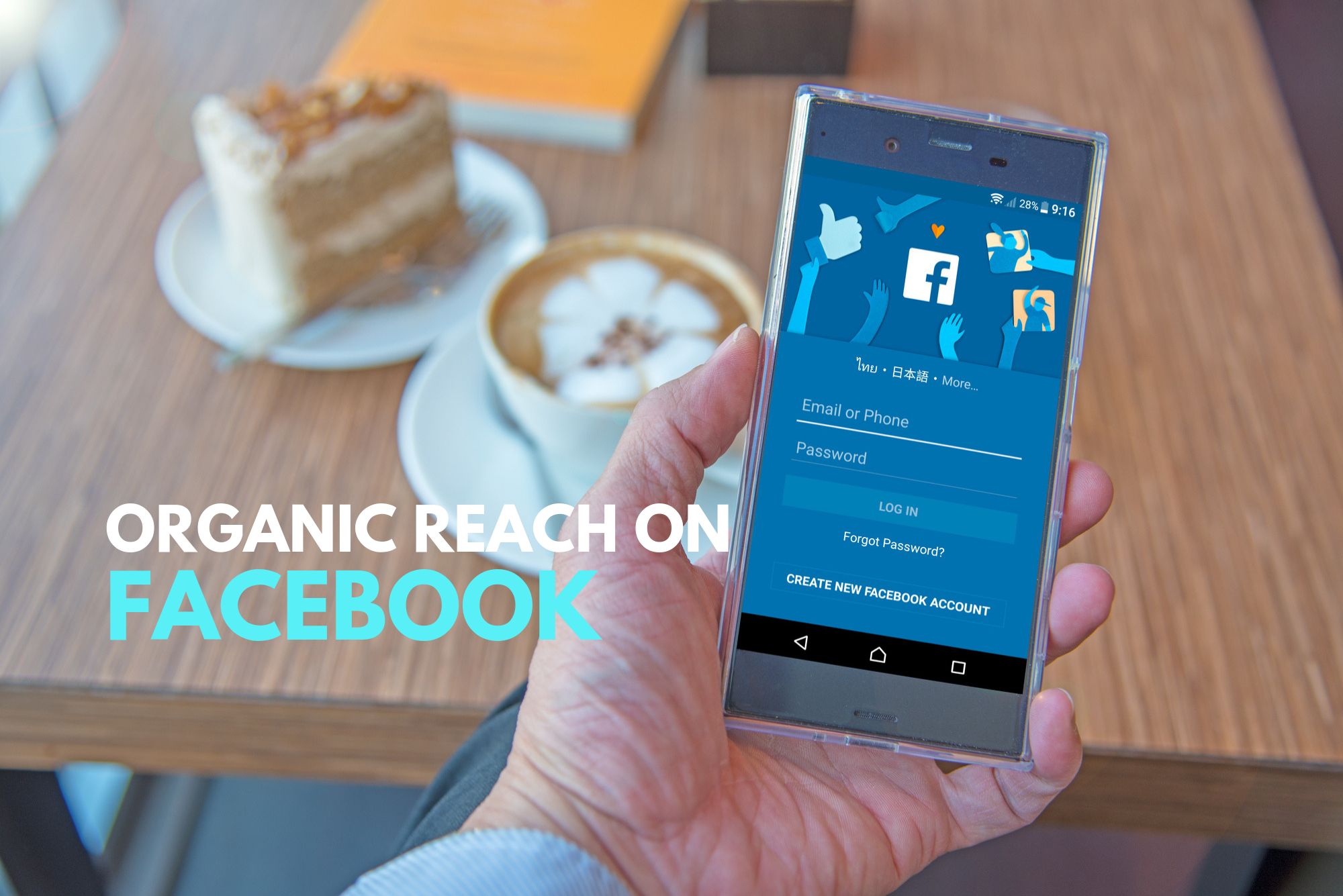 Before Facebook changed its algorithm, we used to be able to post practically anything and all our page's followers would see it in their news feeds.
Today, if you're not posting trendy contents with good purpose and don't have any plan for each and every post, your post is going to get lost in the shuffle. You may even lose your chance to get noticed by your audience. Read on for some tips in order to gain organic reaches to your audience on Facebook!
What is Facebook's New Algorithm?
When the News Feed algorithm change was first announced last January 2018, Zuckerberg pointed to a desire to have more "meaningful social interactions" take place on Facebook. In his statement, he stated that users should "expect to see more from friends, family, and groups" and less from "businesses, brands, and media".
Here's his full statement: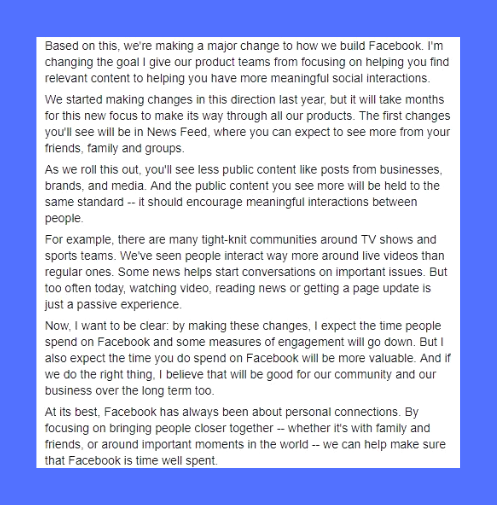 Identifying what "Organic Reach on Facebook" really means
First, we need to understand what "organic reach" on Facebook means to make sure that we are all on the same page.
Organic reach is the number of people who see posts from your Facebook page in their news feed.
Here's how Facebook defines organic reach:
"Organic reach is the total number of unique people who were shown your post through unpaid distribution."
Why Has Organic Reach Dropped?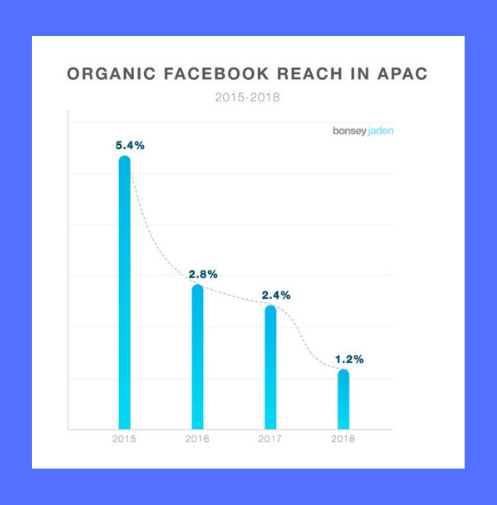 According to PostPlanner, the reason is that more and more contents are being created and shared every day. On average, there are 1500 stories that could appear in a person's News Feed each time they log into Facebook. Rather than showing people all the possible content, the News Feed is designed to show each person on Facebook the content that's most relevant to them. Of the 1500+ stories a person might see whenever they log into Facebook, the News Feed only displays approximately 300. To choose which stories to show, the News Feed ranks each possible story by looking at thousands of factors relative to each person.
But don't worry there's still hope! 
In this article, we will discuss the best ways to make sure your posts get seen and help you in increasing your organic reach on Facebook.
6 Ways to Increase Your Organic Reach on Facebook (H2)
It's getting difficult to maximize organic reach on Facebook. But there are still ways to improve your organic reach without paid advertisements.
Here are the 6 ways to help your brand increase its organic reach on Facebook:
1. Focus on quality, not quantity
Creating content is not as simple as you may think. What you need to keep in mind is that you need to create strong value in each and every post you will make. Like other platforms, Facebook works to care more about its users as it wants to continuously improve their experience with high-quality and relevant content. Since Facebook has its new algorithm, you need to understand that Facebook is changing to emphasize quality over quantity.
Here is what Social Media Today says about how you should post often on Facebook: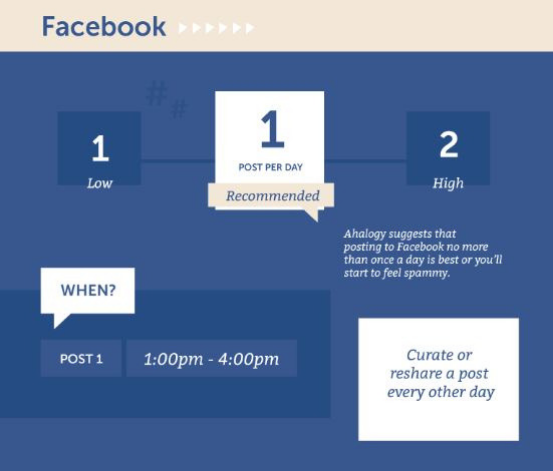 If you post frequently, your posts have a higher chance to get lost in your audience's feed. It means your Organic Reach is going to do better with just a few high-quality posts.
2. Create/use catchy images and videos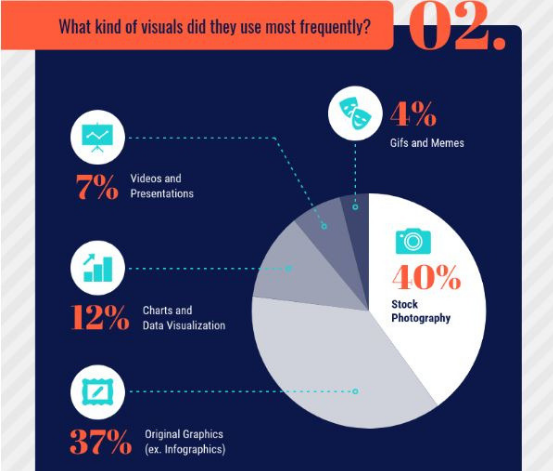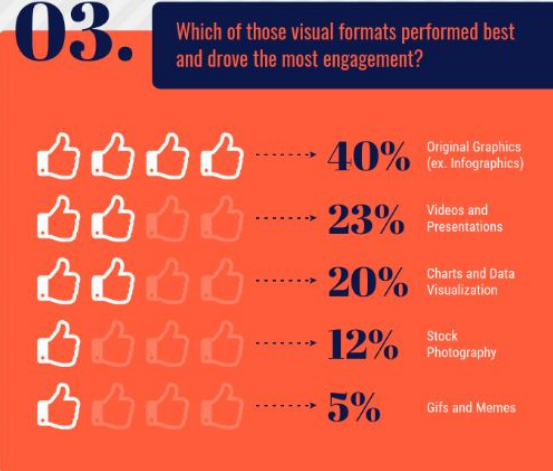 It is known that posts which have strong engagement get elevated in users' feeds, giving them more reach as well. That's why visual content is very important, especially if you want to gain organic reach on Facebook. Publishing low-quality images and videos could harm your brand reputation and make you look unprofessional.
To make your Facebook image, they need to look decent and have the right dimensions. Here are a few recommended sizes to get you started.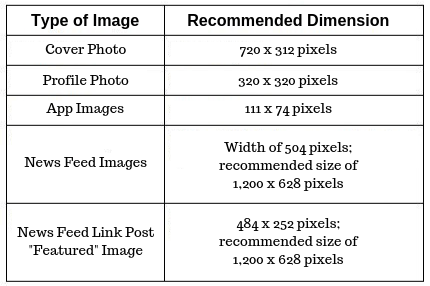 With good visual content, you can gain more likes and engagement to your post. Getting reactions to your post could grant you a direct connection to your fans and gives you an opportunity to invite those who have liked your individual posts to like your page.
To do this, go to your account, select one of your posts, and click on the group of people who've liked it.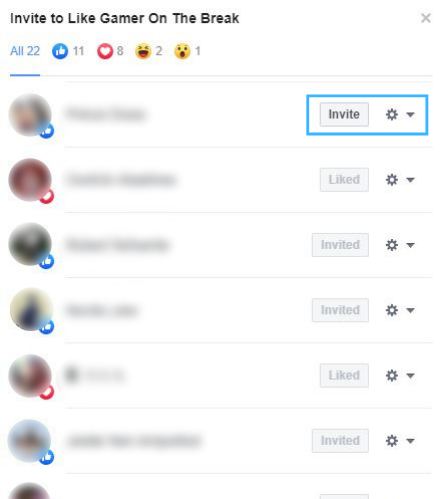 3. Find the best time to post
There's a lot of facts on the internet that suggest considering the time to post more effective. Yes! Those are good suggestions. However, it is not applicable to all users.
In order to understand what times are the best to post: first, you need to identify your target audience timezone, time spent on Facebook and their behavior online. After knowing those, then you can start experimenting posting content on your own peak hours.
By going on insights, you can see when your fans are mostly online: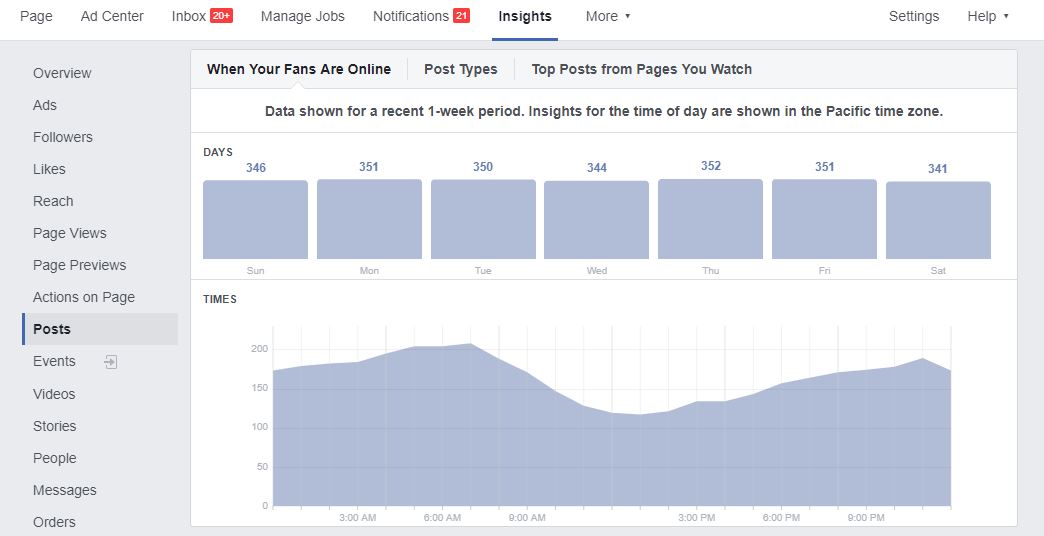 4. Focus on engagement
After Facebook changed its algorithm, people have been asking whether a post could get higher engagement if they have high reach, or if they get high reach because they have a higher engagement. 
Facebook's Head of News Feed Adam Mosseri answered this question and stated the following:
"Page posts that generate conversation between people will show higher in News Feed."
That means that the higher engagement you have, the higher chance you can be placed at the top of your audience newsfeeds. So, how do you motivate your audience to interact with you? Here are some suggestions that can help you initiate a conversation with your audience:
Start a poll.

Ask for feedback on a certain topic or a product.

Share content that speaks to strong emotions or opinions.

Include questions at the end of your posts asking people for their thoughts.

Post about the most popular topics online that everyone is talking about.
While getting users to connect around your content is crucial to increase organic reach on Facebook, doing it the wrong way can really hurt you. Never try to make click-bait contents. Facebook can reduce your organic reach if you use manipulative tactics to fish for engagement.
5. Create a post that will make your audience feel something
Never beg for your audience to react on your post, but you should motivate them to react.
One of the most effective ways to get more engagement is to appeal to your audience emotions. The more they feel about a single content, the more they are likely to react, share, and comment.
The content must deliver emotions to your audience. Here are some suggestions on how you can do it:
Use strong emotional drivers to make people care and share.

Try to create contents that could inspire your audience.

Make relatable contents.

You must make sure that the topic you choose also positively reflects the position of your brand.
6. Experiment with a different type of post
Try to get creative. Don't be limited to the basic type of post, especially if you haven't learned what your audience really wants yet. Try to find out if you get more organic reach and engagement by writing a note or a list instead of a standard text post. Or get your audience involved by creating a poll or starting a Q&A.
There are no wrong answers here. By tracking the average reach of posts in each format over time, you can gain an understanding of which types are the most relevant to your audience and show up in their News Feeds most often.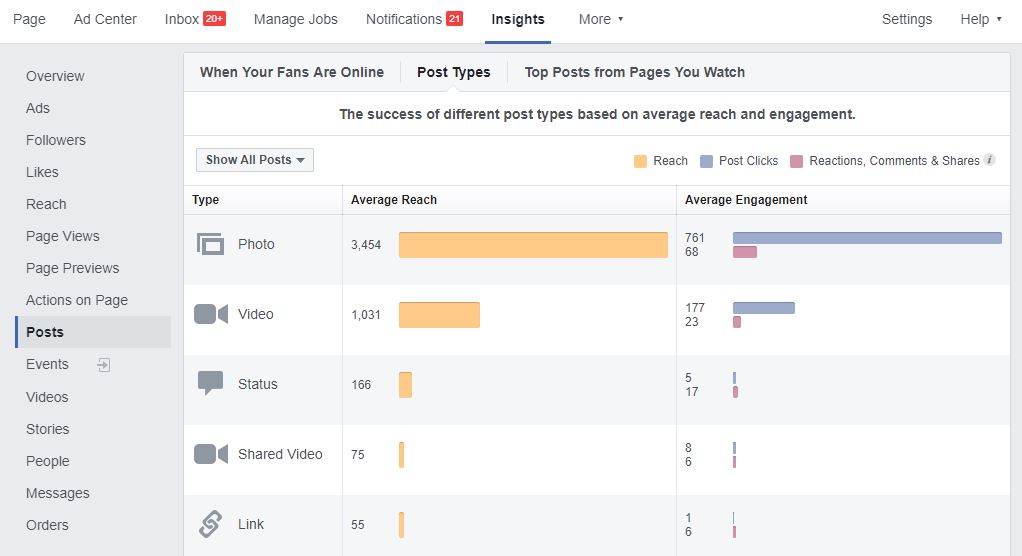 Bonus tips: Join relevant groups and share your post!
This is not new but very effective in getting organic reaches on Facebook. Here are the key takeaways:
Always read the group's rules and guidelines. Some of the groups may ban you immediately without a warning if you fail to comply with their house-rules.

Join groups where your audience is joining. This includes groups that can allow you to share a post from your page. 

Get more engagement by joining the group's discussion that is relevant to your brand.

Share your post with a topic that is related to the group's discussions and target those who are asking questions (e.g. If your topic is about games then you can join game-related groups and help them by solving their game related issues with your content).

Try to investigate the most asked question in the group and craft an article that can help them with their concerns.
If you would like to know why sharing on Facebook groups is important, you can also read the 7 Benefits of Using Facebook Groups for Business article.
Organic reach on Facebook is never easy but very rewarding if you do it right.
Facebook is an ever-changing, always challenging social media platform and continues to unveil new features. It is a powerful platform that, even today, when used properly could spell out big profits for your small business.
It may be true that the new algorithm hurts marketers that mostly depend on all organic reach on Facebook. But you should take note that Facebook is not all about spending money on ads to get seen, there's still hope for your organic posts.
By following the tips, you can adjust to the Facebook algorithm, reach a wide audience, and make Facebook an effective distribution channel for your organic content.
Here at Adish, we can take care of it! With our social media experts, we can help you to increase your organic reach on Facebook without paying for advertisements.