Blog Oct. 09, 2018
10 Tips for Effective Customer Loyalty Programs in 2018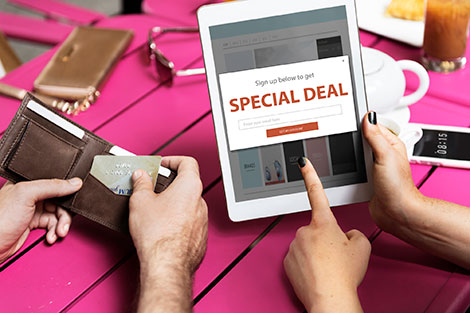 Losing customers is easy, but obviously, no company in this world would want that. In order to sustain your business with this obstacle, you may strategize to increase either customer acquisition or retention. However, it's a common fact that acquiring a new customer costs 6 to 7 times more than retaining an existing one. With this, some businesses fail as they focus more on getting new customers and tend to overlook the nurturing part of the customer journey.
To make customers return and buy your products or services again requires an immense effort. There could be more other ways to encourage customers to stay, but creating customer loyalty programs is a great way of expressing to them that they are valued. With this, customers will feel that you are thanking them for patronizing your business by giving them perks.
What is believed to have started in the late 18th century using copper tokens, followed by stamps as tools in the late 19th, loyalty programs have now transformed into a common but very modern business strategy. There are so many ideas to use and benefits to gain in rewards programs today. To maximize that potential, let's discuss the 10 tips for creating customer loyalty programs that will work for this year 2018.
Benefits of Customer Loyalty Programs
Having customer loyalty programs contributes to a better customer retention as it helps keep customers engaged with your business. There is no more effective endorsement than referrals from loyal customers themselves, especially when sharing to their close family and friends. The benefit that this can create would be increasing more potential customers from organic online reviews or word-of-mouth. With all these, loyalty programs do not only help your business get advertised but also be more cost-effective.
A research from Accenture Interactive shows that members of retail customer loyalty programs spend up to 18% more than customers who are not. This also makes rewards programs a key differentiator among other competitors, especially those that don't have any loyalty programs attached to their brands.
Giving rewards, incentives or perks may cost your business such an effort, but if customers are delighted, they will keep coming back for more of your products or services which pay off all your hard work.
10 Strategies to Create Effective Customer Loyalty Programs
Old styles of customer loyalty programs are almost out. New customer loyalty programs are in. They are digital, unique, and more effective.
1. Brand the Rewards Program
Your customer loyalty program should be in line with the main branding of your business. By having the main elements of your brand incorporated, your program will be recognizable to the eyes of your patrons.
To create a complete the loyalty experience for your customers, start by introducing your program the right way. Here are some tips in branding your loyalty program:
Create a "catchy" (should sound both exclusive and exciting!) program name that makes your customers want to join and anticipate what kind of benefits they can experience.

Make your program's logo, design, concept, and tone as unique and valuable as your own brand's.

Establish your loyalty currency more than just being called as "points": by naming it and making it useful to customers.
Two great examples of well-branded rewards programs are Sephora's Beauty INSIDER and Starbucks' loyalty currency "Stars".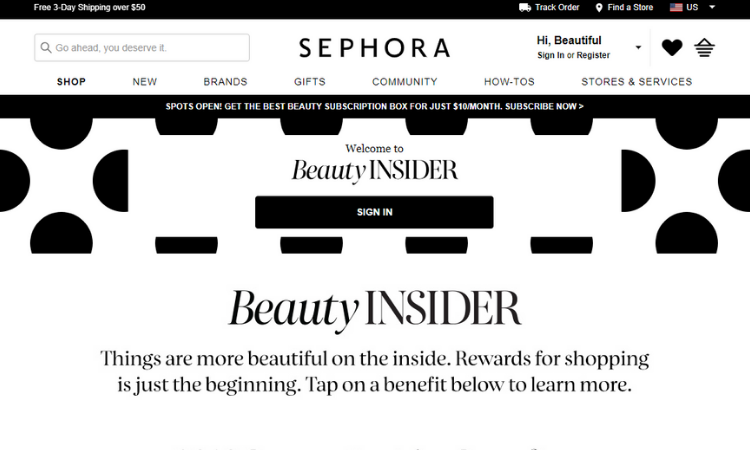 2. Give Easy-To-Get Little Perks
One way to avoid loyalty-killing is to make sure your loyalty program members are always active. According to Shopify, 57% of the members said "taking too long to earn points or rewards" is the top reason why members discontinue using a customer loyalty program. Customers would rather have small rewards that are easily attainable, instead of waiting to get big rewards with requirements that are hard to achieve. Plus, a complicated set of rules and regulations will only frustrate your customers. The least you can do for your customers is to give away small gifts as quickly as possible, so they don't get stuck just to earn points.
3. Customer Efforts = Rewards
Customer purchases should not be the only action recognized by your business. Put rewards on every important customer engagement towards your brand because in this way, you're also encouraging customers to keep in touch. Examples of customer actions with rewards could be newsletter subscription, mobile app/website registration, sharing, and referral.
4. Make Digital Options Available
In this digital age, many customers have abandoned the use of traditional loyalty cards or papers. The chances of using these cards, especially coupons or stamps are usually low because they could get crumpled, lost, ignored or forgotten inside of people's wallet. They are not as flexible as having customer loyalty program digitized; can be brought everywhere and easily accessible especially on mobile phones.
5. Provide Useful or Valuable Rewards
Don't reward anything you can, as customers might lose interest if they find your rewards irrelevant. You must reward something that is of value, but this may be difficult depending on your business, if you have a wide target customer base. In  such case, it would be great to have a wide selection of rewards such as useful items, discounts on services, and relevant or special events. These rewards could either come from your own business or your partner companies.
Here are examples of useful loyalty programs from the game industry: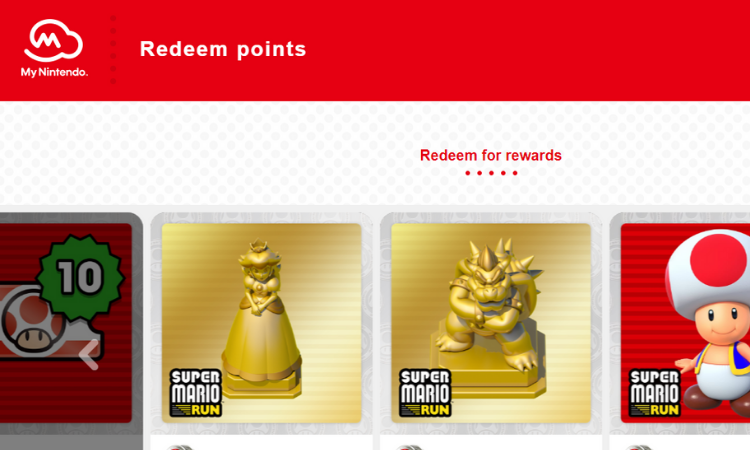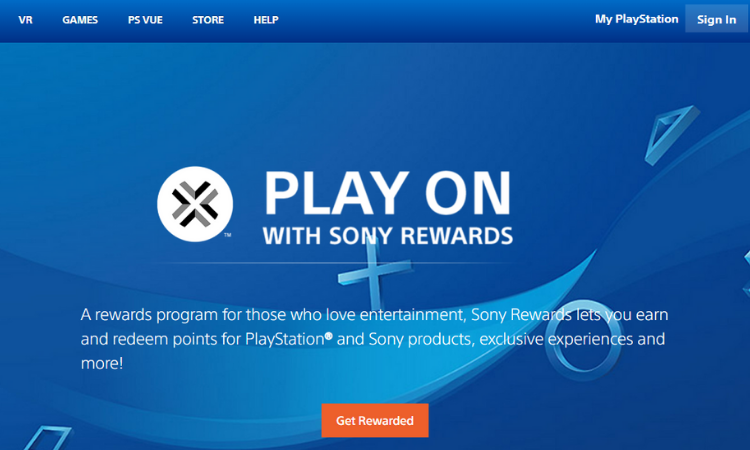 According to Kotaku's comparison, for Nintendo, a dollar spent in the eShop gives players five gold coins worth $.01 each as a discount to next purchases and the amount save after buying 20 new digital games is $60. On the other hand, Sony gives one point for every $1 spent. Every 1,000 points net out to $10 in PlayStation Store discounts, which makes a saving of only $32.60 after buying 20 new digital games.
6. Small to VIP Rewards
Don't forget to set levels of rewards. The more loyal your customers are, the more they should be appreciated. Take 100% PURE as an example. They use loyalty tiers to motivate and retain customers according to LoyaltyLion. 100% PURE has three perks levels that require different ranges of spending amount and benefits.
7. Eliminate Complication
According to the report by the 2017 COLLOQUY Loyalty Census, top three reasons why loyalty programs become successful are: (1) easy to use with 53%, (2) gives me great discounts with 39%, and (3) easy to understand with 37%.
Making your system useful and loyalty currency easy to redeem is a must. Rewards, from the word itself, means it should not be too inconvenient to receive. You don't want your customers to have difficulties acquiring the things they invested time and energy as this may lead to a complaint, or worse, loss.
8. Add Some Thrill
Your rewards for the customers should be something they would want, to make them feel excitement. Give rewards that customers would feel like your brand is the only one to give them this once-in-a-lifetime opportunity such as access to exclusive events.
A best example would be VerizonUp with their generous, incredible, and experiential rewards. There may be a high bar set for earning points, but getting one credit (after spending $300) already gives customers discounts on services and device upgrades. Not only that, Verizon gives exclusive members access to special events with Super Tickets and Dream Tickets.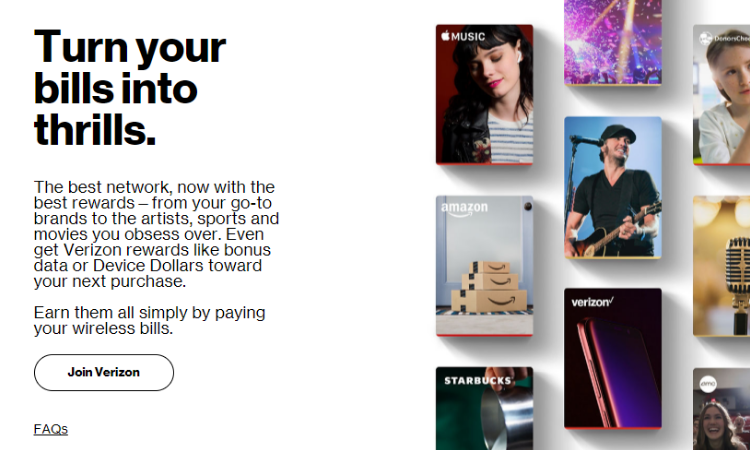 What's even more enticing? Use the powerful marketing strategy "exclusively for you" or "limited-time" offers. Create a sense of urgency by putting a countdown timer on certain campaigns. In this way, you are creating an exclusive space that customers would want to be a part of. They will feel eager to get their hands on your special offer before they miss it out.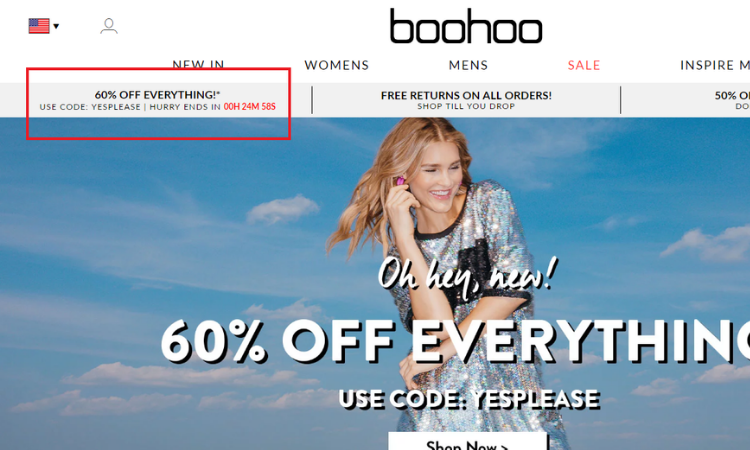 9. Encourage Interaction
Gamify your customer loyalty programs. Initiate interaction by creating contests or mechanics which will require customers to fully communicate with your brand. Domino's Pizza is one of the brands to use gamification as a strategy for further strengthening the loyalty experience of their significant member base. They made another way for their loyal customers to earn a free pizza. Through their Piece of the Pie Pursuit mobile game, players need to beat all of its six levels to receive 10 bonus points and keep playing to accumulate 60 points to redeem a free medium two-topping pizza.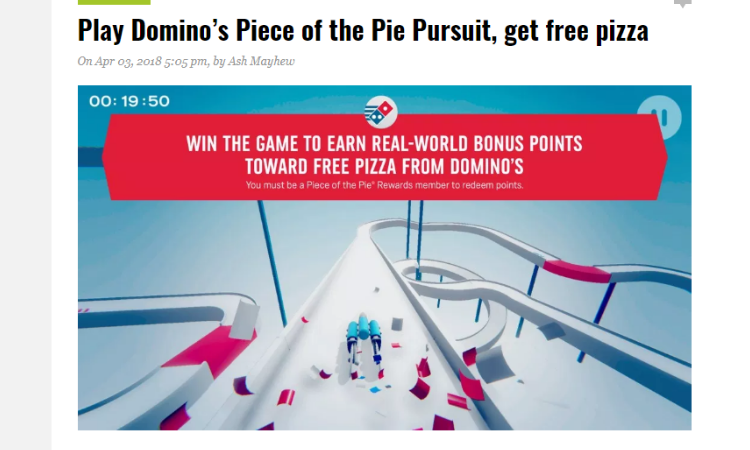 10. Build Partnership
Having a right partnership can produce great perks for your customers and maximize your rewards program overall. Some shared-transportation companies partner with food and beverage businesses. Discounted or free food is just one example of rewards that most customers would gladly claim as soon as they can. Connecting with other companies can give both parties beneficial exposure. This is especially true if you partnered with a completely different nature of business to yours as they may bridge their own customers to your business.
Managing Your Programs Right
Keeping tabs of your customer loyalty programs is not an easy feat. There is a need for real time tracking, and of course, you can expect some complaints if the system doesn't work as it is supposed to. There are many components to having the system running smoothly, from maintaining the database, data analytics, customer support, promotion, and marketing and these should not be overlooked.
You could set up a team specializing in the program management, or create positions that overlook the real time changes that occur. Another option would be to partner with a specialist company that will take care of managing your loyalty programs. In this way, your business could focus more on creating and developing products or services for your customers. Your outsourcing partner, on the other hand, will make sure to handle all your customers for you.
Customer Loyalty Programs Increase Customer Retention and Acquisition
It's hard to keep your customers fully-satisfied with your brand, but that's the challenge you should take most importantly. Focusing on building a long-lasting relationship with your customers is a better strategy and more efficient for increasing both customer retention and acquisition, as it is hitting two birds with one stone. Instead of competing with your competitors in getting the customers attention, stand out by offering more of what makes them feel valued as the focal point of your business goals. Invest in what will help improve your customer loyalty program.
With the right customer loyalty programs; customers, especially the satisfied ones, will appreciate your business. Apart from that, they will also get their hands to influence other people to buy your products or services. Now, you don't need to sing a lot of praises for your own brand. Your loyal customers will be by your side to do that because you've given them the loyalty experience they deserve. Ensure that your customers are actively participating and in-touch with your loyalty program. Let your future partner adish help you handle that. Start here now.
In adish, pursuing your goals for your business is our main focus because we believe in customer success. We are here to provide services that will help ensure your business a meaningful user experience. Our loyalty will be with you in every step of the way, making sure your product or service is getting the success that it deserves.