Blog Nov. 06, 2018
11 Smart Tips on Using Facebook for Business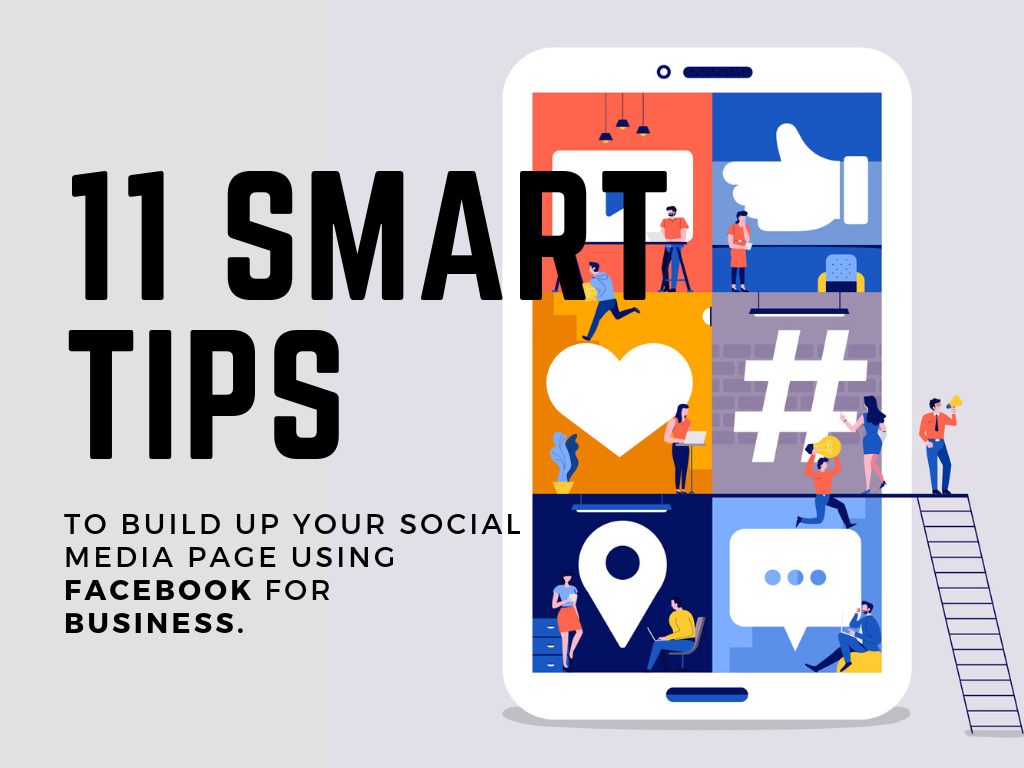 Facebook is an open culture social networking site that gives people the power to build community and bring the world closer together. With this, businesses took this great opportunity, where they can quickly respond to their customer messages, either within minutes, within hours or within a day, on their profiles and within Messenger. Businesses also find Facebook as a great way to engage with their customer and help them by directing them to helpful resources.
According to Statista, Facebook has the biggest population of users among all social networks worldwide with having 2.2 billion of monthly active users. While Forbes stated there are more than 50 million businesses are now using Facebook Pages, making it easier for businesses to talk to their customers on the site across any devices and in multiple languages.
Using Facebook for business empowers brands to grow by reaching their targeted audience, turning visitors to become a customer, engage with them, etc. Facebook helps businesses to contribute valuable information not only for their customers but to every user, through creating valuable contents in any form such as images, videos, or a link to your website.
You might already have a grasp of the importance of using Facebook to grow your business. This time, to market your brand successfully on Facebook, we will tell you the 10 smart tips on using Facebook for business.
Tips for Setting a Facebook Profile for Business
To start your Facebook page, the first thing you need to do is to set up your Facebook profile. Here are the important details you shouldn't miss before starting to run your Facebook page.
1. Make sure to use a recognizable profile picture
Being recognizable on Facebook is an important thing you should consider, especially for brands. Because your profile picture is the first thing that your viewers will see even without clicking your profile. Usually, it's best to go with your company logo.
2. Fill out the "about" section
It is also essential to fill out the "about" section which can be seen beneath your profile picture. It's one of the places where your visitors will look at when they are in your profile. It helps them to identify your business industry and your website. It prevents them from misunderstanding your business product or services and other important information such as your business hours, the location of your business, etc.
3. Add a call-to-action (CTA) button
The CTA button in Facebook is a great way for marketers or business owners to drive more traffic into their websites. These buttons such as "Shop now," "Learn More," "Sign Up," "Play Game," or "Book Now" can be customized with a destination URL. It gives your audiences convenience to access your business services fast and simple.
Tips for Operating Facebook for Business
After you have created a Facebook page for your business, you should start optimizing your effectiveness no matter what style your content is. Whether you are using photos, videos or links, these are the pointers you shouldn't ignore in running your Facebook page.
4. Avoid posting too much
Too much posting makes you look spammy, and your audience could possibly end up unfollowing your page. What can be worse than this is the possibility that visitors who are annoyed will report your page, resulting in your page being taken down.
So, make sure to avoid conquering your audience timelines by posting more than a few times per day. Instead, you can spend more time planning and creating higher-quality Facebook posts.
5. Avoid Hard-sell tactics
Don't use Facebook wildly. People consider Facebook as an enjoyable and entertaining social space where they can connect with friends, connect with their favorite brands, check out photos, videos and relax. What you need to do is to join their conversation, interact and become a part of a community, rather than being an 'outsider' who sells aggressively.
If you are not a retailer or a shop, make sure to avoid hard-selling tactics such as posting repeatedly about the similar product or service. Posting once a week is okay but posting every other day makes you look so desperate. What is worst than this is the possibility that they may post negative feedback about your business.
6. Use photos and videos
Pictures and videos are what make Facebook more appealing. Make sure to use it to keep your audience engaged and entertained. These are the following ways for how you could use it to your business:
For retailers, you could post photos to let your audience browse your new items as it arrives.

For game studios, you could post videos about your new game, game trailers, game reviews, and walkthrough. You can also post photos for your announcements and campaigns.
Tips to Sustain Connections on Facebook for Business
Once you've built enough buzz around your business, what you need to do next is to keep your audience interested by engaging them. This requires you to actively create your community by responding to all comments, joining in conversations, and creating quality content.
7. Avoid being slow to respond
Whether your audience posts negative or positive comments, you must not ignore them. If you do, your audience may feel disappointed and possibly angry. Clearly, they don't want the feeling of being ignored, and you definitely don't want to lose your customers. So, what you need to do is to take time to monitor your Facebook page and respond immediately to your audience concerns. Preferably, you can use different kinds of tools for social media monitoring that are available online.
8. Nourish your relationships
Creating a positive relationship with your audience and other Facebook users might take time. You need to engage with them sincerely, help them by creating useful content and developing rewards for loyal customers to encourage a healthy and good relationship.
Tips for analyzing Facebook for business
After you have set up your Facebook page, started awareness and generated engagement, what you need to do next is to monitor your performance effectiveness. Evaluate your overall social media efforts using Facebook insights or third-party analytics tool. Learn from the results and create an action plan to improve your brand social media performance.
9. Refine your organic posts
Audience targeting on Facebook isn't just for paid contents, but you can also use them for organic posts too. Try to set your target audience instead of blasting post to all. You may want to think about where you can use targeting tools to segment your organic post, to reach more directly to potential customers rather than people who are completely disinterested.
10. Try using a promotional campaign to amplify your organic post
Expand your reach and get a better ROI for your ads by placing a budget for your organic contents that are performing well. If you are able to observe what your contents are working well, it's time to expand its reach to attract more people to visit your Facebook page or your website.
11. Measure your efforts by using Facebook Insights
Facebook Insights is an important tool to track more than just the user interaction on Facebook Page. By using Facebook Insights, you'll be able to learn the best day and time of the week to post and what content is the most popular for your audience interest. Understanding your audience behavior allows you to tailor your posts and offers to meet their needs and interests. Facebook Insights gives you a plenty of useful information about your Facebook page, and the key is to take the data and create something meaningful with it.
Using Facebook for business maximizes your social media presence!
In order to expand your reach and test on a broader audience, you are going to have to invest a reasonable amount of money on your campaign. When you targeted the right audience for your business and had created awareness make sure to engage with them. The most important tip for the right approach is to always remain relevant. Do not post images that depend on your mood for the day or feelings. You are not the target as it may sound good for you but not for everyone, do not post just any images and expect engagement or infographics that don't relate to your business and other materials that will appear random.

You need to be willing to run multiple campaigns to test and experiment with different results. The more information about the customer demographics you have, the more versatile and capable you are in providing valuable contents and messages that your audience might be interested about.

We at adish, now what's best for your business! We can help you keep in the know of what users are talking online about you or your product through social listening and social media monitoring. This means monitoring sites and tracking hashtags and finding comments that could spark disaster to your business before they really do.
Social media a great source of opportunity. Facebook for business is especially so for startups; building a social media page can sharpen their business presence. Knowing how large the user population is on Facebook, it is clear that Facebook could greatly help you in the quest of attracting new customers and building lasting relationships with existing ones.