Blog Mar. 04, 2018
The Potential of Ride-Sharing Services in the Philippines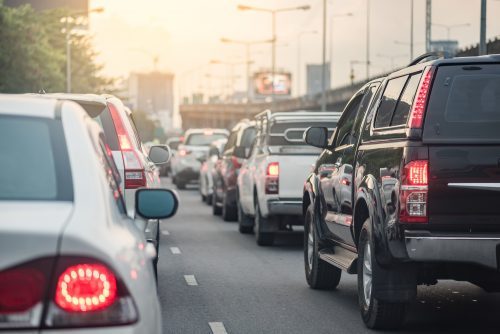 Ride-sharing service is a recent development in the world's economy. Also known as collaborative consumption, this type of service delivers both efficiency and convenience in today's modern life. Needless to say that as a country's population grows, the need for mobility and transportation also increases.
Demographics and Statistics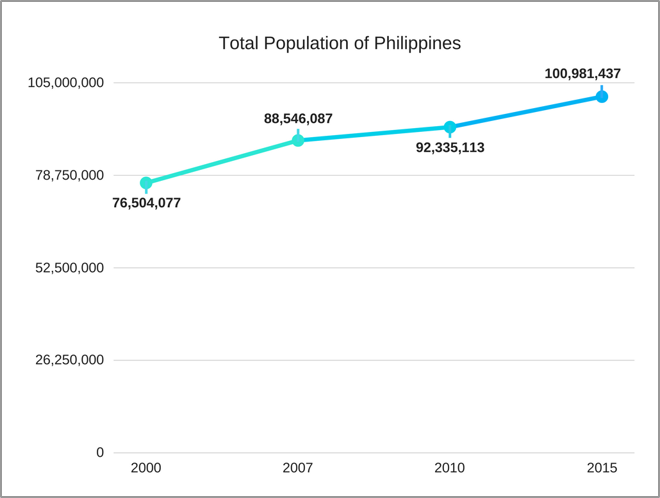 According to Philippine Statistics Authority's (PSA) December 2017 report, the total population in the Philippines back in 2015 was 100.9 million, and they are forecasting that by the year 2040, the country will have a total population of 137.5 million. All of which are potential passengers or consumers.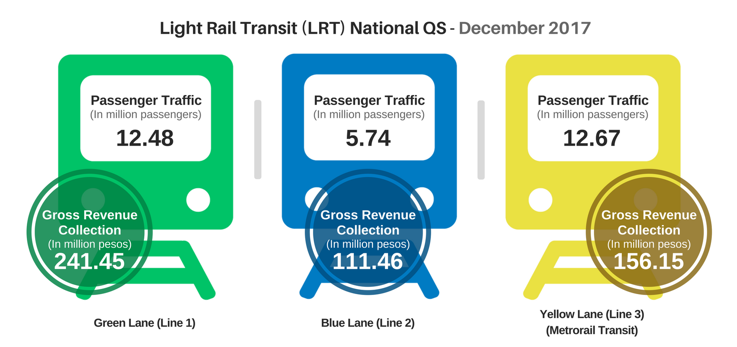 Some of the most popular means of public transportation are: The Light Rail Transit, commonly known as LRT, carries an average of 9.11 million passengers, and Metrorail Transit or MRT which caters to around 12.67 million passengers.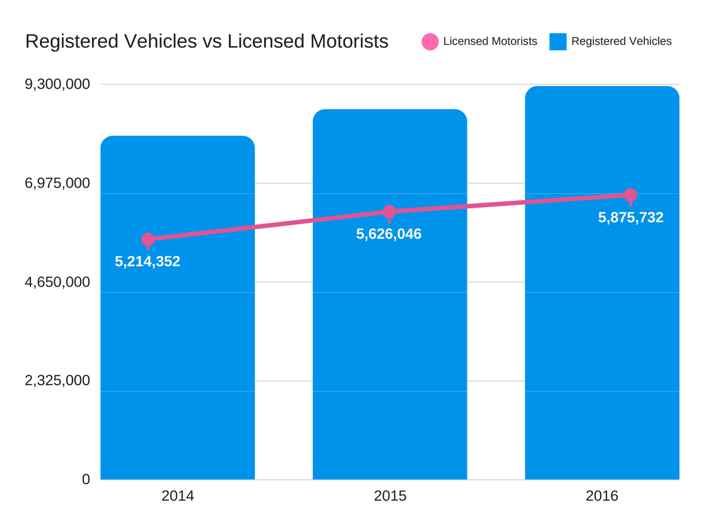 In Land Transportation Office's (LTO) 2016 Annual report, the roads and expressways have already been catering to 9.2 million registered vehicles, for 5.8 million licensed motorists. Evidently, the roads will be congested day in and day out, especially if the route leads to a business district.
Sustainability of the Service
Filipinos use different transportation units like buses, trains, and the country's most iconic vehicle, jeepneys, to travel daily. Despite all of these options and providers, it was stated in Business Mirror, a newspaper publisher in the Philippines, that a Filipino spends as much as 28,000 economic hours on traffic.
With the rise of population, mobility, and population density, traffic accidents became inevitable and the count rose up to 15,572 in 2014, because of various factors and reasons. One of the most relevant causes would be the difference between the number of registered vehicles and the number of licensed motorists which, of course, has implied repercussions.
Even though public vehicles are quite easy on the budget, a lot of commuters prioritize security. Under the said circumstances, well-trained and licensed motorists listed under TNCs, paired with the government's strict policies and monitoring agencies have become an undeniable need. Hence, the ride-sharing service provided ease of mind and convenience like no other since it promotes road decongestion, carpooling and driver screening.
Different factors like choke points, urban planning, or traffic law implementation are some of the things that aggravate the situation which can be solved by patronizing ride-sharing services. This archetype of road and demographic conditions contribute to a positive Transportation Network Company's (TNC) revenue. Statista, an active statistics company online, projected a US$64M revenue for 2018, which will continue to soar until 2022.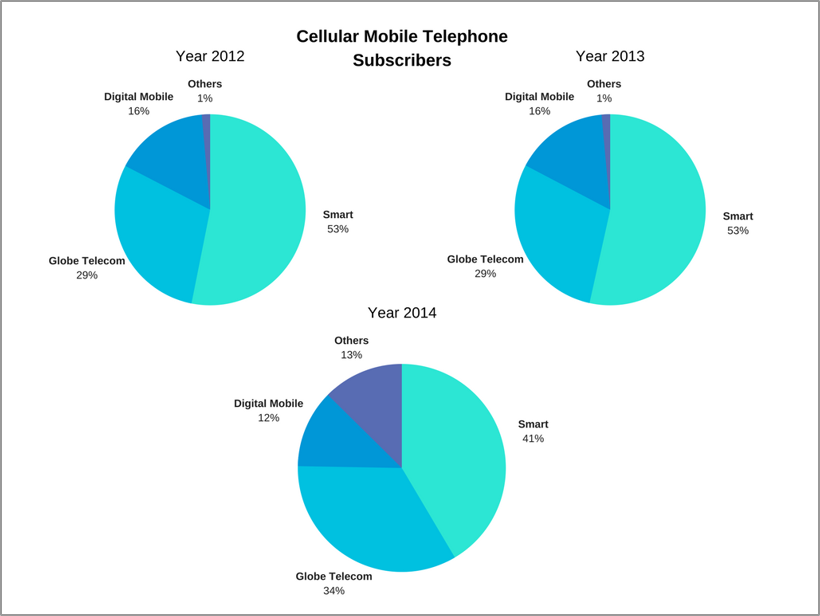 Since TNCs are accessed via online mobile applications, it became available to millions of users. In three consecutive years starting from 2012 to 2014, the number of cellular mobile telephone service subscribers started to increase by an average of 13.79% annually, resulting in 130,319,459 subscribers in 2014. Without a doubt, the number of subscribers and accessibility of the service will continue to grow more.
Recent events are making it a bit difficult for TNCs to operate in the Philippines. PSA has noted an average inflation rate of 3.2% for all items in 2017, including fuel, which is definitely higher compared to 2016's 1.8%. Waiting lines in car maintenance service buildings are also getting longer, and traffic worsens by the hour. However, a small number of competitors make up for these challenges by giving room for other service providers and help widen the gap between the industry's revenue and expenses. Uber and Grab are currently some of the prominent TNCs in the Philippines.
The service gained popularity after the first accredited TNC in 2015 which resulted to more saturated arteries of the city. This prompted the halting of new applications from TNVS operators through Land Transportation Franchising and Regulatory Board's (LTFRB) Memorandum Circular (MC) No. 2016-008. The suspension of applications is scheduled to be lifted on February 5, 2018, as reported by GMA Network, one of the major TV networks in the Philippines, giving more room for aspiring operators, and companies alike, to take a piece of the market.
What are the hurdles in penetrating the Philippine Market?
Prevention has always been the best practice be it on or off the road. As a safety measure, proper tests, licensure, and documentation should be conducted via the appropriate agencies. In 2015, there were several government-mandated conditions by the Department of Transportation (DOTr) regarding TNVS operations to be used as a basis for the issuance of Certificates of Public Convenience (CPC). Some of which are being accredited by the TNC, holding appropriate driving licenses and being registered with the LTFRB. To add, companies who plan on operating in the Philippines have to register in the Bureau of Internal Revenue (BIR) for tax-related processes.
Customer support teams need to exist in almost all of the companies since they act as reinforcements should any unforeseen circumstances happen. Even though there are no existing laws regarding the formation of a customer support department for each and every company in the Philippines, it does not mean that the focus should be more on the product than the customer.
The Philippines, and the culture within, is a bit of a challenge especially in terms of customer support. Not only are the Filipinos known for the usage of "po" and "opo", their honorific terms, when talking to someone older than them, but also for being well aware of how customer support representatives work. This holds true for the labor and employment trends in the Philippines.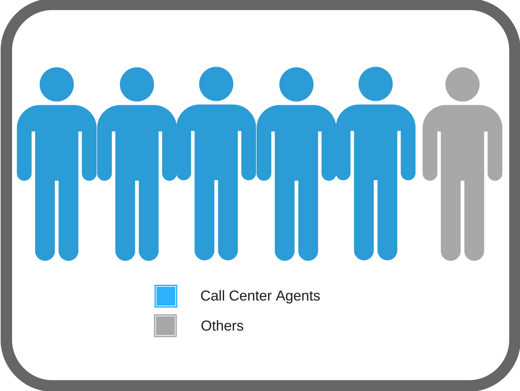 In PSA's July 2016 Industry Profile report, it was mentioned that nearly 5 out of every 6 employees worked as call center agents.
As implied by the numbers, the common processes, and practices of Business Process Outsourcing (BPO) agents like "taking an inquiry as feedback" a.k.a. "We are looking into it" are almost a norm, and a cliche, within the current populace.
Conclusion
Given that the need, the goal, and the market are all present in the country, Philippines would definitely be a good venue to make an investment. It has a rising number of potential customers, little competition, yet with good projected revenue. The technology will not only answer the immediate need and perform the intended purpose but will also have effects on other relevant matters.
It's a tropical country with erratic changes in its climate, it has a stable and increasing number of end users, and a good economic track where the risks would be minimal, if not, greatly reduced.