Blog Oct. 09, 2018
The Fine Line between Gambling and Gaming: The Short International History of Loot Box/Gacha and Regulations for all Game Devs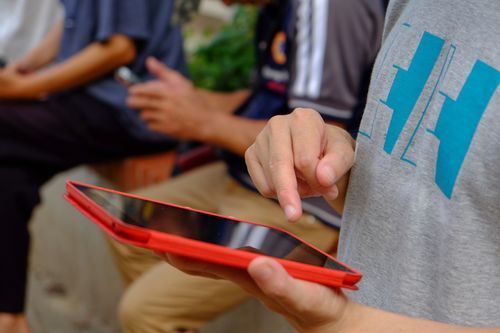 Hot in the world right now is the debate whether loot boxes, also known as gacha, should be classified as gambling or not. There are cases in which governments have announced that loot boxing is illegal in the EU, whilst other countries point out the differences. This article will chronologically look back on this loot box debate around the world. We will explain these issues that companies, especially those that are planning to develop applications overseas, must be aware of.
Defining Loot Box and Gacha
Loot boxes are a function that entails an in-app micro-transaction, usually found in games. Players use cash or credit card options to purchase in-game loot boxes containing items. However, a purchase of a box does not guarantee the purchase of the item a player may be after, but only a chance to redeem it. Items that can be obtained are randomly output, thus making the micro-transaction an investment in luck and probability.
Gacha, a Japanese word for "capsule toys", is quite similar to the function of loot boxes. Like the mechanism of a capsule toy, you can only purchase a capsule without knowing what is inside. It was popularized through Japanese games and can be used as a synonym for loot boxes. The only difference is that virtual in-game currency must be purchased in order to redeem a gacha.
Such functions are controversial as rare items that can only be redeemed through luck thus become very valuable amongst players. For popular games, such items or accounts are regularly sold on the market for high monetary value. This nature of loot boxes/gacha was what sparked the debate worldwide. This especially became an issue in Japan, where most games on the app market included this feature.
The "Comp-Gacha Shock" of 2012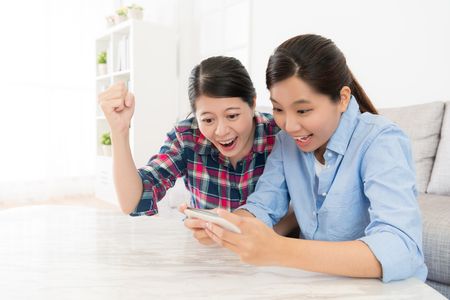 The controversy of "gacha" was put in the spotlight in Japan on May 5, 2012, when a newspaper reported that the Consumer Affairs Agency in Japan was fighting for the discontinuance of Complete gacha.  The report mentioned that the agency was to issue a request to remove all "Complete Gacha" in games for its illegal nature of random prizes.
Complete Gacha, usually shortened to "Comp-Gacha", is a gacha system seen in many Japanese games. Users first use gacha to obtain a collection of special items. Once users have been able to collect the specific items (all based on luck), they are able to claim a rare item.
A weekend after the newspaper report, the stocks of Japanese game companies plummeted. This tragic drop in the industry was referred to as the "Comp-Gacha Shock", named after the event of the Lehman Shock; the economic situation Japan faced after the infamous bankruptcy of Lehman Brothers.
Amongst the chaos, on May 6, six gaming platform companies in Japan; NHN Japan, Glee, CyberAgent, DNP., Dwango, and Mixi, jointly announced that they will remove all "Comp-Gacha" features on their games and platforms by the end of May.  This included the removal on both existing and games to be newly released.
Next to follow on May 10, was BANDAI NAMCO. The Group released a "Notice on Handling of Complete Gacha", announcing to end the "Comp-Gacha" on all games delivered by the group companies by the end of the month.

Other platform operators followed this trend, resulting in an elimination of Comp-Gachas that month. The Comp-Gacha shock in Japan ignited a self-regulation of the industry, with companies individually taking initiatives, restricting the use of Comp-Gacha themselves
As was reported in the newspaper, on May 18th, the Consumer Affairs Agency released the "Online game's "Comp Gacha" and the prejudice restriction under the premium labeling law", indicating that Comp-Gacha and similar services were illegal and included misleading labelling.
The Star Wars Battlefront II Incident of 2017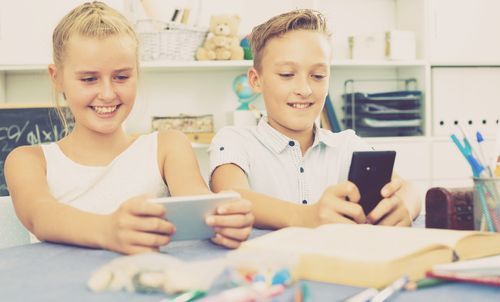 The controversy of loot boxing again surfaced in 2017, but this time in a different location of the globe. On November 17, 2017, Electronic Arts Inc became the center of attention when their loot boxing function, known as loot "crates", in their game "Star Wars Battlefront II" was criticized.
In the game, that was not yet officially released,  users could purchase an in-game item called "crystals", which was a token to compete in a loot boxing. The items that could be gained from the boxes could enhance the ability of their characters. It was thus pointed out that this equated to mean that players who spent more money by purchasing in-app "crystals" would be advantageous in the game. Users criticized that this system was flawed, as to do well in the game, you must gamble with money.
Following this controversy, Electronic Arts announced a few hours before the general game release that the game would be released without an in-game billing system.
This issue of "Star Wars Battlefront II" sparked the attention worldwide of the unfair nature of loot boxes, that its addictivity resembled gambling behavior. In response to this, Apple revised its "App Store Review Guidelines" on December 20, 2017.
The new guidelines stated that companies with apps containing loot boxing must specify the availability of items and their probability. Apps that did not comply with the guidelines would be rejected during the review and will be deleted from the App Store. As this was something not common for many games, companies scrambled to comply with the new guidelines.
Taking a side: Countries that Claim Loot Boxing is Not Gambling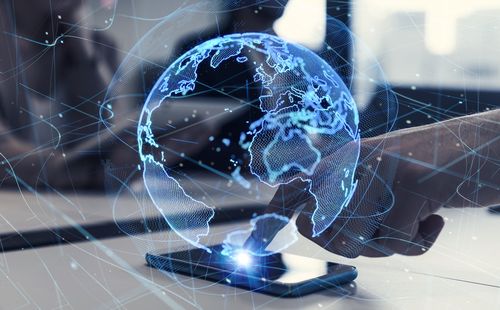 As regulations regarding loot boxing continued to increase, it became necessary for countries, at the state level to decide whether loot boxing fell in the realm of gambling or not according to domestic laws. The following are countries that have officially announced that loot boxing is not gambling.
France
On July 5, 2018, ARJEL, the gambling regulatory agency of France, announced in their 2017-2018 activity report that "Loot boxing is not gambling".
Without denying chances of loot boxes able to instigate gambling behavior, for now, France takes the stance that the in-game function is not gambling, due to the fact that a reward is guaranteed and that the items have no real monetary value outside the game.
The United Kingdom
On 25 November 2017,  the British government's gaming committee also announced in an official statement that loot boxing does not equate to gambling.
A petition that gathered signatures of over 15,000 people brought took a stance that loot boxing in children's' video games should be banned due to its similarity with gambling. This pushed the British government, together with the gaming committee, the video standard committee, and the PEGI Council, to investigate the issue. In contrary to the hopes of the petition, the investigation concluded that loot boxing was not gambling. This was due to the judgement that the value of the items obtained were only limited to the game and did not correspond to cash value. With these results, the British government stated they could not intervene in the issue.
New Zealand
New Zealand followed soon after the UK, announcing that loot boxing is not gambling on December 20, 2017.
The agency responsible for gaming regulations claimed that the judgement was based on the fact that loot boxing does not meet the definition of gambling established by a law created in 2013.
The Other Side: Countries that Claim Loot Boxing is indeed Gambling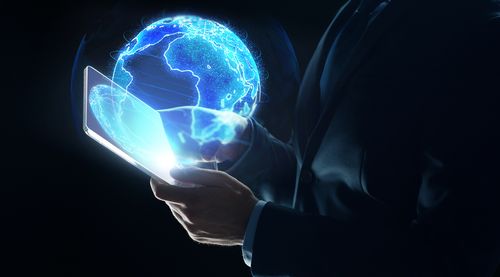 There are always two sides to a pancake. While there have been public declarations that loot boxes should not be considered gambling, there are countries that claim the opposite.
The Netherlands
The Netherlands made their view that loot boxing equates to gambling on April 23, 2018. The country's gambling authorities ordered change to their game functions within eight weeks directly to a number of games, stating that their loot box system was considered gambling. If the target publisher or developer did not respond to the improvement, game was to be removed from stores and prohibited to sell, or be limited only to adult gamers.
The reasoning behind the Netherlands was that the chance of obtaining items in the loot box depended purely on luck, and such items could be cashed or converted into something of similar value. The government stated that this transferability to monetary value, creates a violation against the law.
Furthermore, on June 21, the government announced the beginning of loot box regulations, known as the Dutch Betting and Gaming Act. In response to this, Valve, one of the largest publishers that these new regulations affected, ceased the item trading functions for their games "Counter-Strike: Global Offensive (CS: GO)" and  "Dota 2" for the Steam Community Market in the Netherlands.
However, as previously mentioned, the Dutch government views that illegality is in the transferability of items obtained by luck into real monetary value. This means that the loot boxing function itself is not illegal and thus there are games still with loot boxes that are legally available. These games disable the buying and selling of in-game items acquired through there, even if the loot boxing is installed, .and that there are no measures at this stage to restrict such games.
Belgium
Following the Netherlands, on April 25, 2018, the Belgian Gaming Committee recognized three games illegal due to their system of loot boxes. These were: "Overwatch", "FIFA 18", and "Counter Strike: Global Offensive".
These games make it clear that the standards of Belgium are more strict compared to the Netherlands. "Overwatch" was not claimed illegal in Netherlands, as it did not allow item transactions – meaning it did not fall in the category of gambling.
Institutions responsible for gambling regulations in Belgium were also had considered "Star Wars Battlefront Ⅱ" as a subject of investigation, before the loot boxing function was removed at release.
On the Fence: The U.S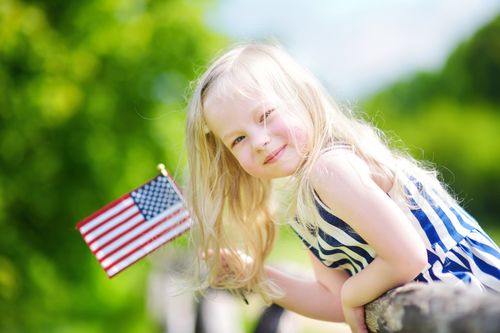 Hawaii
On November 21, 2017, Mr. Chris Lee, a member of Hawaiian State Assembly, criticized the loot box, comparing it to an "online casino" persuading children to spend money.
In Hawaii State, two pairs of four concrete bills were submitted: "To incorporate purchase restrictions by age into products with loot boxes" and "To require a warning indication in the package and description of products with loot boxes installed". These two sets of bills pass, the criteria employed by the ESRB (Entertainment Software Rating Board), a non-profit organization that mainly provides audience ratings for games sold in the United States and Canada, may change significantly, and may influence other countries too.
The Entertainment Software Association (ESA)
On May 29, 2018, it was reported that Michael Gallagher, president of the American industry group ESA (Entertainment Software Association) commented that the loot box does not categorize as gambling.
He claimed that similar functions existed in games, even before loot boxing was considered a problem. The fact that loot boxing does guarantee a reward further strengthens the fact that the function differs from gambling.
The ESRB
Later that year, In October 2017, the ESRB (Entertainment Software Rating Board) also addressed their view that the loot box did not fall under a gambling, However, only a few months later on February 27, 2018, it was announced that a notice regarding "In-Game Purchases" will be placed on description labels for games containing the function.
This announcement is considered to have been made due to the bill submitted in Hawaii State and a request by US Senator Maggie Hassan, asking for a review of the rating process with the loot box in mind.
Yet the term"In-Game Purchases" does not directly relate to the similarity of gambling with loot boxing, and is only a label put on a wide range of games with content that can be purchased. In defense, the ESRB tweeted that it was only a "first step".
As we mention, this is just the first step! It's part of a much bigger campaign to make sure parents understand the label and how they can use the the tools available at https://t.co/AmVxVAAFFF. But obviously we'll keep working on this as we get more feedback, so stay tuned. https://t.co/mKdEPvFjJL

— ESRB (@ESRBRatings) February 27, 2018
China: Regulated and Monitored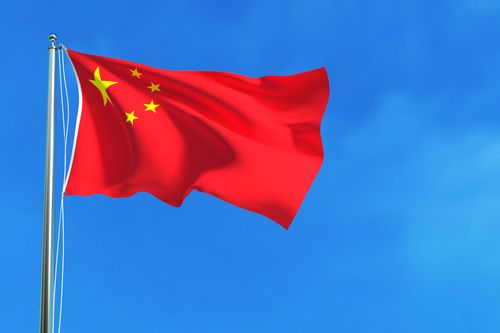 China had already begun regulating gacha in December 2016m before the release of "STAR WARS Battlefront II". The Ministry of Culture issued regulations that required the transparency of loot box probabilities, and that all related activities would be monitored.
Conclusion
As outlined in this article, there is currently no international agreement regarding the idea whether loot boxes or gacha can be considered gambling. Just like gambling has different definitions according to countries, However, regulations regarding transparency do seem to be in trend. When releasing games globally, it would be necessary to keep up to date with what is going on in each country.
However, there are regional tendencies. With the Netherlands and Belgium claiming the loot box illegal, it can be generally assumed that other EU states would have a higher probability of agreeing with this view, due to the high integration and standardization of the regional market and legal systems.
Adish supports customer success of apps and games all over the world, including the EU. We will provide support services that turn provide a "delight in every connection", whilst growing your product in terms of revenue, fan-base and overall success, guiding your way through different legal restrictions.
Get in touch with us here.