Blog Oct. 18, 2018
Elevate Business Strategies for Success with these Latest Trends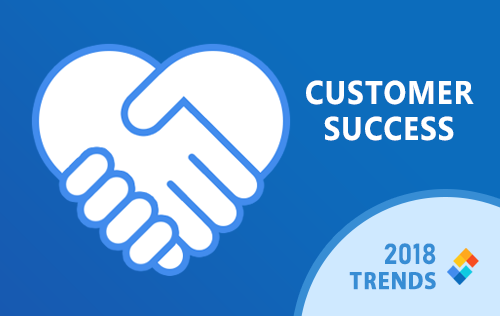 Customer Success Trends from October 5 to 11, 2018.
With the fast evolving business competition today, a single change can often help you succeed. It is important for you to observe what your competitors are doing, stay focused on your goals for the company, and understand your customer sentiments in order for you to come up and plan your own business strategies for success.
Here are the smart ideas from different well-known companies, which can help you in generating business strategies for success and win over your competitor.
Explore Key Influences and Business Strategies for Success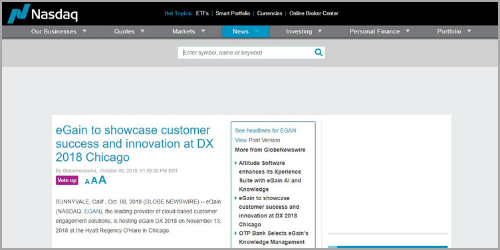 October 8, 2018
Summary: eGain will be hosting DX 2018 on the 13th next month. According to several studies, it was stated that a huge percentage of digital experience strategies fail due to workflow flaws and other problems. It was also mentioned that success stories of AI are not really easy, even though it is seen to be of great importance by company heads. The event will address solutions and display business methods and trends for digital experience.
October 9, 2018
Summary: TechSee has announced their 100% quarter on quarter growth that was powered by different activities. Aside from Hitachi High-Tech Solutions, it has also expanded the extent of their partnership with Vodafone. They also ventured with Salesforce as they aim to utilize their effort at visual engagement platform.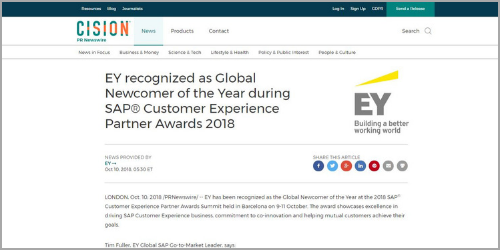 October 10, 2018
Summary: EY has been awarded in the 2018 SAP® Customer Experience Partner Awards Summit as the Global Newcomer of the Year. EY team shows excellence with a strong technical capability including extensive business outlook that allows them to discuss issues associated with all viewpoints of an organization.
Newest Business Strategies for Success through Digital Platforms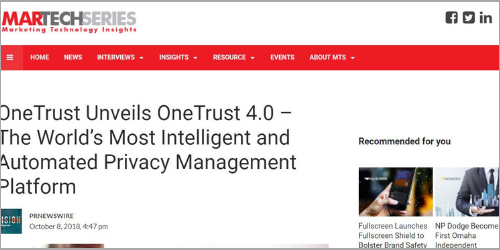 October 8, 2018
Summary: OneTrust announced new updates to its privacy management and marketing compliance software, OneTrust 4.0. In its latest update, the software will bear new modules to help manage incidents, breach notifications, and vendor risk. Other updates include automated lineage visuals for data mapping, improved navigation and app performance, maintenance alerts, and in-app banner alerts.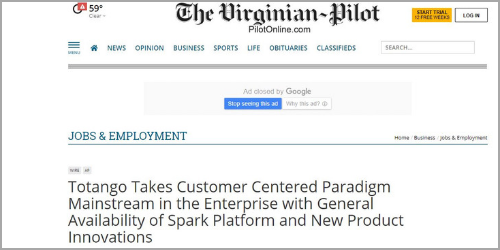 October 11, 2018
Summary: Totango, a leading provider of Customer Success solution announced the general release of their software platform Spark. Customer-centric enterprises can now utilize the platform's built-in toolkits to configure best practices, assets, scorecards, and campaigns, thus enabling its users to monitor their goals over its dashboard.
Totango also announced that they are making a new feature available to their platform. The Advance Segment View helps users view information that creates tasks effortlessly. By simplifying the Customer Lifecycle with real-time relevant Customer Data,  it will allow for Customer Success Managers to focus more of their time on other activities.
It does not depend on luck or a switch to turn on where you will succeed in a short time. Whatever strategy you build, it is important to ensure that the outcome is achievable and reasonable by planning well.
References
The following trends shared came from the cited articles. Credits belong to their respective owners, websites, and organizations.