Blog May. 04, 2018
Customer Success Trends that could transform your Business Growth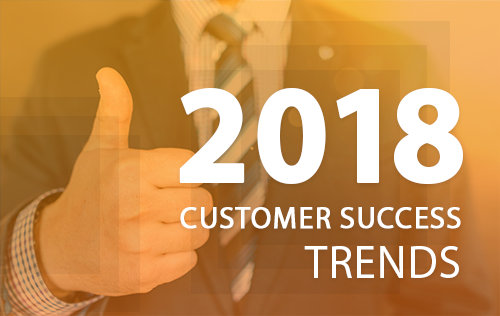 Customer Success Trends from March 7 to 15, 2018.
Recognizing every trend about customer success might give you valuable information that could help your business success. Take a closer look at these latest trends that may give you a step up towards your company profits.
March 7, 2018
Summary: Answer Financial announced the launch of Answer Marketplace, a telematics-based advertisement network. They will be making an ecosystem that includes insurance advertisers, drivers, publishers to enhance their apps, benefiting all of them at once. Just by connecting with a mobile app, drivers will be empowered by new driving-based features in the apps which will also show insurance offers based on their driving behavior, while insurers can personalize offers based on actual driving, and publishers can enhance their app experiences while monetizing their apps. This partnership will also give mobile app developers with rich location data to create revenue-generating customer experiences.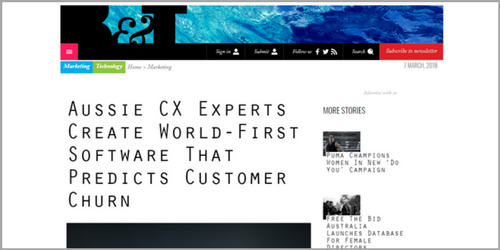 March 7, 2018
Summary: CX experts, Libby Dale and Mike Crooks, developed the first-ever software to predict customer churn called SmartMeasures. This software relies on an exhaustive collection of customer risk markers or measures drawn from across business such as customer not paying bills on time, declining product usage, complaints and more. As it detects these kinds of markers, it provides a real-time alert for allowing the business to remediate the problem and it also gives instant series of automated treatments.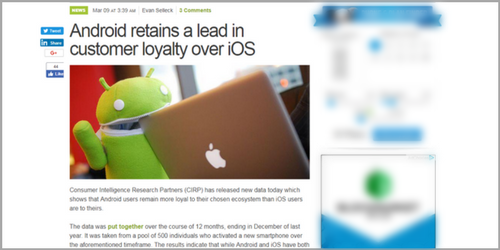 March 9, 2018
Summary: Consumer Intelligence Research Partners (CIRP) recent data shows that Android users loyalty rates retained its lead over iOS. The latest data point shows Android's customer retention was between 88 and 91 percent as compared to iOS' rate between 85 and 88 percent. The report also states that one of the reasons for Android platform's higher customer retention and longevity is the wide range of device choices such as Samsung, LG, and HTC.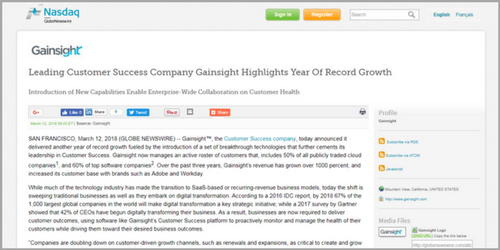 March 12, 2018
Summary: The Customer Success company announced that it has achieved another growth by the initiation of a set of breakthrough technologies that further fastens its leadership in Customer Success. Gainsight now leads an active roster of customers that, includes 50% of all publicly traded cloud companies, and 60% of top software companies. From the past three years, their revenue has increased over 1000 percent and expanded its customer base with brands such as Adobe and Workday. Recently Technology business has made the development of SaaS-based or recurring-revenue business models, today its switching traditional businesses, as well as they, embark on digital innovation.
March 14, 2018
Summary: Churn rates of Travel and Lifestyle apps in 2017 are lower as U.S. mobile travel sales totaled $75.85 billion in 2017, 16.7% higher than in 2016 and as in the last six months of 2017, Travel apps churned only 70% of their users and retained 30% after three months, compared to the second half of 2016 as it churned 75% of mobile users and retained only 25%, after three months. It's also much lower than rates in 2015 as it churned 82% in Q4. These apps are also showing solid improvement in push notification performance as iOS push open rates increased from 2.67% in H2 2016 to 3.49% in the second half of 2017, while Android push open rates increased modestly from 7.3% to 7.33%.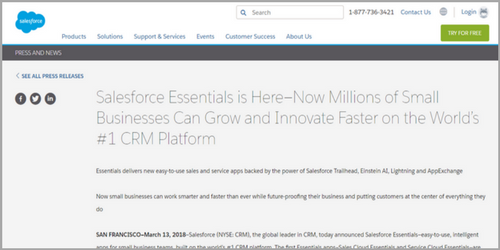 March 15, 2018
Summary: Salesforce just announced the release of Essentials providing small businesses for the first time with a variety of apps for what the company calls the number one global CRM platform. To help make this even easier for growing businesses, Salesforce, today, launched Salesforce Essentials. Sales Cloud Essentials and Service Cloud Essentials are the first Salesforce Essential apps available.
Ensuring to be updated on customer success trends may deliver a meaningful positive result for every business. Happy and successful customers are customers who are willing to repeat the same experience from a business and even refer new ones.
References
The following trends shared came from the cited articles. Credits belong to their respective owners, websites, and organizations.