Blog May. 11, 2018
Heads Up on these 5 Emerging Customer Success Trends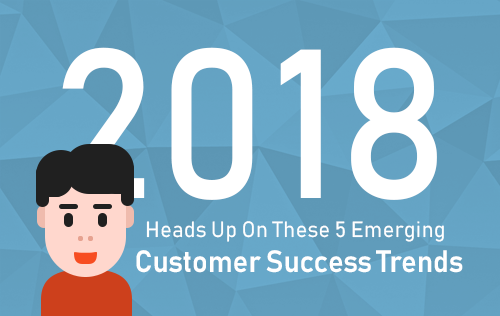 Customer Success Trends from March 19 to April 6, 2018.
It is never too late to discover your success, understanding and observing your competitor's actions are the most interesting way of learning new things and a smarter move to see what others miss out.
Here are the latest trends that can keep your company forward.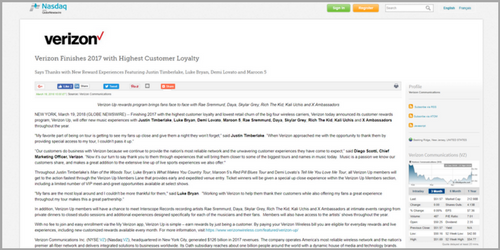 March 19, 2018
Summary: Verizon finishes 2017 with the highest customer loyalty and lowest retail churn of the big four wireless carriers and saying thanks with its new customer rewards program Verizon Up, which will offer new music experiences with Justin Timberlake, Luke Bryan, Demi Lovato, Maroon 5, Rae Sremmurd, Daya, Skylar Grey, Rich The Kid, Kali Uchis and X Ambassadors throughout the year.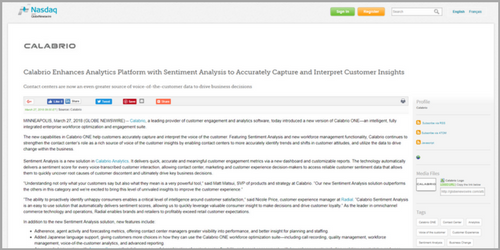 March 27, 2018
Summary: Customer engagement and analytics software provider Calabrio introduces a new version of Calabrio ONE, which helps customers accurately capture and interpret the voice of the customer. The enhancements feature Sentiment Analysis, via a new dashboard and customizable reports, and new workforce management functionalities. With this, contact centers can identify trends and shifts in customer attitudes or uncover root causes of customer discontent more accurately and use the data to help their businesses grow or change.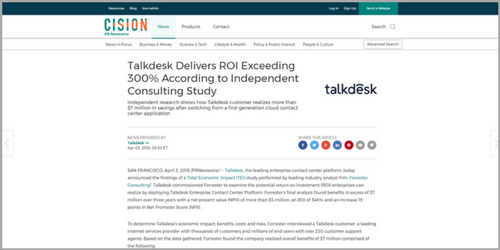 April 3, 2018
Summary: Talkdesk, the leading enterprise contact center platform, today announced the findings of a Total Economic Impact (TEI) study performed by leading industry analyst firm, Forrester Consulting. Forrester's final analysis found benefits in excess of $7 million over three years with a net present value (NPV) of more than $5 million, an ROI of 346% and an increase 19 points in Net Promoter Score (NPS). According to Tiago Paiva, Talkdesk CEO, Forrester found an astonishing 346% ROI and three-month payback period after a large enterprise customer made the transition to Talkdesk from another contact center platform.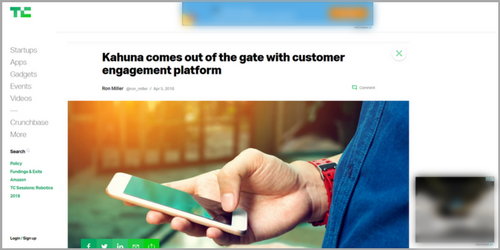 April 5, 2018
Summary: Kahuna, a Californian startup, has released a platform to help brands build more targeted interactions. This platform can ingest data from live interaction or third-party systems like order management. The AI also helps a company to reduce the shopping cart abandonment with better offers by determining the best message, best time, best subject line, best device and best channel. With this new product, Kahuna hopes to compete with other giant companies.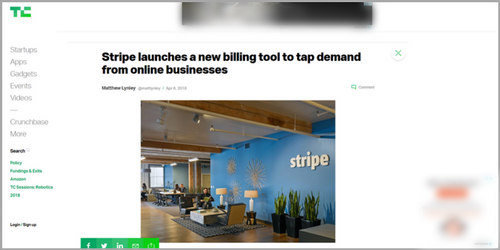 April 6, 2018
Summary: Stripe has launched a billing product for online businesses. This includes handling of subscription recurring revenue, as well as invoicing all in one place. The goal was to replace a previously hand-built setup, whether using analog methods for invoicing or painstakingly putting together a set of subscription tools and make that experience as seamless as charging for products on Stripe.
Customer success strategies, tools, and process are developing faster than our capacity to comprehend them. Companies need to have a better understanding of the importance of investing in customer success tools and how it will make an impact on the result of your business.
References
The following trends shared came from the cited articles. Credits belong to their respective owners, websites, and organizations.