Blog Jun. 20, 2018
Recent Updates on Customer Success that are essential to your business awareness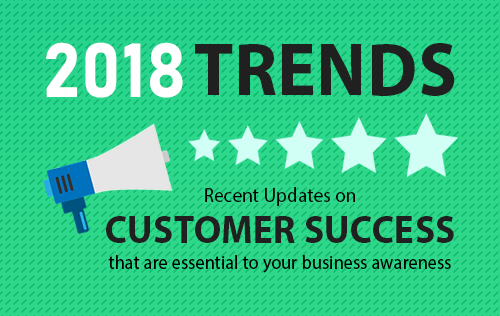 Customer Success Trends from May 24 to June 5, 2018.
As we live in a more fast-paced generation, one of the keys for businesses is to deliver a more personalized customer experience. A transaction is not just about selling, it is also a way of engagement with your customers.
Here are trends for customer success.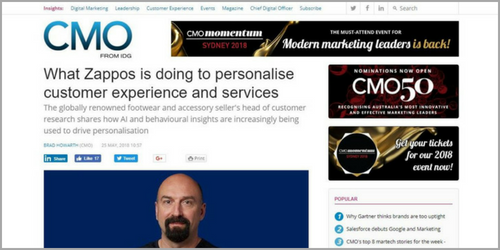 May 24, 2018
Summary: The Las Vegas-based footwear and accessory seller has set the bar with a return policy that allows shoppers to receive a full refund for items they were unhappy with any time within a year of purchase. According to the Head of Customer Research, Alex Genov, "Zappos is a customer service company that happens to sell shoes and clothes and handbags and accessories, but its DNA is customer centricity." This policy allowed Zappos to quickly amass a loyal following, and keeping those customers happy is their key focus.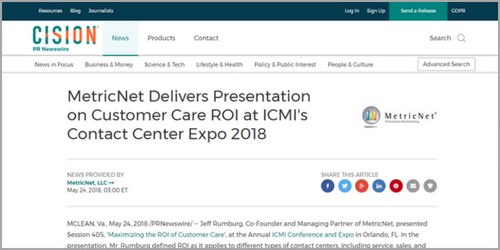 May 24, 2018
Summary: Jeff Rumburg, Co-Founder and Managing Partner of MetricNet, presented a session on 'Maximizing the ROI of Customer Care', at the Annual ICMI Conference and Expo in Orlando, FL. In the presentation, Mr. Rumburg defined ROI as it applies to different types of contact centers, including service, sales, and collections. Additionally, he provided a simple methodology for computing ROI for the contact center and shared ROI data that has been computed from more than 200 contact centers worldwide.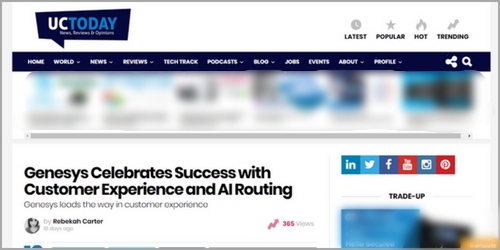 May 31, 2018
Summary: Genesys announced a new solution that stimulates customer experience and AI routing. It connects the agent capabilities to what the customer needs in order to execute better customer interaction and a achieve successful customer experience.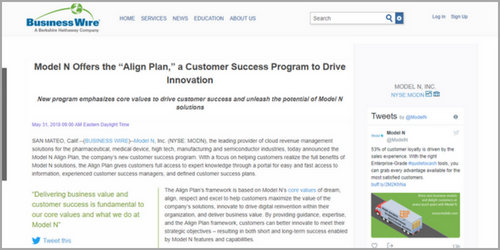 May 31, 2018
Summary: Model N, Inc. announced its Model N Align Plan, the company's new customer success program. The Align Plan gives customers full access to expert knowledge through a portal, giving them easy and fast access to information, experienced customer success managers, and defined customer success plans. The new customer portal also offers active forums with threaded discussions, Q&As and more. Over the coming months, the Customer Success organization will directly reach out to customers to discuss the Align Plan.
June 5, 2018
Summary: Leading private equity software provider Altvia Solutions, LLC, (Altvia) announced that its Vice President of Customer Success, Jill Montera, will join a panel discussion on how technology can help investor relations and marketing professionals improve customer relationships and fundraising efforts. Sponsored by Altvia, this conference is the premier event for anyone responsible for the vital functions of Investor Relations, fundraising, and communications with Limited Partners, prospective investors, media, and other key stakeholders.
Learning what your market needs, is half the battle. It's not just because of knowing what to deliver to them, but also because it could build their trust in you for having what can give them success.
References
The following trends shared came from the cited articles. Credits belong to their respective owners, websites, and organizations.