Blog Jul. 04, 2018
Recent Updates empowering Customer Success
Customer Success Trends from June 12 to 14, 2018.
Nowadays, companies are starting to prioritize providing good customer experience to their users. One of the keys in achieving this is by fully understanding their customers.
Here are this week's trends for customer success.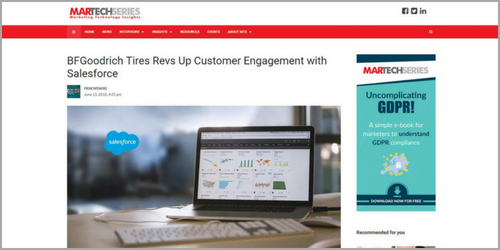 June 12, 2018
Summary: BFGoodrich Tires announced that they will now be using Salesforce to deliver a highly personalized customer experience. BFGoodrich has teamed up with Salesforce Success Cloud Advisory Services to unify its data sources and systems on Salesforce Marketing Cloud. Using separate platforms adds difficulty for marketers to fully understand the interests and behaviors of their customers, but a unified marketing platform now enables them to understand their customers and engage more effectively.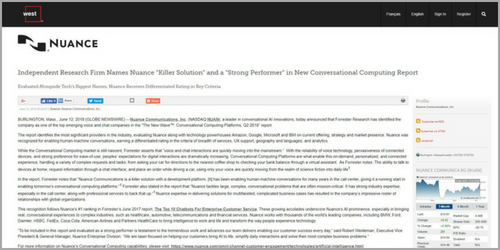 June 12, 2018
Summary: Forrester Research has identified Nuance Communications, Inc. as one of the top emerging voice and chat companies in the "The New Wave™: Conversational Computing Platforms, Q2 2018" report. It was also emphasized that Nuance has a reliable industry expertise for such reasons and for delivering real, conversational experiences to their clients.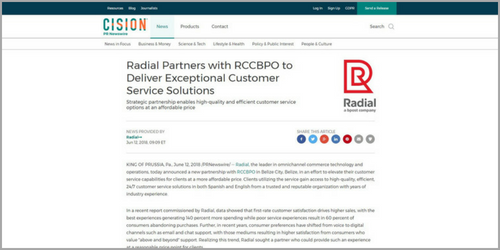 June 12, 2018
Summary:  Radial, in partnership with RCCBPO, aims to leverage their customer service capabilities. In the previous report by Radial, the data showed that when customer experience is in line with customer satisfaction it could generate 140% more spendage, while 60% of the customers tend to abandon their purchases due to poor customer service.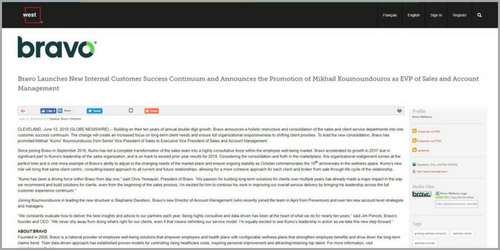 June 13, 2018
Summary: Bravo changes its structure to make a focus on long-term client demands and secure complete organizational responsiveness to adapt to clients requirements. When Mikhail "Kumo" Koumoundouros joins Bravo on September 2016 and got promoted from Senior Vice President of Sales to Executive Vice President of Sales and Account Management, Kumo managed to establish a comprehensive change of the sales team that led to a highly consultative force within its employee.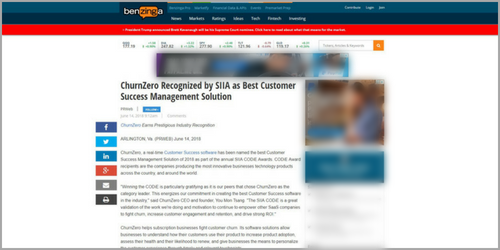 June 14, 2018
Summary: ChurnZero has been recognized as the best customer success management solution for the year 2018, as a part of the annual SIIA CODiE Awards. ChurnZero helps SaaS companies to fight churn. empowering customer engagement and retention to improve ROI in order to achieve customer success.
Understanding and engaging with your customers can easily turn a regular customer into a loyal one.
References
The following trends shared came from the cited articles. Credits belong to their respective owners, websites, and organizations.