Blog Aug. 08, 2018
Customer Experience Management: Trends to improve your connection with your customers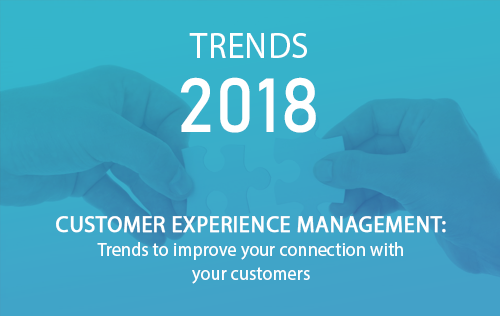 Customer Success Trends from July 30 to August 3, 2018.
The days of locking customers for life with contracts and technological barriers are over. Instead, customers now hold the power to choose. Customers will stay if they know that the value of your offerings exceeds their investment. Here are the news and articles about how brands are improving the connection with their customers by managing the customer experience.
Here are the new trends for customer success.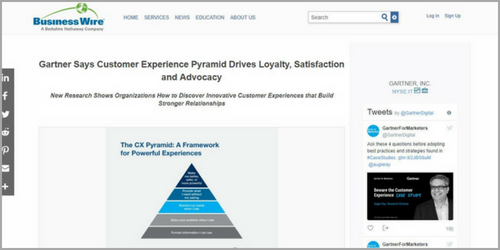 July 30, 2018
Summary: A dominant number of CX leaders say that they exceed their management's expectations, yet only about half of this number claim that their r efforts exceed customers' expectations. Based on such background, Gartner unveiled the CX Pyramid to understand what separates the most powerful customer experiences from the rest.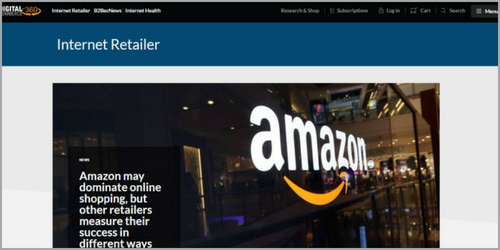 August 1, 2018
Summary: Amazon.com Inc captures 49% of retail e-commerce in the US. However, according to web retailers, there are more ideal metrics to measure online success. One is traffic, and another is engagement, but the most ideal metric according to Nathan Rigby, SVP of global sales at One Click Retail, is conversion. One Click Retail's engineers are working to develop a new e-commerce metric that will combine traffic, conversion, and revenue into one. This metric will be called "TeComm," short for Total E-commerce. Once it's established, it will be easier to see who's leading in digital sales.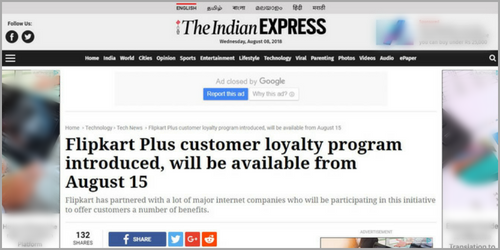 August 1, 2018
Summary: Flipkart has embarked on its second attempt into customer loyalty program with Flipkart Plus service. This program will be launched on August 15, 2018. Flipkart plans to go up against Amazon's Prime membership subscription which costs Rs 999 (approximately $14.59) per year or Rs 129 (approximately $1.88) per month. Flipkart Plus has no membership fee and it offers consumers benefits such as one-day delivery, access to free content via its Prime Music and Video apps, additional discounts, early access to sales, and much more.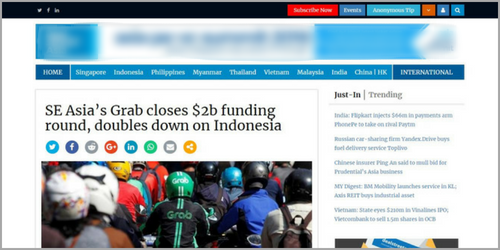 August 2, 2018
Summary: Grab has announced another round of major funding. Investors from different industry have raised funds amounting to $2M. The portion of these funds shall be used to further deepen Grab's presence in Indonesia to take on its rival company Go-Jek.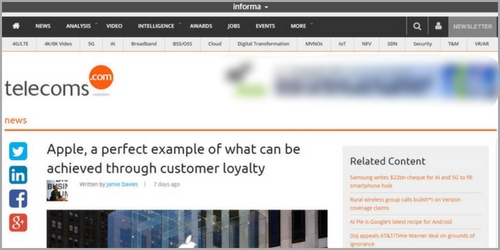 August 2, 2018
Summary: Developing a relationship with customers and having a strong brand are two important aspects of the convergence strategy Apple has been conducting over the years. The company reported their numbers for the last three months. Aside from their core products which sold billions, their service business unit was their most successful venture.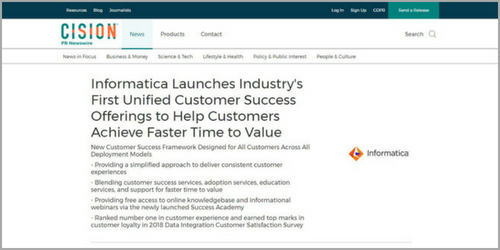 August 3, 2018
Summary: Informatica, the enterprise cloud data management leader has announced the launch of its new customer success platform called Informatica Success Offerings. The new platform will use a proactive and personalized approach to deliver predictive and prescriptive customer support.
In order to maintain meaningful customer relationships, a brand must become proactive in dealing with ever-changing customer interest. Technology and personal engagement are very crucial to achieving this. If done correctly, it will establish a strong and long-lasting customer loyalty.
References
The following trends shared came from the cited articles. Credits belong to their respective owners, websites, and organizations.