Blog Apr. 10, 2018
8 Business Trends you should check out to Win Customers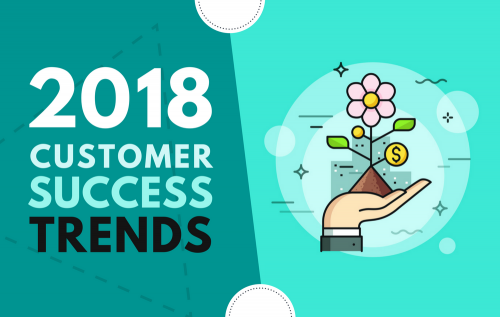 Customer Success Trends from February 20 to March 5, 2018.
Knowing what makes your customer succeed and be updated on how to do it is a good combination to ensure that both parties get the most out of their collaboration efforts.
Here is a list of the current business trends that can keep you ahead of the competition.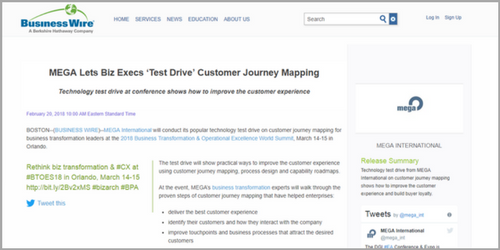 February 20, 2018
Summary: MEGA International will be conducting technology test drive on customer journey mapping for business transformation leaders at the 2018 Business Transformation & Operational Excellence World Summit on March 14-15 in Orlando. It will walk through the proven steps and show practical ways to improve customer experience customer journey mapping, process design and capability roadmaps.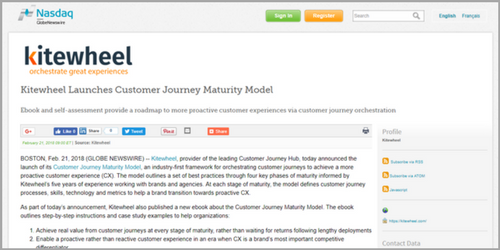 February 21, 2018
Summary: Kitewheel, the provider of the leading Customer Journey Hub, has announced the launch of its Customer Journey Maturity Model, an industry-first framework for driving customer journeys to deliver a more proactive customer experience. Kitewheel also declared a new ebook about the Customer Journey Maturity Model that includes an outlines step-by-step instructions and case study examples to help organizations.
February 22, 2018
Summary: Cyara developed their customer experience (CX) assurance platform Pulse monitoring capabilities. It provides real-time CX insights with Executive Dashboards, includes reporting on voice, web, chat, email and SMS channels and adds multiple dashboards per account. Pulse enhancements also include new visualizations for customer and agent voice quality scores, speech recognition confidence scores as well as response times. Cyara's mobile app is now available for Android platform and has updated its iOs app to support Touch ID and Face ID authentication.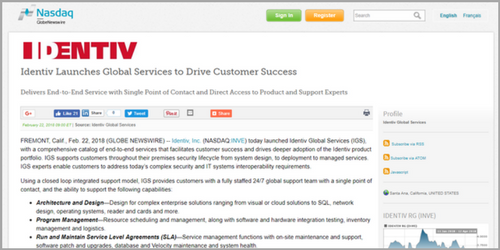 February 22, 2018
Summary: Identiv, Inc. started Identiv Global Services (IGS), that provides a wide option of end-to-end assistance to promote customer's success. They support customers completely with their premises security life-cycle from system design to deployment to managed services utilizing a closed loop integrated support mode.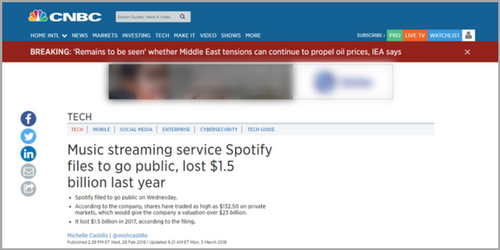 February 28, 2018
Summary: Music streaming application Spotify filed to go public and will begin trading on the New York Stock Exchange (NYSE) under the ticker name SPOT. According to the company, shares have traded as high as $132.50 on private markets, which would give the company a valuation over $23 billion. The company also loss $1.5 billion in 2017 and a billion of it was from a non-recurring expense due to convertible notes from a deal with Tencent in December.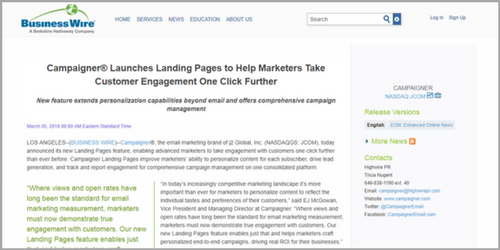 March 5, 2018
Summary: There's a new Landing Pages feature in Campaigner®, which help email marketers improve in personalizing content for each subscriber, driving lead generation, and tracking and reporting engagement to monitor views, clicks, subscribes, conversion rates and bounce rates, for full management of campaigns and customer engagement, on one consolidated platform. This solution also includes pre-designed templates as well as a full HTML editor for customizing.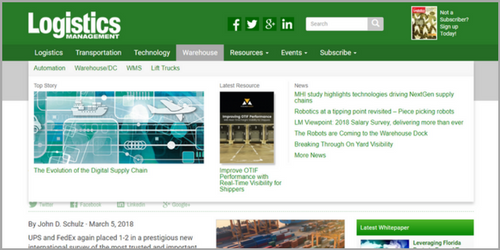 March 5, 2018
Summary: UPS and FedEX tops again, placed 1-2, in the most trusted and important brands in worldwide logistics, according to a prestigious new international survey from Brand Finance. In its fourth year of logistic brands valuation, four slots in the top six and seven in the Top 25 are American-based companies.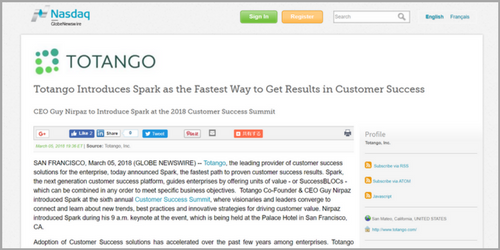 March 5, 2018
Summary: Totango's Spark, announced as the fastest way to get customer success results, guides enterprises by offering units of value – or SuccessBLOCs – which can be combined in any order to meet one's business objectives. Thousands of customer success professionals, at some leading companies, use the company's customer success products today for driving product adoption, retention, and expansion.
Knowledge on the latest business trends gives you an edge over others. Keeping your ears on the ground helps you gain better insights and reactions to the changes happening in and out of your industry. This creates a unique moment where you can distribute information that could lure, and serve your audience, and in return improve their overall experience.
References
The following trends shared came from the cited articles. Credits belong to their respective owners, websites, and organizations.