Blog Jun. 06, 2018
How Average Handle Time Affects Customer Satisfaction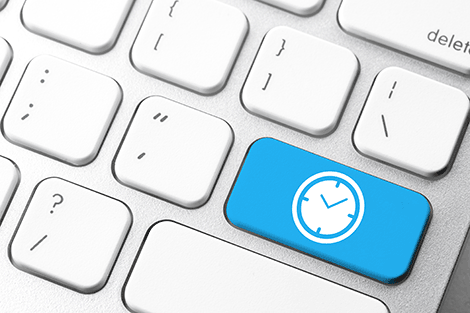 Average Handle Time (AHT) is an essential metric in any contact center. The reason why companies are striving to achieve a low AHT is that it indicates high productivity rate of their agents, as it measures their ability to resolve concerns quickly, and thus have more time to handle more customer concerns. Quicker responses overall will also lessen the inconvenience experienced by other customers.
However, this is just one side of reality. Becoming obsessed with reducing AHT can lead to agents rushing carelessly in resolving the customer's inquiries, may it be through phone or chat due to the mindset of achieving lower AHT.
What matters is that businesses need to find a medium where agents can execute a balanced strike between a speedy response without compromising the quality of every conversation in order to achieve customer satisfaction. In order to succeed in reducing AHT, agents must be equipped with the knowledge and tools necessary to get the job well done.
What is Average Handle Time?
Average Handle Time (AHT) is a metric that is used in measuring the average duration of every transaction, from the initiation of the contact to its resolution.
Here's what's accounted for in AHT:
AHT for calls
Total Talk Time  

Total hold time

Number of calls handled
AHT for emails
Total time of operation

Number of emails handled
Total talk time – The amount of time the agent spends when talking to a customer.
Total hold time – It will only be a part of AHT calculation when the agents put the customer on hold. The time of the customer spent waiting in the line before speaking with the agents is not included.
Total time of operation – This includes reviewing the previous conversation or contact and understanding the whole customer inquiry, it also covers the agent's length of time during the composition of the replies.
How to Calculate Average Handle Time (AHT)
For every customer service company, it is vital to measure AHT to gauge the speed of an agent in resolving concerns. However, with only AHT, we are unable to see if an agent is also providing quality responses, which is the other half of a great customer experience.
Here is the standard formula for measuring the Average Handle Time metric:
Some companies are mistakenly focused on the misleading truth about AHT being everything, but the fact is that AHT is not a success metric, but rather an important metric measuring the capability of customer support companies. The metric is useful in building a company's performance benchmarks and workflow but only evaluates the efficiency rate of agents by speed.
How do we manage to achieve low AHT yet maintain good CSAT?
Having a low AHT with a good C-Sat (Customer Satisfaction) score is something that every business looks for. Few companies think that improving AHT is all about reducing the time processing customer inquiries.
Here in adish, it is guaranteed that our customer support agents are the best in their field. They are equipped with the right tools and up-to-date knowledge which greatly helps in improving AHT. They are also known for displaying the finest sense of Japanese hospitality; "omotenashi." We treat each customer with utmost care and concern, thus increasing your overall customer satisfaction.
According to a study made by ICMI, 82% of customers say the number one factor that leads to a great customer service experience is having their issues resolved quickly. This means improving AHT as well as the quality of a response solving an issue directly increases customer satisfaction.
Here are some of the tips our customer support team practice:
Ensuring that the agents are well trained:
Ensuring that agents are trained properly and professionally will enable them to help customers more effectively with a small amount of time only.
Provide continuous agent coaching:
Effective training doesn't end at one point. The agents must undergo continuous training through coaching sessions in order for the team to be constantly improving and refining.
Develop a general knowledge base:
Building a comprehensive knowledge base makes it easier for the agents to quickly obtain important information. It also minimizes lengthy inquiry so that the waiting time for customers won't take much longer.
Ensure customer information is always updated:
With the use of database software, agents are now able to get the most updated customer information, without having to ask customers many questions. This will greatly improve the handling time while increasing customer satisfaction at the same time.
Monitor agent performance:
Monitoring and regularly evaluating agents' performances help both managers and agents. By knowing the standings of the agents, it will be much easier for the managers to pinpoint the aspects that need improvement in order to consistently deliver customer satisfaction.
What are the benefits of measuring AHT?
Evaluate employee performance
AHT allows companies to assess and monitor their employee on how they are assisting customer's inquiries. It shows the factors that the agents have done in helping every customer.
Identifying manpower needs
Measuring the AHT of the agents helps companies in identifying if there is the need for increasing manpower. If the agents AHTs are always high, it means there could be many customers left in the queue. This indicates that increasing manpower can be a solution to help reduce the queue.
Execute plan effectively
Companies might lose their way to execute plans if they don't measure AHT, as they are unable to determine the capabilities of their agents to complete the task.
Minimizing costs & improving revenue
When AHT is reduced, the company will be able to increase its revenue naturally by increasing the productivity level of the agents and reducing the cost through minimizing external resources.
Faster resolution really matters but degrading the effort quality might be dangerous.
Average Handle Time (AHT) plays a pivotal role in workforce management planning, workflows, performance monitoring, and agent training. When calculated and used as an effective indicator, it can help increase the productivity of the company and for faster and shorter time for resolution. However, when companies are too much focused on reducing the time of resolution, agents may start rushing customer cases and forget to give them the care, quality experience, and the attention they deserve.
In adish, we ensure that customer service agents are professionally equipped to deliver faster yet smoother customer experience that is executed to create satisfied customers, in order to meet expectations without losing sight of the end goal.
Improving your AHT will not only benefit your business and customers but will also help your employees to grow and become more capable of delivering more engaging conversations while not being easily distracted. Learning what Average Handle Time is, how it works and why is it important, will enhance an already effective customer service experience, and the assured long-term profitable growth.