Blog Sep. 28, 2018
Trends to Improve Customer Service Experience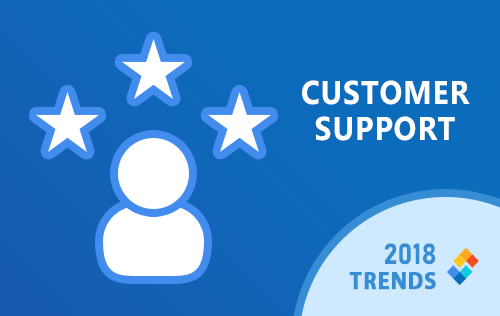 Customer Support Trends from September 17 to 24, 2018.
An excellent customer service experience can convert a one-time user into a lifelong loyal customer. These are the latest trends from different companies for inspiration to create such business strategy. Here, we'll introduce the newest tools, integrations, partnerships, and studies which will help improve your customer experience through customer service.
Enabling Powerful Tools for Customer Service Experience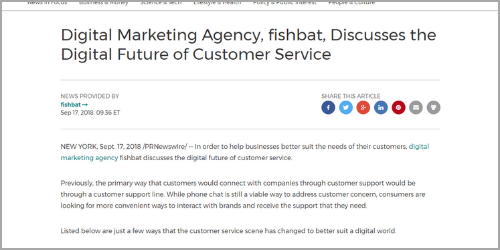 September 17, 2018
Summary: Fishbat, a New York digital marketing agency explains the future of digital customer service. In the past, customers would only contact a company's helpline when they need help. Today, while the phone still remains strong, there are now more convenient options. More customers now also use social media to voice their complaints. Making social media a point of focus is now important, as well as chatbots and adjusting SEOs.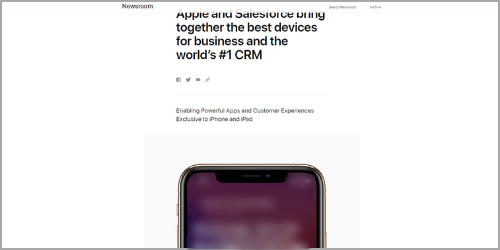 September 24, 2018
Summary: Successful companies Apple and Salesforce have partnered to bring together the world's number one customer relationship management platform on iOS; native Salesforce apps and the new Salesforce SDK for iPhone and iPad. Salesforce will redesign its app and include Siri Shortcuts, Face ID, 3D touch, Business Chat and more. Aside from those features, the initial focus will include improvements such as Native Salesforce iOS apps for business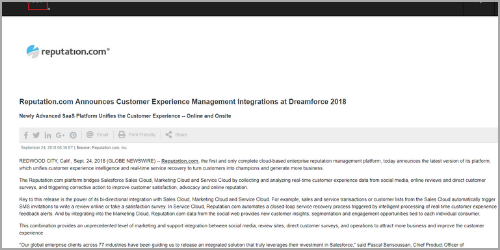 September 24, 2018
Summary: Reputation.com announced the new advanced version of their customer experience management platform which provides a bi-directional integration of Salesforce Sales Cloud, Marketing Cloud, and Service Cloud. Analyses of real-time customer experience data from social media, online reviews, and direct customer surveys will be integrated. This combination encourages to do actions which will improve customer satisfaction, advocacy, and online reputation. Moreover, with this platform, there will be a new level of marketing and support integration across social media, review sites, customer surveys, and operations.
Virtual Assistant Outlook for Customer Service Experience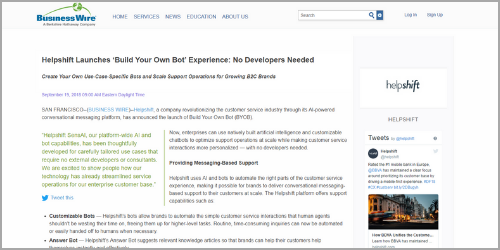 September 19, 2018
Summary: Helpshift has launched AI and customizable chatbots, called Build Your Own Bot (BYOB) for better support operations. Businesses can now use this for more optimized and personalized interactions without the help of developers. This platform also offers other capabilities such as AI-powered Issue Classification + Routing, Threaded Messaging Experience, and Open Platform.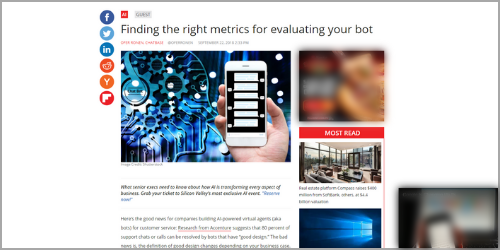 September 22, 2018
Summary: A research from Accenture indicates that a large percentage of inquiries via chats and calls can be resolved by chatbots, but only those that are well designed. Bots' understandings should come to a level of deeply perceiving the user's real intent and not false or generic. The problem with failed bots could lead to customer's frustration, negative feedback, or complaint, and developers must answer this by focusing on which intents or experiences are the most important.
Due to rising competition, different technology has been invented to help businesses of all sizes to modify, develop, and innovate customer service experience. It becomes important for businesses to take shift their strategy and effort to deliver an exceptional experience to every user.
References
The following trends shared came from the cited articles. Credits belong to their respective owners, websites, and organizations.