Blog Aug. 28, 2018
Social Media Metrics That Matter For Your Business Growth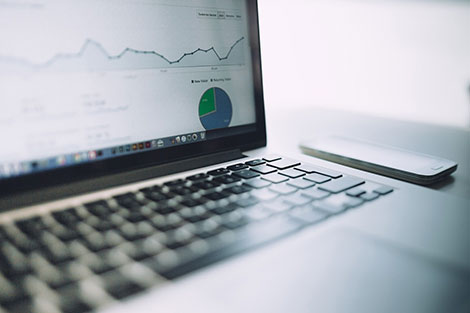 With 2.62 billion users globally, it is no doubt that social media is one of the most efficient ways for users to connect with their brands. But how will you know if your company is properly reaching out to your target customers and their interests? Well, the answer is through analyzing your social media metrics. Marketers commonly rely on the result of social media metrics in order to analyze their social media performance. But not everyone knows and understands what metrics they need to focus on and why each metric is so important.
Let's discuss how important measuring your social media metrics is and how it affects your social media efforts.
What are Social Media Metrics?
Social media metrics refer to the data and statistics that measure your social media performance. It enables your business to evaluate the impact of your social media activities to your company revenue.
The  data is measured can depend on the platform, social media metrics software, and tools that your company is using.
How can you Measure your Business Growth?
In social media, the key to measuring your business impact is to analyze the result of your social network performance based on the data you had in the given period. By turning your data into insights, it allows you to determine which activities grant you a lot of website traffic, leads, and conversion.
Through analyzing the result, you can see which activities that are not effective and activities that are most effective. This way, you could continue with your effective marketing strategies and improve on the less effective strategies.Tracking social media efforts could let you identify your social media ROI (return on investment).
Why are Social Media Metrics Important?
Social media metrics are crucial to your business, as analyzing your data can show how the results of your social media business approach indicates where to improve your business campaigns and promotion tactics.
There are many aspects of your social network that can be measured and analyzed. To know where to start, you must  focus on your business goal to determine what metrics matter the most to your company's growth.
Important Social Media Metrics to Track
Here are the most common social media metrics you need to measure and understand:
Audience Volume
In this metric, you will see the size of your audience that visits your website. Measuring both followers and reach gives you a better sense of your true audience size. Tracking these metrics regularly could show you an insight about your business growth. Is the number of your visitors growing? Or does it remain stagnant?
Impressions and Reach
Many marketers could easily misunderstand this two metrics. Impression and reach are different from each other. Reach counts the number of people who have seen your post. While Impression counts the total number of times your post has been displayed, no matter if it was clicked or not.
For example, your post has been displayed in a user timeline for 5x. Then the result you will get is 5 for impression and 1 for reach since your post appeared or displayed  5x in 1 user only. Meaning to say one person could have multiple impressions for a single piece of content as long as it has been displayed in a user's feed.
For social media campaigns, it is important to develop engagement, and this can be measured by reach. Furthermore, when you want to gauge the capability of your content for your designated audience, then see if you are touching your targets' surface more frequently by measuring impression.
Post Engagement
Post Engagement is the number of individuals who interacted with your contents. These metrics do not return any direct transaction, but they can measure your content quality, relevance, and interactions. This metric counts the likes, comments, share retweets, mentions, and other such activity available to users on the social media platform. The question that this number can answer is did your brand capture your audience's interest? If your post engagement is low, it would clearly indicate that, your contents are having a hard time reaching your target audience.
Organic Campaign
Organic campaigns refer to unpaid social media promotions. These metrics enable you to measure how effective your unpaid marketing efforts are. Do your organic campaigns reach your potential audience without paying for views? Or are your contents powerful enough that they could drive conversion more than paid campaigns?
Click-Through Rate (CTR) and Cost-Per-Click (CPC)
The metrics, cost-per-click (CPC) and click-through rate (CTR) can hugely help in measuring the money you are spending on your social media campaign and promotion.
CPC

is the average cost you pay for an ad placement when the viewer clicks on the ad.

CPC = Cost to advertiser

÷

Clicks

CTR

simply indicates the ratio of clicks divided by the number of impressions.

CTR = Clicks

÷

Impression
Conversion
Conversion is the most important metric to measure for any business. It is always best to have your desired business goals and KPIs in mind when looking at these numbers.
An easy way to track your conversion rate is through the use of Google Analytics. Combine your goals with the built-in social media reports within Google Analytics and find out which social networks are best for your business.
Through Google Analytics, you can learn more about your website conversions, such as leads, website subscription, contacts, and product sales. Understanding the acquisition segments enables you to identify which of your active social networks could drive more traffic, lead more conversions and customers on your website.
These social media metrics can help you determine where to focus your efforts, what activities are most effective, and in what part of your social media strategy you need to develop and improve.
Measure your Social Media Performance and Create a Well-defined Strategy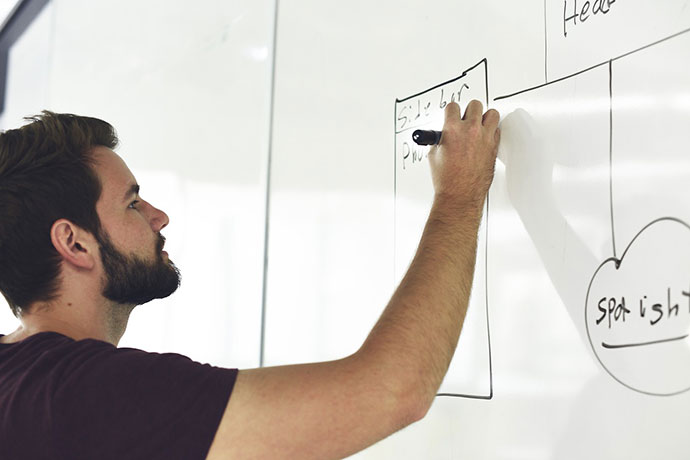 If you are not tracking your social media performance, then how will you know if you are really investing in a right strategy? What if you are losing your revenue instead of earning profits? It's impossible to be sure whether you're making the right business decisions unless you measure your performance and results.
Analyzing your social media metrics could give you the data that answers which part in your strategy are not effective. Turning the data into an insight will clarify which factors in your social media effort could have a great impact on increasing your business potential.
In adish, we can help you out with all the tasks needed to manage your social media community. We make sure that your business wouldn't go viral in the wrong instance. With our social media experts, we can provide you with a total solution and create a positive relationship with your users.