Blog Oct. 29, 2018
Deliver the Outstanding Quality Customer Service using these New Innovations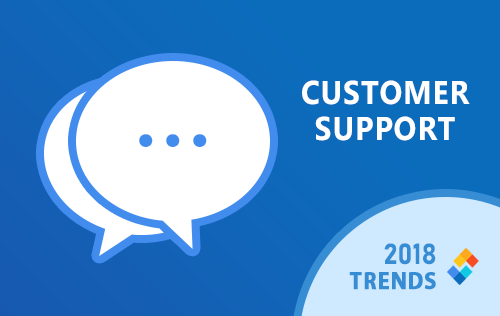 Customer Support Trends from October 12 to 15, 2018.
For businesses, it's much needed to tap and seek a more digital-friendly approach in this digital-first world. This is especially crucial if your business is targeting a market that has high internet and smartphone penetration. Your customers would demand convenience; one way to provide this is by using intelligent tools.
Here we have the latest technology-focused innovations to help your business provide the Outstanding Quality Customer Service possible.
Quality Customer Service Driven by Artificial Intelligence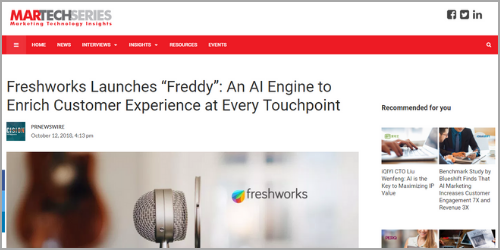 October 12, 2018
Summary: A global leader in customer engagement software, Freshworks, launched their Omnibot that increases the capabilities of businesses of all scales. Freddy, being able to learn from customer interactions over sales, marketing, and support, has also the ability to respond to customers through different platforms. The rise of higher quality service is being demanded by consumers through different messaging platforms. With this, it was stated that Freshwork's Omnibot has broadened its ability, which can enhance customer experience through different channels.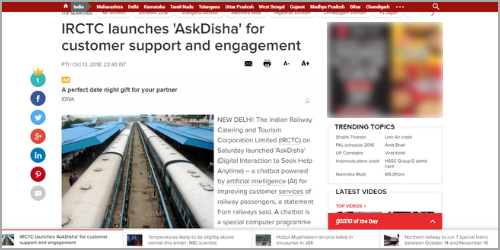 October 13, 2018
Summary: IRCTC launched an AI-powered chatbot called AskDisha with the purpose to improve the customer service for their passengers as few of its features are comprised of responding quickly, multitasking, no-wait time, and more. It will also support a number of languages and will be tied with the IRCTC android app in the future.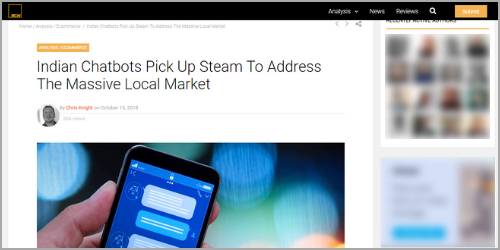 October 15, 2018
Summary: The growth of chatbots in India is very promising as it is helping the local market move forward. Diverse service industries such as transportation, banking, government, and hospitality have all integrated chatbots due to impressive early results of the companies which adopted it ahead. HDFC and ICICI Bank companies got 85% and 90% success rates respectively after addressing over 6-7 million customers. Bots help the nation find information, make transactions, and avail services while eliminating having wasted time and efforts.
Strategic Movements for a Better Quality Customer Service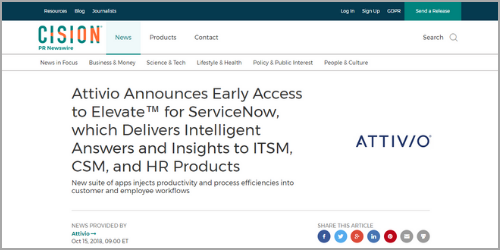 October 15, 2018
Summary: Attivio, a vendor of cognitive search solutions announced the early access of its new suite of apps called Elevate. Elevate is built specifically for the Now Platform. It provides convenience to ServiceNow customers through its precise machine learning capabilities. By learning from every user's behavior, Elevate improves its AI model along with its database and interactions. Implementing this innovation for the ServiceNow platform will show great potential for its future. Currently, Elevate is being certified by ServiceNow and upon completion, it will be available in the ServiceNow Store.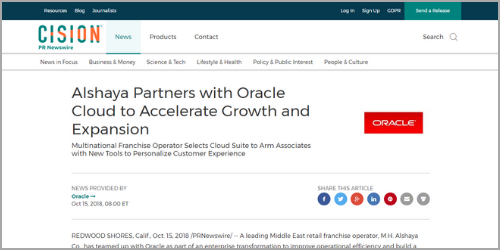 October 15, 2018
Summary: M.H Alshaya, a leading Middle East retail franchise has collaborated with Oracle to improve its operational efficiency. The partnership will empower associates and customers by adapting the best retail practices, such as giving a more personalized customer service experience and encouraging brand loyalty through its new customer relationship management (CRM) capabilities. The enterprise transformation will be provisioned by Oracle Cloud Infrastructure Solutions.
Even though we are now in a time where deep learning technology can help a business run, some companies still find them lacking in different aspects. However, it is better to consider them as a work-in-progress, and that they will be able to fully provide what a business need in the future upon using and developing them today.
References
The following trends shared came from the cited articles. Credits belong to their respective owners, websites, and organizations.