Blog May. 04, 2018
Reshape Customer Experience through these New Technology Advances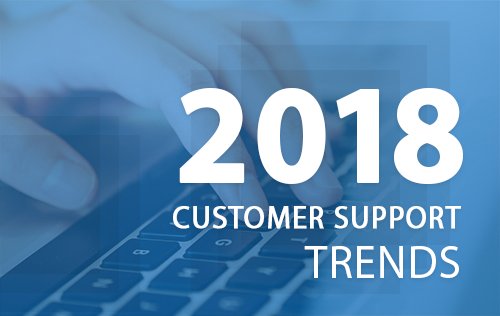 Customer Support Trends from March 8 to 15, 2018.
Make sure your business always gives its 100% when it comes to customer journey, no matter what challenges it may have to go through. Continue delivering a great customer service with these following trends and updates.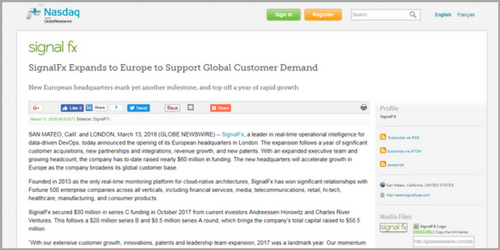 March 8, 2018
Summary:  SignalFx, a leader in real-time operational intelligence, announced today the opening of its European headquarters in London. This service discovers and collects metrics across every component in the cloud, replacing traditional point tools and providing real-time visibility into today's dynamic environments. Leveraging the massively scalable SignalFx platform, the SaaS platform is optimized for container and microservices based architectures and provides powerful visualization, proactive alerting, and collaborative triage capabilities across organizations of all sizes.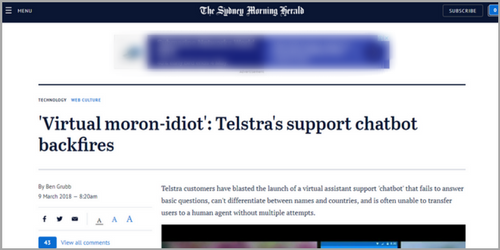 March 9, 2018
Summary: Telecommunications giant Telstra launched virtual assistant chatbot called Codi and has been slammed as 'the worst idea in the history of customer support' as it had already dealt with "hundreds of thousands" of customer inquiries. These numbers of people are unimpressed, threw rants across social media channels, as it fails to answer basic questions, can't differentiate between names and countries, and is often unable to transfer users to a human agent without multiple attempts.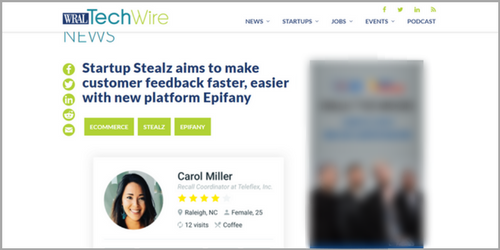 March 12, 2018
Summary: There is a Stealz new platform called Epifany, aims to help customer-facing companies with multiple locations or independently owned franchises gather customer experience data quickly – and easily – through mobile surveys.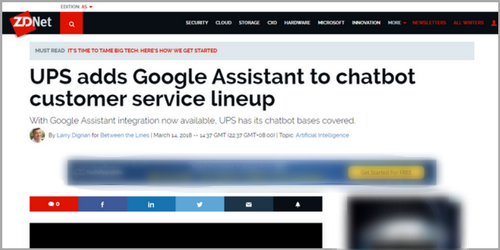 March 14, 2018
Summary: UPS today announced it has launched its popular chatbot on the Google Assistant, giving customers another convenient way to retrieve information on package deliveries and other UPS services via the Assistant on Android phones, iPhones, smart speakers like Google Home and other compatible devices.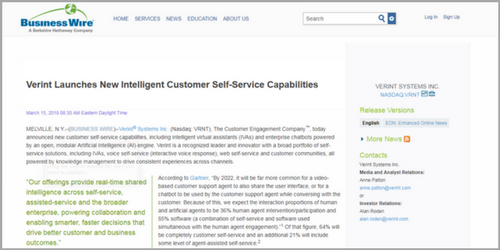 March 15, 2018
Summary: The Customer Engagement Company™ has announced new customer self-service capabilities, including intelligent virtual assistants (IVAs) and enterprise chatbots powered by an open, modular Artificial Intelligence (AI) engine. Verint was known as leader and innovator of self-service solutions, including IVAs, voice self-service (interactive voice response), web self-service and customer communities, all powered by knowledge management to drive consistent encounters beyond channels.
With everything, your customers are still your king and valuing them will give you more than just earning revenue as a result, they will also value your brand. Take note of what could help your customers in order to help your business and try your best to avoid what could ruin it.
References
The following trends shared came from the cited articles. Credits belong to their respective owners, websites, and organizations.