Blog May. 11, 2018
4 Trends for a Smarter Customer Service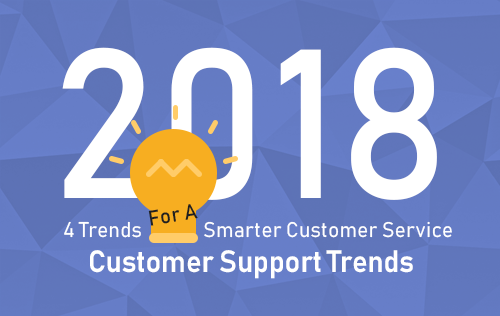 Customer Support Trends from March 20 to April 6, 2018.
Personalize your efforts through a meaningful conversation and reliable helping hand. Focus on answering to the needs of your customers and grab on what more you can offer.
Here are more trends for you to review and consider which will help your business step up.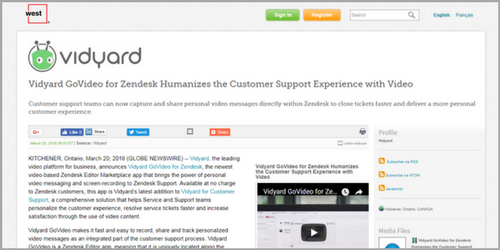 March 20, 2018
Summary: Vidyard, the leading video platform for business, announces Vidyard GoVideo for Zendesk. It's the newest video-based Zendesk Editor Marketplace app that brings the power of personal video messaging and screen-recording to Zendesk Support. Available at no charge to Zendesk customers, this app is Vidyard's latest addition to Vidyard for Customer Support. Customer support teams can now capture and share personal video messages directly within Zendesk to close tickets faster and deliver a more personal customer experience.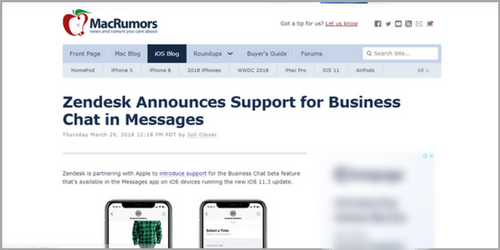 March 29, 2018
Summary: Zendesk's integration with Apple Business Chat Beta now allows consumers to engage with a business, like communicating and interacting with your friends, as you can expect timely responses and accessible channel. The messaging service should help Apple compete with the giants such as Facebook and Google in the enterprise market.
March 30, 2018
Summary: Artificial intelligence is being employed by many chatbots, but Helpshift is now out with what it says is the first AI specifically built and optimized for digital customer service. A new feature called Predict enables the auto-routing of textually-communicated issues to the right agent, which might be guided by such additional info as whether the customer is high-value. This is the first time Helpshift has employed AI for this purpose, as its previous solution involved manual tagging of issues.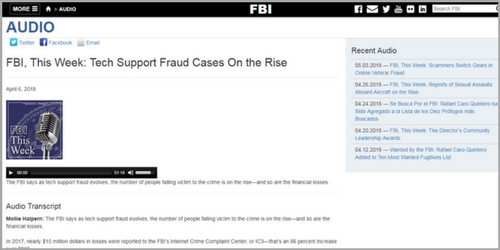 April 6, 2018
Summary: The FBI (Federal Bureau of Investigation) says technical support fraud evolves as the number of actual victims and financial losses are on the rise. FBI's Internet Crime Complaint Center or IC3 received about 11,000 complaints related to tech support fraud last year and nearly $15 million dollars losses in 2017 were reported to them, which is an 86 percent increase over 2016. New methods are used by the criminals these days and the three most common are search engine advertising, pop up messages and lock screens. According to Supervisory Special Agent Daniel Damron, in almost 75 percent of the cases, people that they interviewed did not realize that they were a victim of tech fraud, suggesting that the actual number of victims may be much higher.
Risking your customer support is not different from putting your customers on the line. Don't look at the contentment of your business, instead find out how you can satisfy your customers as what helps them, helps your business.
References
The following trends shared came from the cited articles. Credits belong to their respective owners, websites, and organizations.