Blog Jun. 08, 2018
Tools and Services that brings advantage to your business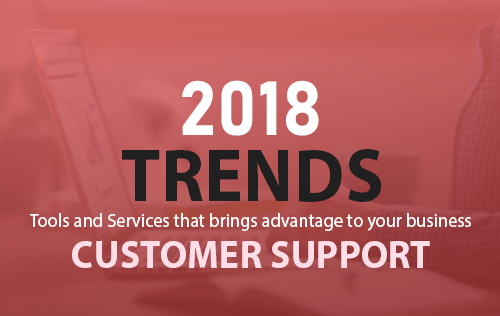 Customer Support Trends from May 9 to 22, 2018.
This week, many tools and services have made updates to make customer support easier. Check them out here.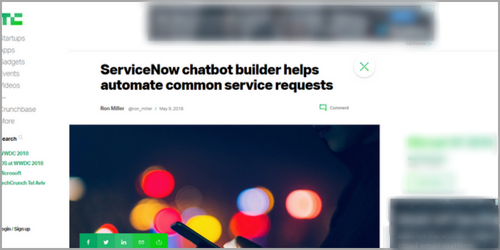 May 9, 2018
Summary: ServiceNow has developed a bot-building technology to lighten the difficulties by an automated bot-driven process that establishes conversational interfaces easily through a standard messaging interface. The company also claims that these chatbots can contribute to lessening the inquiry and call volume in customer services by 15%-20%.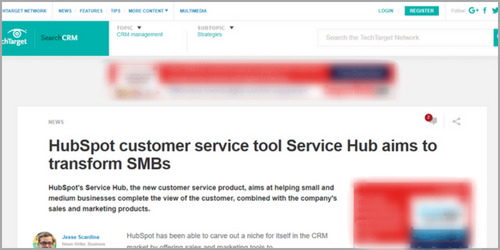 May 15, 2018
Summary: HubSpot's released Service Hub, a customer service tool which enables any size of business to communicate to their customers after the sale. This tool provides customer service, including conversation, tickets, automation, knowledge base, customer feedback, and reporting. HubSpot's Service Hub intends to provide aid to any size of businesses to cover all aspects of the customer.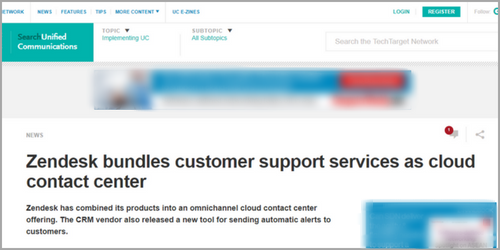 May 17, 2018
Summary: Zendesk has combined its services in an omnichannel cloud center that covers voice, email, chat, social media and self-service resolution communication channels. The vendor also released Zendesk Connect. It is a tool that warns the users of an emergency or important matter before users contact the company.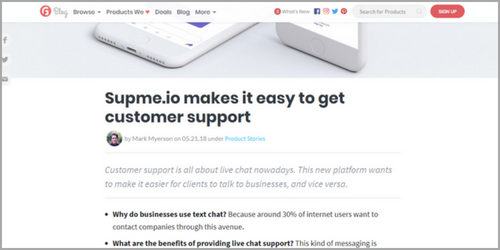 May 21, 2018
Summary: There's a lot of live chat platforms that you can find online and are available to businesses. However, many of these are not convenient enough when using mobile. Supme.io,  beta planned for September/October and available in IndieGoGo until July 2018, is created to provide maximum convenience for users who want to start conversation faster and desire smoother resolution.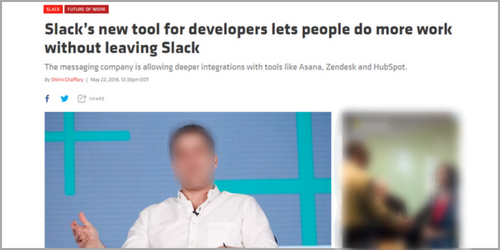 May 22, 2018
Summary: Slack is launching a new unification for app developers called "Actions" that will enable all its users to initiate more task without leaving the app Slack and turn their ordinary chat into a new set of a serviceable scheme.
Delivering excellent customer support has become a complex conviction these days. However, the right blend of innovation and the right people on your company can bring out the best of your services.
References
The following trends shared came from the cited articles. Credits belong to their respective owners, websites, and organizations.