Blog Jun. 20, 2018
Tools and Trends that could make an impact in your business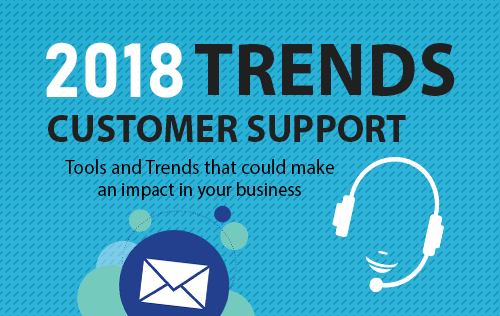 Customer Support Trends from May 24 to 31, 2018.
Customers these days have a bigger role in purchasing selection, and after-sales is one of the things they consider before giving in. That is why customer service needs to be strengthened in your business.
Check out these trends for customer support.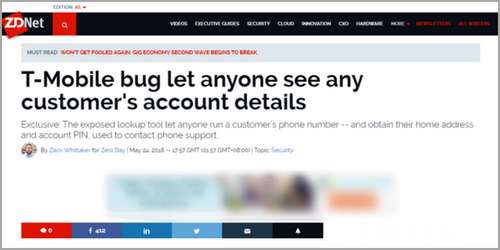 May 24, 2018
Summary: The subdomain for customer care portal and accessing company's internal tools of T-Mobile caught a bug. The bug enabled anyone to access any customer's personal account details just by adding their cell phone number at the end of the URL. The data which could be accessed included the customer's full name, postal address, billing account number, and in some cases information about tax identification numbers. Account information such as bill payment or service status, and references to PINs used as a security question when calling the support, which are high risks for hacking, are also included. A day after the bug was reported by security researcher Ryan Stevenson in early April, T-Mobile has pulled the API offline and later rewarded him $1,000 in a bug bounty.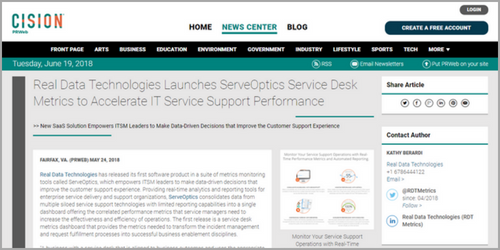 May 24, 2018
Summary: Real Data Technologies has released its first metrics monitoring software called ServeOptics. ServeOptics' aim is to empower ITSM leaders to make data-driven decisions that will improve the customer support experience. By collecting data from multiple separate support technologies into a single dashboard, it shows correlated performance metrics that are needed to improve the effectiveness and efficiency of operations.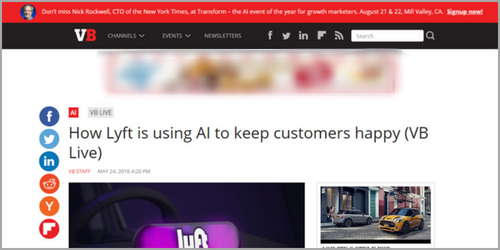 May 24, 2018
Summary: Lyft introduced an interactive help feature on the Lyft app. It is a chat-like experience powered by AI and machine learning-powered bots. The AI's purpose is to anticipate and predict what questions a customer might have, and then personalize the experience for the passenger as they work conversationally to solve the issue at hand. According to Jaime Gilliam-Swartz, Director of Voice of Customer, Lyft will deliver exceptional customer experiences that will prove themselves to be consistent and sustained this over time for customer retention.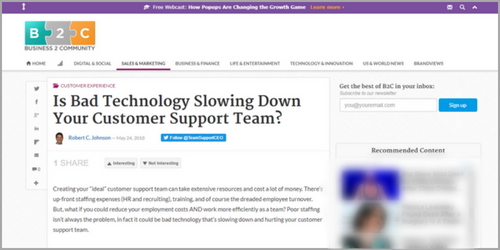 May 24, 2018
Summary: Dimensional Research recently discovered that 97% of 300 customer support respondents had to sift through irrelevant information when interacting with customers. This is a waste of time and makes support professionals feel less empowered with their work. Far too often, B2B companies are trying to make use of unsuitable B2C support technology, even though the key is selecting customer support technology that matches the industry. 46% of professionals want relevant features, including being able to sort by customer and contact as well as the option to save results from previous searches.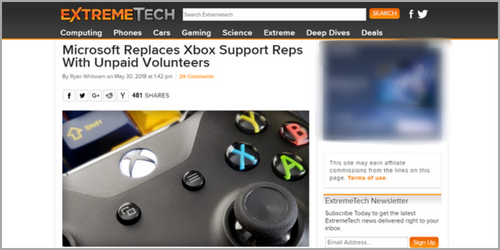 May 30, 2018
Summary: Microsoft has been reportedly pulling out most of their paid support reps handling @Xboxsupport Twitter account, to replace them with unpaid Xbox Ambassadors, volunteers of the Xbox community. These volunteers were active on the Xbox forums, acted as moderators, even answered questions and kept order. Microsoft refused to be clear about the layoffs but asked their former support staff before their final weeks in the company to train the ambassadors. One former support rep claims Microsoft's cost-cutting will lead to delivering an inefficient game support as the Twitter account used to answer a lot of customer concerns but now mostly contains Retweets of related news and replies regarding #XboxAmbassador.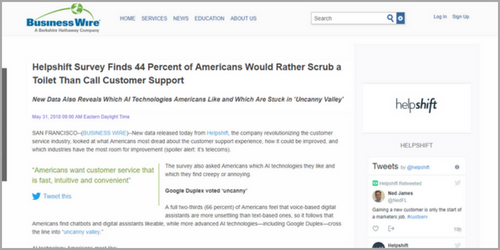 May 31, 2018
Summary: Helpshift released a new data, surveying what Americans most dread about the customer support experience. Data shows that 66% of Americans claim that voice-based digital assistants are more unsettling than text-based ones, and while they like the idea of digital assistants, they find advanced AI technologies like Google Duplex, "creepy or annoying". Other results state that 57% of Americans see customer support in the U.S. has not improved for years; 74% says dealing with it is just a frustrating experience, and 44% would rather clean a toilet than wait on hold.
It is not just the product quality that can satisfy your customers of their experience. By having the right tools and a good sequence of a process for customer support, they are more likely to come back and refer their colleagues to do business with you.
References
The following trends shared came from the cited articles. Credits belong to their respective owners, websites, and organizations.