Blog Jul. 11, 2018
Enhancing Customer Experience through Customer Support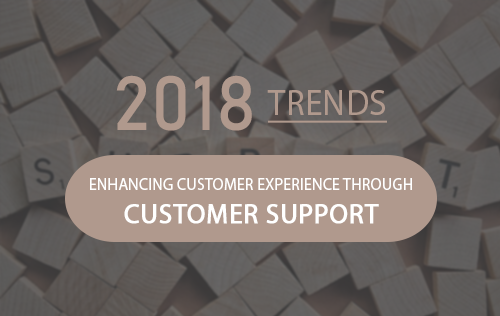 Customer Support Trends from June 8 to 16, 2018.
Companies always find ways to gain a competitive advantage in their customer support. Some improve on their customer interaction, others have a convenient multichannel approach.
Here are the new trends for customer support.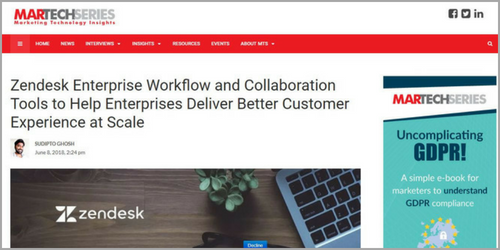 June 8, 2018
Summary: Zendesk has launched a new product to help businesses with its new business collaboration and workflow tools. The new tool is called Side Conversations. It enables customer service agents to collaborate with anyone, internal or external, and also manage multiple conversations simultaneously to resolve customer issues smoothly. The aim is to enhance the customer's experience by changing the approach in communicating that is much quicker and easier.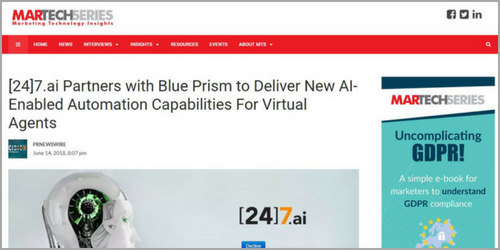 June 14, 2018
Summary: [24]7.ai with AI-powered virtual agents stated it is now partnering with Blue Prism (AIM: PRSM) Digital Workforce that allows AIVA consumers to utilize Blue Prism's Digital Workforce. This will allow for speedy processes, decrease in response rate and the delivery of a more satisfying customer experience.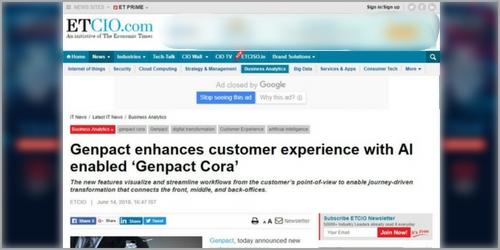 June 14, 2018
Summary: The artificial intelligence platform, Genpact Cora has released its new customer experience enrichment that helps companies to see the customer journeys, user personas, and data-driven information to manage and track the journey efficiency and its impact to customer experience.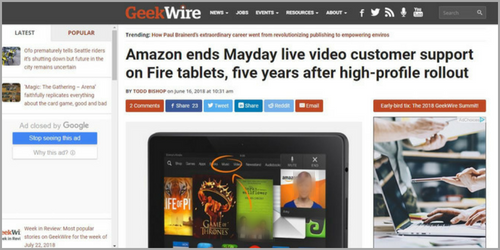 June 16, 2018
Summary: Five years after Mayday's launch, Amazon announced that as of June 2018, Mayday live video customer feature on Fire Tablets will be discontinued. According to Amazon, customers of previous and current Fire tablets can instead reach customer service for free, 24×7 support by tapping on the Phone & Email icon, through the Quick Actions menu on their device, or via the Help App on their device home screen.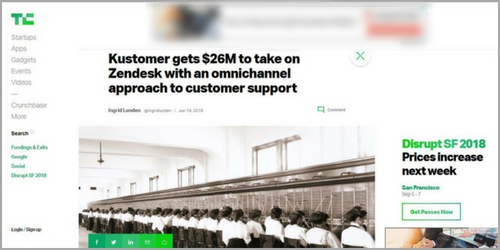 June 16, 2018
Summary: Kustomer, a startup from New York has acquired $26 million via series B funding led by Redpoint Ventures. Kustomer's clients include brands in fashion, e-commerce, and more, that provide customer support on products on a regular basis. The company's mission was to effectively turn any employee into a customer service rep. The idea is that specific issues can be answered better by the people directly involved. Kustomer will be using the funding to expand its platform with more capabilities and some of its own automations and insights.
Incorporating AI technology and collaborations between companies to improve customer support is now an emerging trend. AI customer support platforms are becoming much smarter and much more human-like each day when it comes to conversation, making it a useful technology for today, and not only for the future.
References
The following trends shared came from the cited articles. Credits belong to their respective owners, websites, and organizations.