Blog Sep. 10, 2018
Customer Support: How AI is Transforming Customer Experience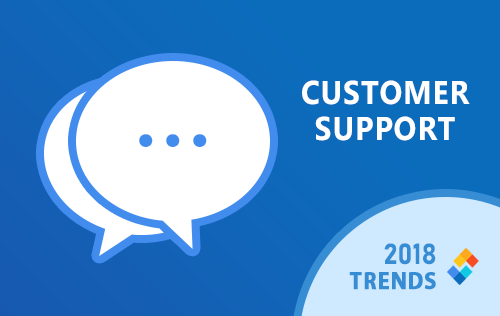 Customer Support Trends from August 27 to 31, 2018.
Customer support today comes with a more personalized approach, together with the development of AI technology. AI and chatbots are continuously transforming the way customers are being assisted. Let's see these trends to know how AI affects brands in delivering customer experience.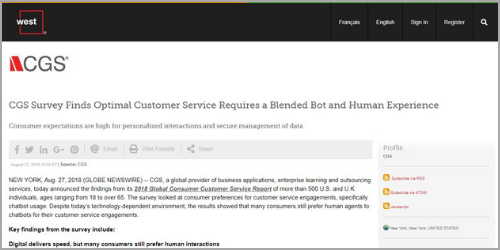 August 27, 2018
Summary: A survey by CGS revealed that, many consumers still choose to receive customer support from a real person compared to chatbots. It stated some interesting findings, for example, that a significant portion of the respondents believe that human agents are more strategic and can handle complex inquiries compared to bots.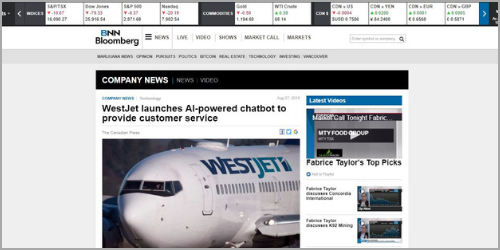 August 27, 2018
Summary: The Calgary-based airline, Westjet, has introduced Juliet, the first AI-powered chatbot from a Canadian airline. WestJet's case illustrates that AI is being heavily invested in, especially chatbots, with Investment expected to grow from millions to billions in 7 years from now. Available in English and French, WestJet plans to establish Juliet on other platforms aside from the current Facebook messenger, and are planning to more features.
August 28, 2018
Summary:  [24]7.ai and KPMG LLP are collaborating to help companies improve their customer service experience and digital transformation while reducing  costs. With the combination of KPMG's expertise and platform-based solutions from [24]7.ai, brands can now acquire, expand, and retain their customer base by investing in improved customer satisfaction and loyalty.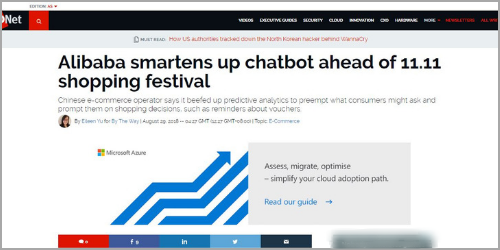 August 28, 2018
Summary: Alibaba Group claims they have recently enhanced the predictive and interactive capabilities of their chatbot Alime Shop Assistant. Alibaba integrated the chatbot with natural-language processing and deep-learning technologies to enable it to offer personalized shopping recommendations in preparation for their annual shopping festival on November 11. In the previous year, the chatbot handled 100 million customer conversations, which contributed to 15 percent of their Gross Merchandise Volume.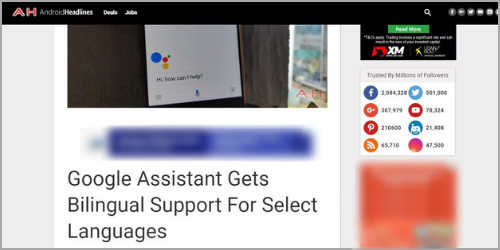 August 31, 2018
Summary: Google has announced that Google assistant is now able to communicate bilingually The new updates enable google assistant to understand 2 languages of the following simultaneously; English, French, German, Italian, Japanese, and Spanish. This feature can be enabled through Google Assistant settings and by selecting two supported language of your choice, and is aimed to help users in bilingual communities. Google plans for its AI technology to be able to provide for another 30 languages by the end of this year.
Companies are becoming more confident about how these AI and chatbots can effectively manage the first-level inquiries and significantly minimize operational cost and agent efforts. We must keep an eye out of how it transforms the industry and its common standards.
References
The following trends shared came from the cited articles. Credits belong to their respective owners, websites, and organizations.