Blog May. 25, 2018
Updates on Business Support Services' events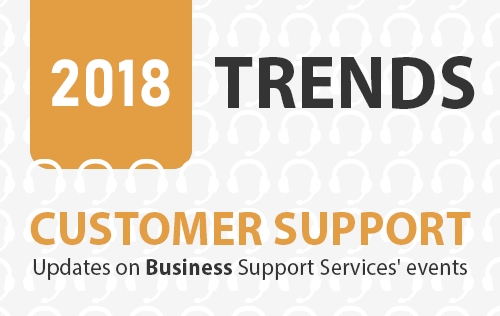 Customer Support Trends from April 22 to 25, 2018.
It's always good to have yourself equipped with the understanding of you and your company's capabilities. Here are trends to keep your customer support on the line.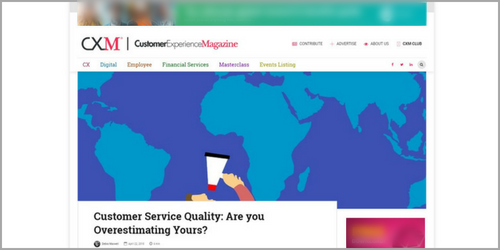 April 22, 2018
Summary: Research delivered by Arvato in the USA advised that the gap between what makes good customer service and what is realistically deliverable may be larger than any business is satisfied with. The survey findings also highlighted some of the main points of complaints about customers when reaching customer support.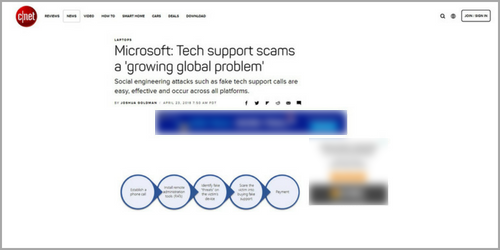 April 23, 2018
Summary: Fake tech support calls are easy, effective and can happen beyond all platforms. This can be effectively done with the use of email, fake websites and sometimes error warnings, malware, and unsolicited phone calls.  In 2017, Microsoft received a large number of reports from customers who were the victims of tech support scam from 183 countries. Microsoft made partnerships in all areas including law enforcement, telecom, web hosting and financial networks in order to take actions to the said problem.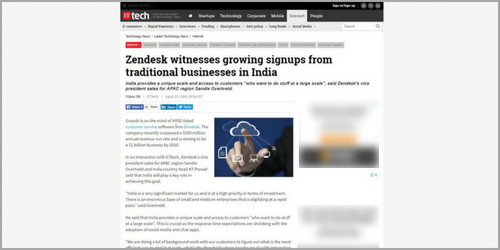 April 23, 2018
Summary: Zendesk has exceeded a $500 million annual revenue run rate and is endeavoring to be a $1 billion business by 2020. Zendesk's vice president sales for APAC region Sandie Overtveld and India country head KT Prasad said that India will play a major role in achieving this goal. Although Zendesk's dominant customer bases are small and medium businesses, Zendesk announced that around 40% of its revenue is currently coming from larger customers.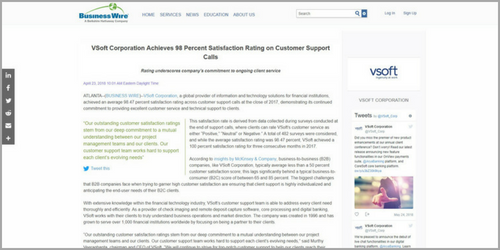 April 23, 2018
Summary: A global provider of data and technology solutions for financial institutions, VSoft Corporation succeeded an average of 98.47 percent satisfaction rating across customer support calls at the end of 2017. The data has been acquired throughout the end of support calls where clients are allowed to rate VSoft's customer service as positive, passive or negative.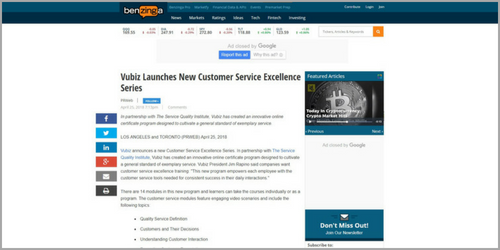 April 25, 2018
Summary: In partnership with The Service Quality Institute, Vubiz declared a new Customer Service Excellence Series. It is created with an innovative online certification program that enables every employee the use of customer service tools needed for constant success in their daily customer interactions.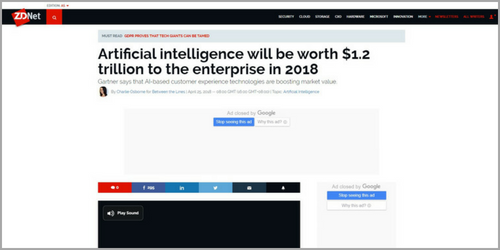 April 25, 2018
Summary: Gartner states that AI-based customer experience technologies are raising the market value. According to research companies, the global industry acquired from AI will total $1.2 trillion this year, a 70 percent increase from 2017 and is projected to increase up to $3.9 trillion by 2022.
Having knowledge of every recent event within your industry makes you aware of what could be done and avoided. With this, opportunities can be easily seen and grasped.
References
The following trends shared came from the cited articles. Credits belong to their respective owners, websites, and organizations.