Blog Dec. 05, 2018
5 Newest Trends to Tailor your Customer Service Strategy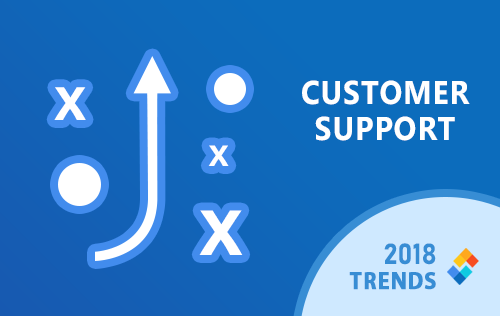 Customer Support Trends from November 19 to 26, 2018.
In any industry where products and prices can be easily matched, customer experience has become a key brand differentiator. Discovering what your competitors are doing is a great way to create your advantage. Here are the 5 latest trends to shape your customer service strategy and to stay one step ahead of the competition.
Smart Customer Service Strategy from Large Companies
Zendesk CRM moves beyond customer service into CX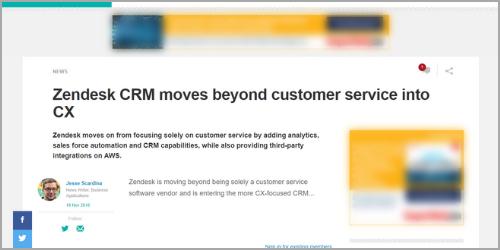 November 19, 2018
Summary: Zendesk recently revealed at their annual conference, "Relate" that they're changing their game from just being exclusively a customer service software vendor. Zendesk is now adding analytics (Explore), sales force automation (Sell), and customer relationship management or CRM (Sunshine) with third-party integrations on Amazon Web Services (AWS) provided at the same time.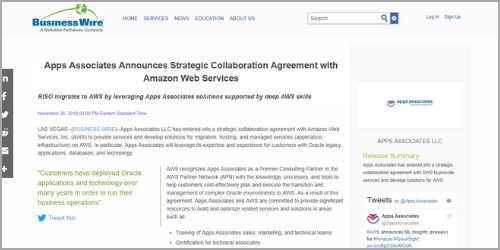 November 26, 2018
Summary: In order to provide a more efficient service and to develop broader solutions on Amazon Web Services (AWS), App Associates LLC initiated to become a Premier Consulting Partner to the AWS Partner Network. The two parties are committed to providing optimized services and solutions in key strategic areas such as Marketing and Sales, Certification, and Program Management. With this, the companies who will migrate to AWS from Oracle can enjoy reduced cost and increase their business agility and drive innovation.
Learn How AI-Powered Technologies Can Contribute to Mapping Your Customer Service Strategy
Freshworks and Pitney Bowes Bring AI-powered Self-Service to the Frontlines of Shipping and Mailing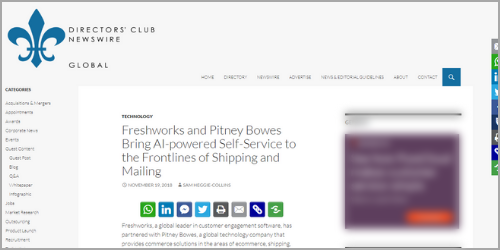 November 19, 2018
Summary: Freshworks has partnered with Pitney Bowes to enhance their Omnibot AI Freddy to provide users with better support via chat. Freddy gives assistance in resolving the first contact of support or onboarding inquiries to decrease customer support calls. This AI can also help create a ticket if further support is needed. Freddy is capable of various responsibilities such as answering the most asked queries about C-Series apps, as well as enabling the users to receive support on SendPro C-Series device when they need it.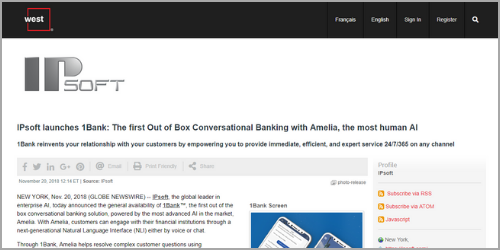 November 20, 2018
Summary: IPsoft, a world leader in enterprise AI launches 1Bank, a powerful suite of conversational banking applications powered by Amelia. Amelia is an AI capable of deep learning. Through IPsoft's digital colleague, the 1Bank suite can address complex customer questions. From personal finance to mortgage, Amelia is able to facilitate human-like engagements by using advance analytics and comprehensive dialogue feature. To empathize like human with deep learning capabilities and combined with a next-generational Natural Language Interface (NLI), We can say that Amelia's capabilities are up to par to a banking teller.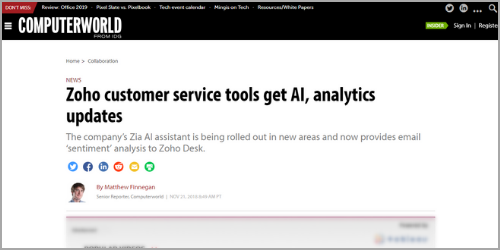 November 21, 2018
Summary: Zoho included AI and analytics features to their CRM platform for the purpose of merging their different sectors. Some of their apps, such as Zoho Analytics and Zoho Desk, have been updated and are now incorporated with the AI assistant Zia. This AI technology added capabilities into the said apps, helping CRM teams or staff in cases where problem-solving is required, such as, quickly detecting relevant information, determining customer sentiments, and getting alerted to higher volumes of incoming tickets.
Excellent customer experience is one of the most important things that a company wants to bring to their clients. Having a well-planned customer service strategy will definitely help you deliver satisfaction to your customers that will surely retain them.
References
The following trends shared came from the cited articles. Credits belong to their respective owners, websites, and organizations.