Blog Aug. 22, 2019
The Value in Managing App Ratings and App Reviews in Mobile App Downloads Based on Industry Survey Reports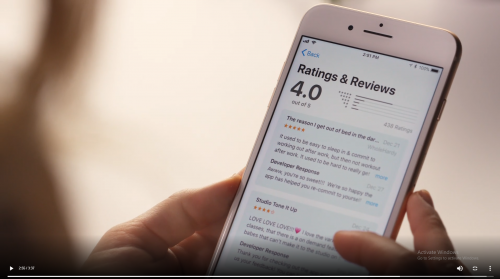 Technology has become a substantial part of the modern lifestyle. In almost every aspect of daily life, there is an app available for people to use, and it is always just a few taps away. For instance, when there is a need to contact people without using a phone line, mobile phone owners can rely on Facebook Messenger, WhatsApp, or Viber for convenience. Food delivery is accessible by services such as GrubHub, Seamless, and UberEats. Streaming television shows are made simpler with the Netflix, Hulu, and HBO Now apps.
*Image: App Ratings and Reviews section of the app in the Apple App Store (Source: Apple)
https://developer.apple.com/videos/play/insights/111/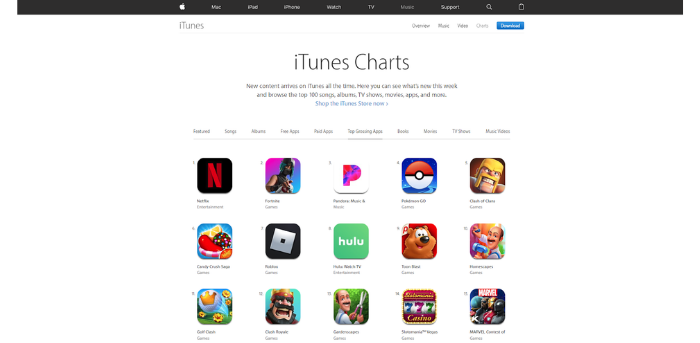 According to Statista, there are over 4.4 million apps vying for users' attention in the two major app stores combined; the Apple App Store and Google Play. Organically acquiring one user out of the millions who search through the app stores calls for a particular level of "visibility," thus, before anything else, an app needs to be discovered. Optimizing the app listing for relevant keyword coverage addresses this concern. Consequently, an app needs to convert viewers to users. Creative elements, such as the app's icon, video, and screenshots, play a vital role in converting users. Another aspect that has a crucial impact on an app's visibility is ratings and reviews, which are customer feedback that reflect the functionality of an app – what are these, why are they important and how can they be used to influence your app downloads.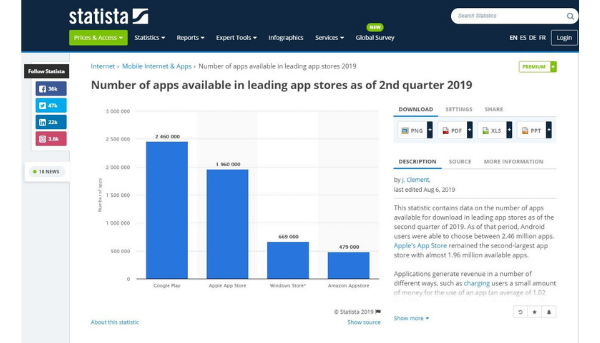 With all the useful apps available at the users' fingertips, it would be a challenge for users to know which apps suit their needs. One solution is for them to download and try several apps to find the best one. However, due to the sheer number of apps, this would be inefficient. A better option would be for users to refer to app ratings and reviews. Ratings and reviews greatly influence potential users to download an app, thus significantly affecting an app's success.
App Ratings and App Reviews
Ratings and reviews are presented upon viewing an app in the app store. App ratings indicate the "grade" given to the app by the users. Users can rate an app from 1 to 5 stars, and the overall average rating of the app is displayed on the product page and search results. App reviews are users' comments, usually describing their personal experiences, such as what they love the most about the app, their complaints, or suggestions for improvement.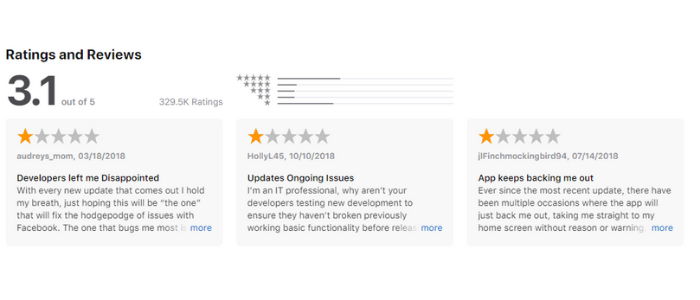 Relevance of App Ratings and App Reviews to Users and Developers
The app ratings and reviews are hugely beneficial for users and developers alike. Both use them as guides and recommendations. New users can identify which apps will meet their expectations. Current users can express their suggestions to make the app more apt for their needs (See: How Do App Reviews and Ratings Affect Your ASO Strategy? / Mobile Action). There are three primary reasons why ratings and reviews are essential for an app's success. 
First, as mentioned earlier, ratings and reviews determine app visibility. When an app does not garner enough ratings and reviews, it will be harder for potential users to discover it. This is because the app ratings and reviews are a huge component for App Store Optimization (ASO). ASO improves the app's visibility in app stores, which increases the chance of growing the number of downloads.
ASO is for apps, just as Search Engine Optimization (SEO) is for websites. Usually, the first few apps that appear in the results are the most popular ones with the most number of downloads. (See: A Complete Guide to App Store Optimization / Search Engine Journal) However, positive feedback could also push an app to the top of the search results, making it easier for people to find and to trust. There are also other factors to consider for ASO, such as keyword research, localization, screenshots, app descriptions, and more. (See: What is ASO? The Ultimate App Store Optimization Guide / App Radar)
Despite the several factors that weigh in ASO, app ratings and reviews are vital. If an app has better ratings, it is considered more relevant by the app stores and thus will have a higher ranking. For instance, when Layout from Instagram was released on Apple App Store in late March 2015, 11% of its ratings were 1-star and 57.2% were 5-star. The app received some reviews asking for additional features or reporting problems. These concerns were addressed by updates in April and May, and by early June, ratings had improved to 2.7% 1-star and 68% 5-star for the period. Shortly after, the app experienced a surge in rank within the United States, Russia, Spain, and Brazil (See 3 Ways Ratings and Reviews Can Boost App Downloads / App Annie).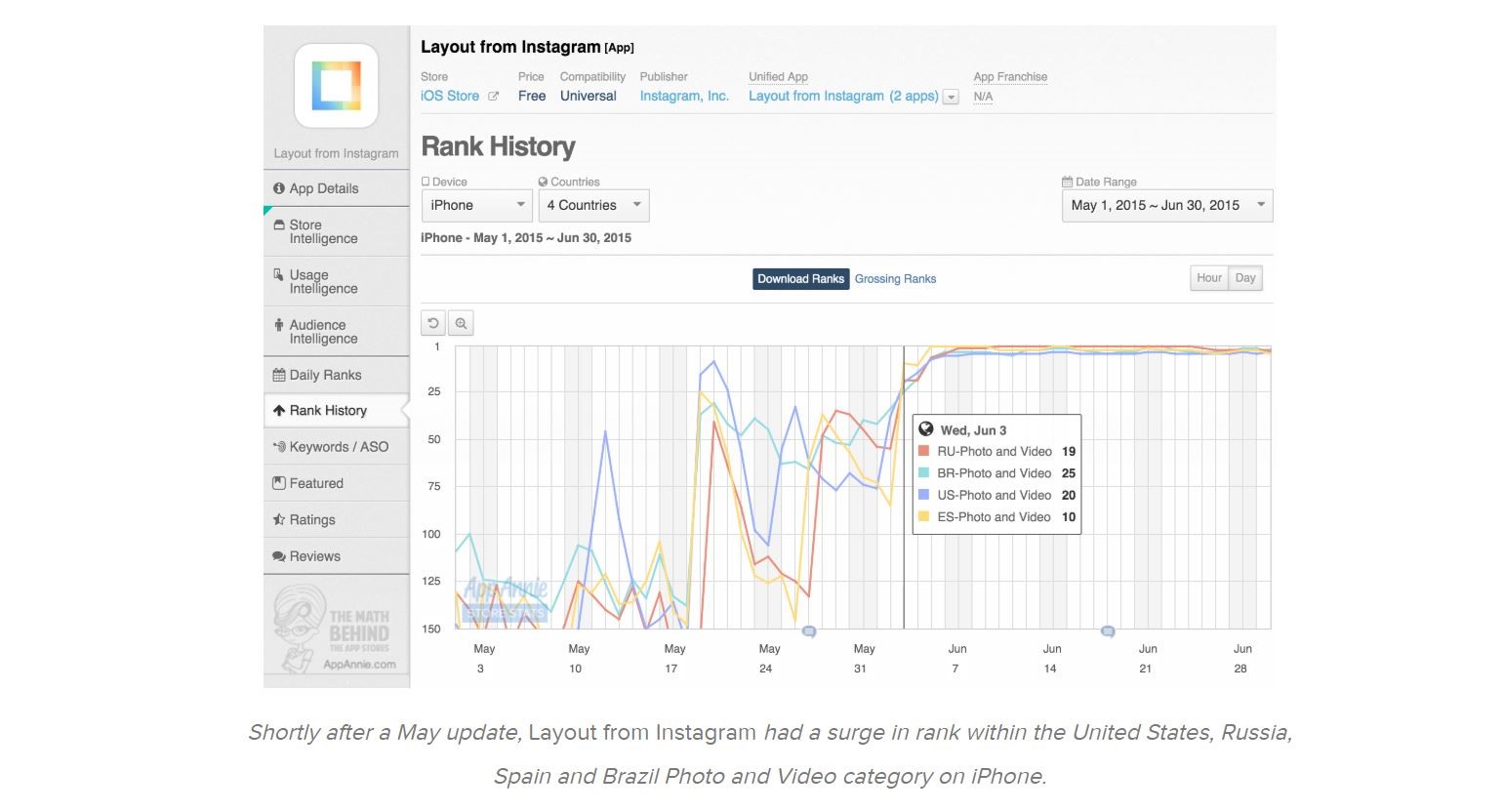 The second reason why ratings and reviews are important for an app's success, is that users value fellow users' reviews before downloading an app. Aside from making the app itself visible, reviews provide important information that can determine a user's chance of downloading an app. According to an Apptentive study (See: The 2016 Guide to Mobile App Ratings and Reviews / Apptentive), 79% of consumers check ratings and reviews before downloading an app. People often refer to reviews as a guide in purchasing and installing.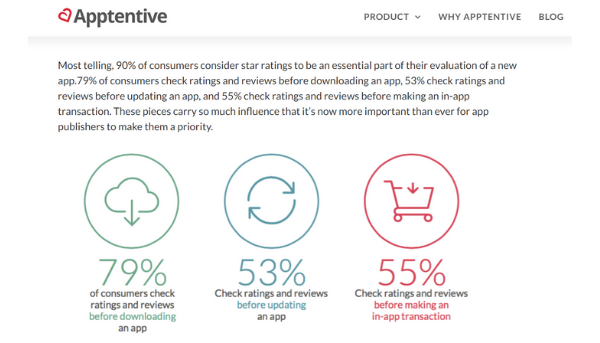 The ratings and reviews help in boosting the conversion rate, which is the percentage of users who download the app. According to the App Store Optimization Factors and Trends: Expert Survey 2019 by TheTool (See: App Store Optimization Factors and Trends: Expert Survey 2019 / TheTool), ratings are the third most influential conversion rate factor in both Google Play Store and Apple App Store after screenshots and icons. Furthermore, the Apptentive survey indicates that ratings and reviews influence users' decisions to download or purchase an app. Users consider app ratings to be so valuable that 96% of them would consider downloading an app with 4 stars. 50% would consider downloading an app with 3 stars, and only 15% would choose a 2-star app rating. (See: The Mobile Marketer's Guide to App Store Ratings & Reviews / Apptentive)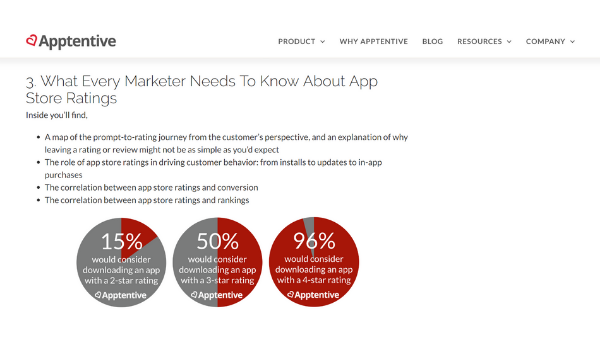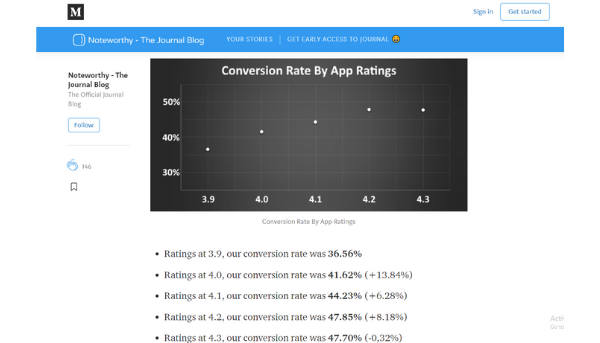 Third, users like to point out their complaints in app reviews, such as bugs and certain app features they dislike (or have issues with). Negative experiences tend to encourage more users to leave a rating or review, which overshadow the positive ones. Statistics from a survey by Apptentive show that 65% of app users give reviews when unsatisfied with the functionality of the app, but only 49% give feedback for satisfactory services. (See: The Mobile Marketer's Guide to App Store Ratings & Reviews / Apptentive)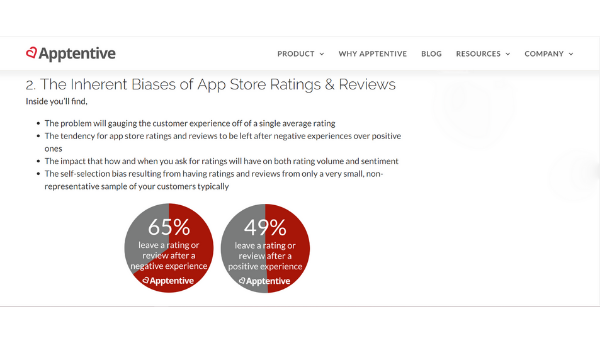 Such criticisms prove to be useful as they help improve the app itself (See: 4  Reasons Why You Need Mobile App Reviews / The Manifest). The users are the developers' most reliable and essential source of information. High ratings and positive feedback commend the apps, but lapses are inevitable; highlighting the role of negative feedback. Issues with the apps can be reflected through ratings and reviews, and the developers' initiative on creating solutions and improvements are motivated. (See: What's the Importance of App Reviews for Developers and Users / Best Review App)
Managing App Ratings and App Reviews for Developers
Given the connection between the ratings and reviews, and the users and developers, the management of the two functions lie on the developers' side. In order to boost their apps and gain knowledge on the necessary improvements, encouraging users to rate and leave feedback is necessary.
Encouragement, Management, and Response
Considering the probability of users leaving ratings and reviews depending on their experiences, developers are urged to start and maintain a two-way communication with the users. According to an article by InfoWorld, identifying the "right timing" in asking users to rate and leave reviews on an app is crucial (See: The dos and don'ts of boosting user app reviews / InfoWorld). Users are less likely to rate an app if they are blatantly and repeatedly asked to do so. Pop-ups are helpful, but can only be effective when prompted at the right time. For game apps, a user can be encouraged to give feedback after clearing a level or completing a task. Some apps also use different approaches such as requests between lists of news stories, which are unobtrusive and more inviting for some.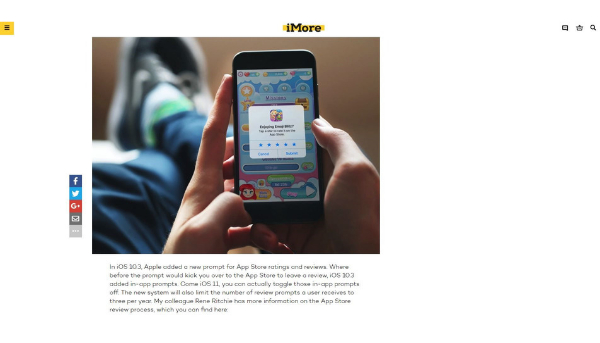 When users eventually give app reviews, it is recommended for developers to reply. Responding to app reviews reflects excellent customer service, which will also ultimately affect users' feedback. Reviews are the users' avenue for their concerns, and in turn, developers attend to them. When issues are addressed and suggestions are acknowledged, customers will feel valued and apps will be improved. A developer's response encourages more reviews. (See: 5 reasons you should reply to Google Play reviews / Appbot)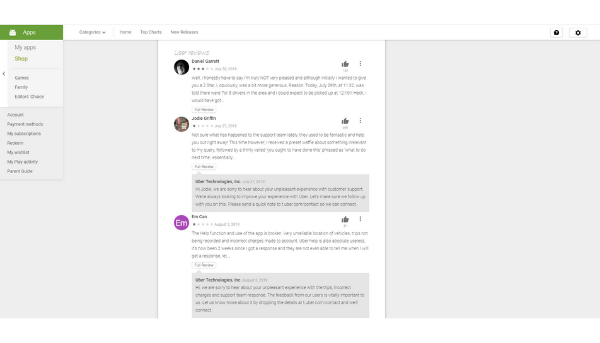 To sum it all up, developers should handle the ratings and reviews for their apps. It is up to them to form a two-way communication with the users to encourage app feedback. The development of apps lies in the interaction between the two parties in which the developers' approach to reactions has a great impact.
App Ratings and App Reviews as the Common Ground
Through the researches and surveys gathered, it is proven that customer feedback, reflected in-app ratings and reviews, influences users to download mobile apps. The developers' task is to create these apps, bring them out in the market, and compete for the users' convenience. The success of an app is greatly influenced by how the users respond to them, and these responses are best expressed through ratings and reviews. By recognizing how users interact with ratings and reviews as well as the impact that good ratings have on downloads and rankings, developers can significantly increase their app's visibility and number of users
The ratings and reviews benefit both the users and developers. However, the initiative to ask for them is mostly on the developers' side. The management of these responses may prove difficult and challenging as there is also the possibility of having a lot of feedback. Fortunately, there are accessible online services to ease the load of developers. adish is an available proxy service that helps in backing developers up in assessing and responding to reviews. The goal is to give value to users' ratings and reviews, both positive and negative, and to achieve the highest potential of apps.